Cloud Delivers Jolt for Jordanian Power Company
Cloud Delivers Jolt for Jordanian Power Company
In Jordan, JEPCO is the main supplier of electricity to homes and businesses. Now, the company is looking to see whether the cloud can deliver a new level of service to its customers. Can the cloud deliver more electricity and do it smarter and more efficiently? One of the main suppliers of power to Jordan is about to find out.
The Jordanian Electric Power Company -- JEPCO -- is completing the first phase of a multiyear plan that not only includes the company moving its physical infrastructure to the cloud, but a complete revamp of its internal applications, as well as using Internet of Things technology to create smart grids and smart meters.
"We want to focus on our main business, which is running the electricity distribution network and providing services to the customers and managing our accounts, rather than maintaining servers and software applications," said Hassan Abdullah, JEPCO's manager of electricity, network and strategic planning, in a telephone interview from Jordan.
The task is not easy.
Founded in 1938, JEPCO serves electricity to about two-thirds of the country -- about 1.3 million customers -- including homes and businesses. The company mainly serves the country's capital, Amman, as well as several nearby cities.
Figure 1: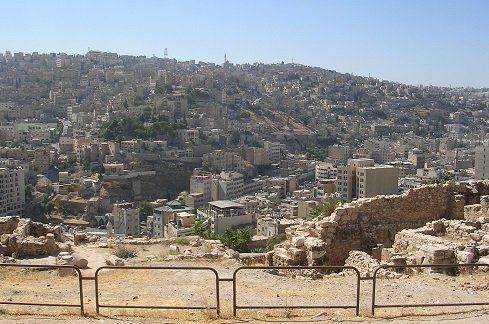 Amman, Jordan (Source: Voilia via Pixabay)
The utility has about 10,000 substations scattered through the country, as well as 25,000km (15,500 miles) of electrical lines to oversee.
In this cloud project, JEPCO is doing more than just upgrading hardware and software to a new type of infrastructure. The project will allow the company to use green sources of power to generate electricity, as well as upgrade the system to meet power and electricity standards used in Europe and the US.
The final, and most ambitious part, includes plans to create a whole new subsidy to offer software-as-a-service (SaaS) products throughout the country, specifically for banks, telecoms and private enterprises.
"The demand for this came from the board of directors and they wanted to modernize the company and offer new services for customers, and the management team settled on the policy," said Abdullah .
If successful, JEPCO would not only use cloud to modernize its infrastructure, but also tap into a market with a lot of potential.
Although cloud computing is a major growth market in the US and Western Europe -- IDC predicts companies will spend $122 billion on public cloud this year, with about 60% of that within the US -- the Middle East market remains relatively small. But it's growing. A February report from Gartner is calling for $1.2 billion in public cloud investment in the Middle East and North Africa this year. (See Public Cloud Spending Will Hit $122B in 2017 – Report.)
In the interview with Enterprise Cloud News, Abdullah noted that the cloud is a relatively new concept in Jordan but there is potential and need for the technology within the country. That's one reason why JEPCO is looking to branch out into offering SaaS and upgrading its core infrastructure.
"The demand is there, but the supply not so much," said Abdullah.
An electrical engineer by trade, Abdullah has worked for JEPCO since the early 1990s. During his time with the company he has also overseen much of the company's information technology, which gave him insight into how the cloud could help with these expansion plans.
Since the mid-1980s, JEPCO has had its own data centers, its own servers and on-premises applications developed specifically for the utility. With much of that gear approaching the end of its life, Abdullah said it was time to decommission the old data center and upgrade. Since the company didn't want to manage its own infrastructure anymore, it decided on its cloud strategy, with many of the utility's IT professionals moving to other positions within the company.
Although work on its cloud project began last year, JEPCO officially contracted with IBM in 2017 to host its infrastructure and applications. Big Blue is also providing back-up and recovery services for the utility at one its European data centers.
Figure 2: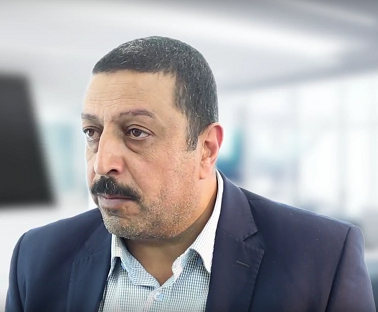 Hassan Abdullah, JEPCO's Manager of Electricity, Network and Strategic Planning (Source: JEPCO)
The second phase of JEPCO's cloud implementation plan is slated to start this month, and will start the overhaul of the applications, including back-end systems, as well as customer-facing applications, such as customer service and billing.
Once the second part is concluded, JEPCO will begin rolling out IoT sensor and other equipment and software to create a network of smart meters and smart grids, which Abdullah said would not only deliver better service to customers, but also allow the utility to cut down on electrical theft from illegal hook-ups into the grid.
The IoT part of the upgrade could take up to five years to complete. This is also the same time it will take the utility to create the new company to sell SaaS services to other enterprises in Jordan.
M&A activity is turning the cloud upside down. Find out what you need to know in our special report: Mergers, Acquisitions & IPOs Are Rocking the Cloud. Many of the decisions the company has taken over the last two years have been driven by the critical relationship between JEPCO to its customers. "We offer a critical service to the public, and nobody can afford to lose electricity," said Abdullah. When asked about what the cloud means for the utility, Abdullah said it's much the same as using JEPCO's electricity versus trying to provide the power yourself. "Trying to manage the infrastructure is like having your own electricity generator in your home. You have to take care of the generator and maintain it all the time, and this is a burden to you and it does not allow you to focus on your core business," Abdullah said. Related posts: IBM Scoops Up Cloud Assets From Verizon AWS Public Cloud Dominance Continues – Report IBM Opens 4 More US-Based Data Centers How a Consulting Firm Brings Cloud Lessons to Clients Emerson Looks to Secure HR Data in the Cloud — Scott Ferguson, Editor, Enterprise Cloud News. Follow him on Twitter @sferguson_LR.
Subscribe and receive the latest news from the industry.
Join 62,000+ members. Yes it's completely free.
You May Also Like
---