Apple Partners With Google – Steve Jobs Spins in Grave
It's like seeing McDonald's crew eating Burger King -- Apple has quietly disclosed it's using Google Cloud Platform to host Apple's own iCloud cloud storage service.
Apple Inc. (Nasdaq: AAPL) stores users' address books, calendars, photos, documents and other information in third-party storage services such as Amazon Web Services Inc. S3 and Google (Nasdaq: GOOG), after breaking the files "into chunks" and encrypting the information to protect user privacy, Apple says in an iOS Security Guide posted to its website.
The Google partnership is noteworthy because Apple competes with Google on cloud storage and of course in phones. And Chromebooks compete with iPads and MacBooks, at least in some respects, for portable content creation and consumption.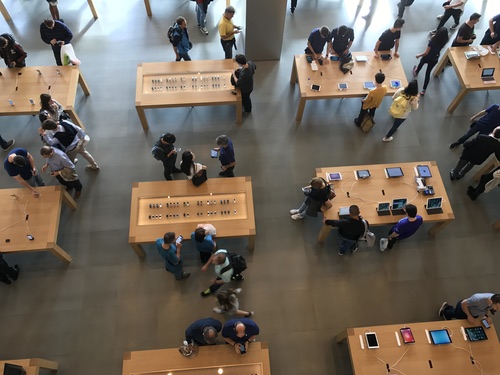 ---
You're invited to attend Light Reading's Big Communications Event  -- the one event that delivers fresh perspective on the rapid transformation of the telecom industry and the road ahead. We'll see you May 14-16 in Austin -- communications service providers get in free!
---
More than that: Steve Jobs hated Google. They were partners first, with Google's then-CEO Eric Schmidt sitting on Apple's board, and Google Maps occupying a place of honor on the iPhone. But as the Android began competing with the iPhone, Jobs, who saw Android as a ripoff, swore a vendetta. Jobs reportedly said: "I will spend my last dying breath if I need to, and I will spend every penny of Apple's $40 billion in the bank, to right this wrong. I'm going to destroy Android, because it's a stolen product. I'm willing to go thermonuclear war on this."
But that kind of blood hatred is rare in tech. Generally vendors are happy to compete, even trash-talk each other in marketing, and also turn around and cooperate where that makes sense.
Previously, the iOS Security Guide named Microsoft Azure as a cloud partner for Apple; that name is missing from the current version.
The Apple partnership is a small coup for Google, which is striving to gain traction in enterprise cloud, where it's a relative latecomer and lags far behind competitors Amazon and Microsoft. Other noteworthy Google customers include Kroger, PayPal, Snap and Spotify.
Evernote Corp. migrated its infrastructure to Google Cloud Platform in late 2016, in part to take advantage of Google's AI and machine learning capabilities. (See Why Evernote Picked Google Cloud Over Amazon.)
Related posts:
— Mitch Wagner




Editor, Enterprise Cloud News