Oracle has salesforce in its crosshairs, introducing CX Unity, a service for managing customer data that goes beyond the notion of a linear "customer journey" to get a complete view of customer interactions over all channels.
Today's customers are "fickle and nomadic," and their interactions with companies are unpredictable, Oracle said in a statement Monday, at the launch of its Oracle OpenWorld customer and partner conference in San Francisco.
Oracle CX Unity brings together online, offline and third-party data sources to create a unified customer view that crosses the whole organization and applies machine learning to optimize existing business processes, Oracle says. The goal is to increase sales, improve customer satisfaction and grow customer lifetime value.
CX Unity is integrated with the Oracle Customer Experience (CX) Cloud, a set of applications for customer experience management, the company says.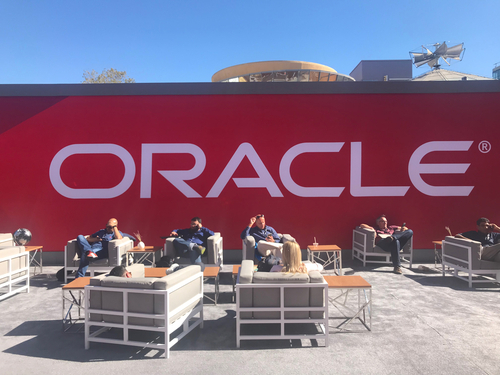 ---
Now entering its fifth year, the 2020 Vision Executive Summit is an exclusive meeting of global CSP executives focused on navigating the disruptive forces at work in telecom today. Join us in Lisbon on December 4-6 to meet with fellow experts as we define the future of next-gen communications and how to make it profitable.
---
The latest news from Oracle turns up the competitive heat on Salesforce, which is making strides in going beyond customer relationship management (CRM) into marketing and customer service. Salesforce acquired Datorama in July for marketing analytics, and it partnered with Google last year to integrate customer analytics online and offline. (See Salesforce Acquires Datorama for Marketing Analytics – Reported Price $800M and Google Joins With Salesforce to Mix Online, Offline Customer Analytics.)
Also, Salesforce is beefing up its customer service software with artificial intelligence, to improve user satisfaction. (See Salesforce Sprays AI to Get the Stink off Customer Service.)
Microsoft, too, has painted a target on Salesforce, with its Dynamics 365 CRM cloud. The software giant partnered with Adobe and SAP late last month on the Open Data Initiative, to open customer data. (See Microsoft Takes Aim at Salesforce With Dynamics AI and Microsoft, Adobe & SAP Partner on Opening Customer Data.)
Oracle has been building out its customer relationship services for some time; it developed its underlying customer profile store more than a year ago. It released the Infinity data collection and streaming service in April and customer segmentation tool, CX Audience, soon after, Des Cahill, vice president and lead CX evangelist, tells Light Reading in an email.
Salesforce Customer 360 "does not bring together a unified customer profile, but is a data retrieval and integration system for complex point-to-point integrations based upon its Mulesoft acquisition," Cahill said. "Customer 360 isn't replicating data, but pulling it from where it resides, leaving data in place and the system where it originated." The Salesforce technology fails to provide a unified view of the customer, Oracle says. (See Salesforce Looks to Set Legacy Free With $6.5B MuleSoft Buy.)
And the Adobe-Microsoft-SAP technology is a standard schema, not a product, Cahill says.
Oracle CX Unity was one of several services the software and cloud company introduced Monday.
Oracle upgraded the Oracle Enterprise Resource Planning (ERP) Cloud and Enterprise Performance (EPM) Cloud with machine learning for improved process automation, expense report chatbot assistance, payment processing, supplier recommendations, performance management and access controls.
Oracle Human Capital Management Cloud gets a bot to help answer employee questions; improved mobile experience; rules-based contract management for represented workers including union workers and collective labor agreements; and LinkedIn recruiting integrations.
Oracle Data Cloud adds services designed to help business-to-business marketers connect with more than 115 million IDs at more than 1.5 million small and midsized businesses with effective digital campaigns.
And the new Oracle Subscription Management service is designed to help companies make the transition from sales to recurring revenue, managing billing and revenue recognition and providing customer-facing personnel with a complete view of purchasing behavior, Oracle says.
Related posts:
— Mitch Wagner




Executive Editor, Light Reading