Salesforce is buying Datorama, a marketing analytics firm, to help Salesforce provide optimization for marketing campaigns. Calcalist's CTech, an Israeli news site, put the price at $800 million, though the companies did not disclose details.
Datorama, based in New York, provides analytics to optimize marketing campaigns, automate reporting and speed up data-driven decision making for global agencies and brands, including PepsiCo, Ticketmaster, Unilever and Foursquare. Salesforce will integrate Datorama into its Marketing Cloud, Salesforce said in a blog post announcing the deal Monday.
The deal complements Salesforce's integration with Google Analytics 360 and Marketing Cloud Einstein AI, Salesforce says.(See Salesforce Launches Google Analytics 360 Integration and Salesforce, IBM & Google Relationship Status: 'It's Complicated'.)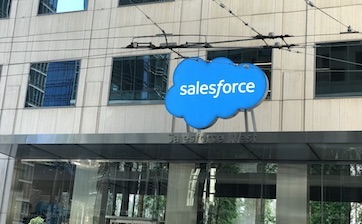 ---
Now entering its fifth year, the 2020 Vision Executive Summit is an exclusive meeting of global CSP executives focused on navigating the disruptive forces at work in telecom today. Join us in Lisbon on December 4-6 to meet with fellow experts as we define the future of next-gen communications and how to make it profitable.
---
The acquisition will help Salesforce compete in automated marketing against rivals such as Adobe Systems and Oracle. It's a step in Salesforce's multi-year expansion beyond its roots in sales force automation, to incorporate all points of customer contact, including marketing and after-sales service. Salesforce bought ExactTarget for about $2.5 billion in 2013, which formed the foundation of the Salesforce Marketing Cloud. (See Salesforce Gives Inside Sales an Einstein Injection.)
Salesforce acquired MuleSoft this year to help enterprises unlock customer information from legacy systems. (See Salesforce Looks to Set Legacy Free With $6.5B MuleSoft Buy.)
Salesforce updated Service Cloud Einstein this month, incorporating the Einstein AI service to help enterprises guide their service reps and customers to a speedy and successful service experience. (See Salesforce Sprays AI to Get the Stink off Customer Service.)
Datorama was founded in 2012 by Israeli entrepreneurs Ran Sarig, Katrin Ribant and Efi Cohen, according to Calcalist. The company employs more than 300 people, with a New York office, R&D center in Israel and offices in 16 other cities worldwide. Datorama raised $50 million from Lightspeed, Marker and Innovation Endeavors.
— Mitch Wagner




Executive Editor, Light Reading