For Oracle, the cloud is dark and scary. With the overall market growing at 50% year-over-year and competitors clocking in double-digit growth, Oracle reported cloud services and licenses revenue of $6.6 billion, up 3%. Overall revenue was $9.1 billion, up a sad 1%.
And the cloud isn't a sideline for Oracle Corp. (Nasdaq: ORCL); it accounts for 72% of revenues, according to results for the first quarter 2019, ending August 31, and reported Monday.
Non-GAAP net income was up 10% to $2.8 billion, while non-GAAP earnings per share was up 18% to $0.71.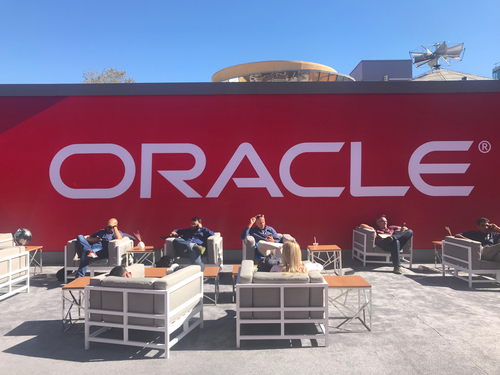 ---
Now entering its fifth year, the 2020 Vision Executive Summit is an exclusive meeting of global CSP executives focused on navigating the disruptive forces at work in telecom today. Join us in Lisbon on December 4-6 to meet with fellow experts as we define the future of next-gen communications and how to make it profitable.
---
With revenues disappointing, it made sense for Oracle CEO Safra Catz to congratulate the company on earnings. "We are off to an excellent start with Q1 non-GAAP earnings per share growing 19% in constant currency," she said in a statement. "That strong earnings per share growth rate increases my confidence that we will deliver on another fiscal year of double-digit non-GAAP earnings per share growth."
And Oracle is growing market share in cloud-based Enterprise Resource Planning (ERP) applications, with the vast majority running either Oracle Fusion or Oracle NetSuite, Oracle says.
Wall Street is unhappy. Shares fell nearly 5%, to $46.90 in after-hours trading Monday. Earnings of 71 cents per share beat 69 cents as expected by Thomson Reuters, but revenue of $9.19 billion lagged $9.28 billion expectations. Oracle has come in below revenue estimates for two of the four most recent quarters, CNBC reported.
By comparison, Microsoft Corp. (Nasdaq: MSFT) annual revenue topped $110 billion for the first time in the company's history in the fourth quarter results reported in July. Commercial cloud revenue grew 53% year-over-year for the quarter to $6.9 billion, and Microsoft Azure revenue growth was 89% -- the first time it dipped below 90% in a while. (See Microsoft Soars on Cloud Sales, Reports Record-Breaking $110B in Annual Revenue.)
Amazon Web Services Inc. net sales were $6.1 billion in the quarter ending June 30, up 49% year-over-year.
Overall, cloud infrastructure services grew 50% year-over-year in the second quarter of 2018, according to Synergy Research Group Inc. Amazon is bigger than its next four competitors combined -- Microsoft, Google, Alibaba, and IBM. Synergy calls Oracle a niche player, albeit a strong one. (See Amazon Still Dominates Cloud Market, Bigger Than Next Four Competitors Combined.)
Oracle's got a lot of catching up to do, and this quarter's results aren't helping. It would be exaggerating to call the earnings a car fire, but they're not good. (See We're Sorry If We Set Your Car On Fire – Love, Oracle.)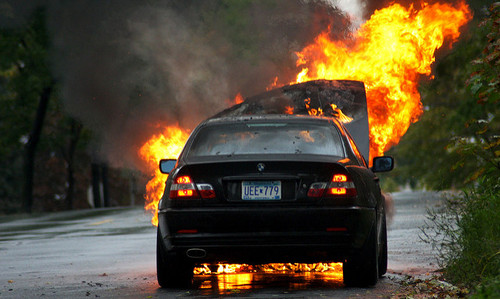 Related posts:
— Mitch Wagner




Executive Editor, Light Reading