Google is introducing an array of new security features for G Suite email, as well as consumer Gmail, including the ability to delete messages you've already sent, the company announced Wednesday.
Gmail "confidential mode" lets senders exert a variety of controls: In addition to revoking previously sent messages, senders can set messages to expire and self-delete after a pre-set interval, and limit recipient actions, such as attachment downloads and forwarding, Google says in a blog post scheduled to go live on Wednesday. News of the upgrades leaked a couple of weeks ago. (See Is Gmail Testing Self-Destructing Messages?.)
Senders can also set messages to require additional authentication via SMS before viewing. That can protect data even if a recipient's account has been hacked, Google says.
Confidential mode isn't suitable for highest levels of security and regulated industries, Google concedes. A recipient can simply take a photo of their computer screen to capture the contents of a message. But it adds an extra layer of protection and control.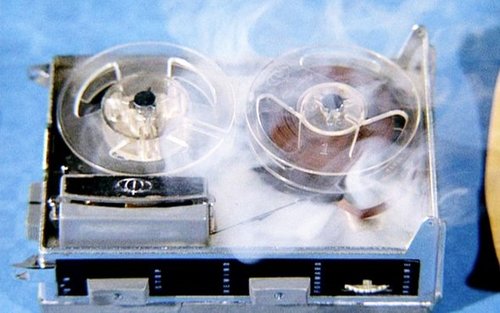 ---
Boost your knowledge of cloud-native software and innovations driving data center transformations! Join us in Austin at the fifth annual Big Communications Event May 14-16. The event is free for communications service providers -- secure your seat today!
---
"These are just more tools in a security spectrum that we're giving to users," Suzanne Frey, Google Cloud director of security, trust and privacy, tells Light Reading. "They give the individual control on an email by email basis, when you say, 'On this one, I want to take extra care.'"
The self-destruct capabilities could be convenient as well as providing enhanced security. For example, if you're telecommuting and you want to send a message out to the workgroup to let them know you're out walking the dog, you can set that message to destroy itself when you and Fido are back. Or if you work in a regular office and there's birthday cake in the breakroom and you send out an announcement but then you remember you wanted to not send the message to the guy who always eats all the birthday cake...
The new capabilities are the latest in a series of security enhancements for G Suite and Google Cloud Platform. Google launched a security center for G Suite in January, providing analytics to identify potential threats as well as best practices users can take to guard themselves against attacks. (See Google Launches Security Dashboard for G Suite.)
Last month, Google introduced an array of security improvements to both Google Cloud Platform and G Suite, including Cloud Armor to protect against distributed denial-of-service (DDoS) attacks, as well as better controls for enterprise security admins. (See Google Straps On Cloud Armor.)
And Gmail gets a few non-security features.
Gmail on the Web gets "Smart Reply," automatically generated email replies, which have been available on mobile since last year and which now represent 10% of messages, Google says.
Additionally, users can set high priority notifications to keep notifications to a minimum, and Google is rolling out other user interface improvements.
And Gmail gets support for offline access for the previous 90 days of messages, and integration with other G Suite apps such as Calendar, Keep and Tasks. Also, Tasks gets a mobile app for iOS and Android.
The new capabilities will begin to roll out immediately, Google says.
Related posts:
— Mitch Wagner




Executive Editor, Light Reading