ONF: Major Vendors Not Joining Open Edge
ONF: Major Vendors Not Joining Open Edge
ONF's Timon Sloane tells Open Compute Project Workshop that incumbents haven't yet embraced fully disaggregating edge compute and open source.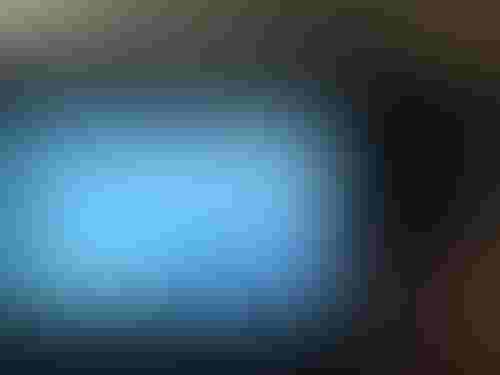 ONF's Timon Sloane addresses the OCP Workshop in Austin today.
AUSTIN, Texas -- Big Communications Event -- The major incumbent telecom vendors have not embraced the Open Networking Foundation's new initiative to build the supply chain and ecosystem to enable rapid deployment of edge computing, an ONF executive said here today. As a result, that effort is moving forward with other vendors.
Speaking at the Open Compute Project workshop in advance of BCE, Timon Sloane, vice-president of marketing and ecosystem, admitted that those "major incumbents" -- whom he didn't specifically name -- were part of a December Open Networking Foundation meeting at which the strategy was adopted that involved operator-driven reference designs that would push open source edge platform deployments forward faster. (See ONF Operators Take Charge of Edge SDN.)
"If you had looked at our partner list a few months ago, you would have seen all major incumbents on our partner list," Sloane commented in response to an audience question. "Those incumbents have not stepped up, they have not shown us they are making that level of investment. So we have made a shift."
When ONF announced its strategy in March, its listed OEM partners were Fujitsu, Huawei and Samsung, with one player undisclosed. Today's presentation did not mention Huawei. The other notable vendors who are listed as ONF members or collaborators but never mentioned as part of this new strategic initiative include Cisco, Ericsson, Juniper and Nokia. Radisys, Ciena and Intel are the other named vendors that are part of the ONF effort to restructure the supply chain.
Sloane said the need for edge platforms to be based on disaggregated hardware and software, using open source solutions, is no longer a matter of debate. Operators are ready to deploy this year, with one operator already moving production traffic onto an open source deployment of CORD (Central Office Re-architected as a Data Center) and more RFPs to come this year, he told the OCP audience.
"Operators are serious about deploying, this is not some lark, but the supply chain is not in place to deliver," Sloane said. "Operators have this supply chain problem today. That led to reference designs for access and edge and those will include open source from ONF and anywhere in the industry, including OCP for sure."
What the eight operators that came together for the ONF initiative are developing are the "gold standards or blueprints for how you put these pieces together and then the operators are going to procure or buy off these reference designs," he explained. Each set of reference designs will be associated with a group of operators that have committed to procurement, giving the vendors their product roadmaps.
"Operators are committed to reconstituting a supply chain that is aligned with vision of white box, open source and disaggregation," Sloane says. "They want a supply chain that is excited about this possibility, so don't come back with completely proprietary solutions or open source buried by proprietary APIs."
Sloane told the OCP audience that now is the time for hardware and software vendors to "roll up their sleeves and get involved" in order to secure a place in this new supply chain ecosystem. And while clearly disappointed that "major incumbent vendors" are not engaging yet, he said he understands the challenges they face.
Want to know more about telecom data center strategies? Check out our dedicated data center content channel here on Light Reading.
"It is not easy to do, there are jobs you have to shift, skills you have to shift, and when you look at the top line revenue number, it's kind of scary," Sloane noted. "It's hard for an MBA to chart a course that is highly deterministic and smooth," especially when the early years of moving to open source software are likely to hammer the legacy business without producing revenues anywhere close to what is being lost.
Sloane said his expectation is that what telcos spend on hardware and software overall isn't going to shrink but that the mix of the spend will change. Reinforcing the fact that "open source isn't about free software," he added that carriers "aren't expecting to spend less money."
But they will be looking for vendors willing to embrace the new approach, even if it's initially painful, he added. "I have a lot of sympathy and empathy for what vendors are facing -- there is an element of risk but there is an element of inevitability here as well," he said. "The sooner you face it the better."
— Carol Wilson, Editor-at-Large, Light Reading
Subscribe and receive the latest news from the industry.
Join 62,000+ members. Yes it's completely free.
You May Also Like
---