ONF Operators Take Charge of Edge SDN
ONF Operators Take Charge of Edge SDN
New strategic initiative led by eight major operators will spell out for vendors exactly how operators want new open networks to be built. Eight leading operator partners of the Open Networking Foundation (ONF) have come together to jump-start the commercialization of SDN technology at the edge of the network, including the last mile, by agreeing on reference designs that show exactly how components from multiple suppliers should be integrated.
Of equal importance, the eight operators are pledging their own resources to do this, as well as stressing their determination to buy products built to match these reference designs.
If they weren't already concerned, traditional systems vendors hoping that the proprietary technology status quo would last well into the 5G era should be very worried.
The eight operators -- AT&T Inc. (NYSE: T), China Unicom Ltd. (NYSE: CHU), Comcast Corp. (Nasdaq: CMCSA, CMCSK), Deutsche Telekom AG (NYSE: DT), Google (Nasdaq: GOOG), NTT Group (NYSE: NTT), Telefónica and Turk Telecom -- helped devise this new strategy plan for the Open Networking Foundation , and provide unanimous board approval of it. ONF believes this group represents enough market firepower and innovation to get the entire industry behaving in a new way, with the goal of getting open source technology into the market, and into communications networks, faster.
"I think it is probably one of the first times that network operators have come together and shown resolve, as well as capacity, to invest in a technology beyond writing papers and doing specifications," says Patrick Lopez, vice president of networks innovation for Telefónica, in an interview.
What's different is that "all the operators involved have skin in the game -- they are investing not only time and money and network but they actually have teams of people that are developing code, and writing open source code, basically showing what we, a group of major network operators, believe the value chain needs to evolve to. This is a strong signal to the market showing that beyond intent there is actual effort, progress and code being developed to show the way we would like networks to evolve."
Figure 1: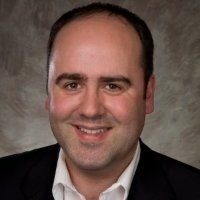 Telefónica's Patrick Lopez As part of this process, the operator group has set up an Open Source Supply Chain, which is going to include a limited set of partners in specific categories that will help develop the reference designs: OEMs; systems integrators; virtual network function (VNF) vendors; platform software providers; next-gen original design manufacturers; and chipmakers. According to the ONF, four OEM partners are already in place -- Fujitsu, Huawei, Samsung and an undisclosed company. In addition, Radisys has signed on as an integrator partner, Ciena as a platform software company and Intel as a chipmaker. Operators have felt stymied by the lack of truly open technology and systems in the commercial space, while vendors have been scrambling to determine how to embrace open source and still make money, says Guru Parulkar, ONF executive director, in an interview. The result has been that open source-based platforms aren't coming to market as fast at many had hoped. Figure 2: ONF's Plan & Path to Deployment

Source: ONF The idea behind this strategy is for the operators to create Reference Designs that serve as "gold standards" for how components come together, says Timon Sloane, vice president of standards and membership for ONF. Those reference designs serve as blueprints for specific applications and the operators championing those designs are targets for deployment. The idea is for reference designs to be a clear indication of what operators will deploy, he adds, to eliminate any uncertainties. The Reference Designs will be instantiated in Exemplar Platforms, which will enable each design to be fleshed out and prepped for proofs-of-concept (PoCs) or field trials and, it is hoped, shorten the timeline towards platforms that can be commercially deployed. Faster commercial deployment, and less variance within the industry with regards to how software-defined networks can be deployed at the edge, are two key goals of this new strategy, Sloane says. "It is going to be a blueprint, and it is going to be open, to drive real clarity in the industry to where [operators] are going, [provide] real clarity when they are in the procurement process and to drive a sense of commonality across the industry," he says in an interview. One of the main challenges faced by operators is that there is too much variation coming from the supply chain: Providing clear blueprints that will lead to orders and deployments will help vendors to "really focus," he notes. This new strategy incorporates the access sector of the network for two reasons, he adds: First, it's the most complicated sector of the network and the one soaking up the most capex and opex; and second, it's the sector most desperately in need of an update "and all the cloud-like benefits." Sloane notes that "this is where the operators have guided us to focus for the last few years," pointing to CORD (Central Office Re-designed as a Data Center) as one result of that focus (and also an example of an Exemplar Platform in action). In support of this new strategy the ONF is re-organizing, setting up a new governance model that will include a new Technical Leadership Team, Reference Design Teams and a Supplier Advisory Team to support its existing teams. Sloane says operators remain the driving force behind the ONF's efforts and are actually taking more control. Light Reading is bringing together all of the key players in the automation revolution for the first time at Automation Everywhere on April 4 in Dallas. Join us as we tackle the business and technology challenges behind driving network automation. The event is free for communications service providers -- register today! This particular set of operators certainly represents a powerful force, including some of the industry's leading innovators from the US (AT&T and Comcast), Europe (DT and Telefónica) and Asia (China Unicom and NTT). Sloane expects other operators to get involved. Ultimately this is good news for vendors, claims Telefónica's Lopez. That doesn't mean they can afford to sit back and let others do all the work, however. "Open source development is not a spectator sport," he says. "Reading documentations and reading our blueprints and our specifications is not going to be enough. Vendors that want to participate in this new value chain and want to be part of our procurement process will need to engage in developing solutions and be part of this network lifecycle." But the work the operators are doing "will go a long way to showing vendors they don't have to start from scratch, they don't have to guess at what we need, [that] there are practical implementations of what we need," Lopez adds. "It is actually a very good deal for many vendors that are already in the value chain or that would like to enter the value chain, because there is software that is already developed and there is clear intent for a number of operators to deploy commercially. So it's not too hard to build a pipeline from that." The news comes just ahead of this week's Open Networking Summit, including ONF Vision Day, which takes place Monday afternoon. — Carol Wilson, Editor-at-Large, Light Reading
Subscribe and receive the latest news from the industry.
Join 62,000+ members. Yes it's completely free.
You May Also Like
---