Comcast Corp. (Nasdaq: CMCSA, CMCSK) plans to introduce digital video recorder/set-top combos powered by TiVo Inc. (Nasdaq: TIVO) on a commercial basis as early as this August in its New England division, which includes Boston, southeastern Massachusetts, and parts of New Hampshire.

TiVo CEO Tom Rogers revealed those sites Wednesday afternoon during the DVR pioneer's first quarter earnings call with reporters and analysts. A Comcast spokeswoman confirmed the expected locations and timeframe for the rollout. It's been reported that the MSO and TiVo are already testing the combo in the Boston area.

"We have made significant progress on work related to the Comcast product," Rogers said. "The trials are progressing well and will include limited subscriber deployment between now and the early summer."

TiVo and Comcast announced the partnership in March 2005, but it has taken a significant effort to fuse the TiVo software and associated service with cable set-tops. Among those integration efforts, the TiVo-Comcast product will allow customers to search video-on-demand (VOD) content in addition to what's recorded on the hard drive or offered via traditional linear networks. Rogers confirmed, however, that TiVo's new Universal Swivel Search -- a feature that allows users to locate programs from broadcast and cable television and Internet/broadband content -- will not be offered in the initial rollout with Comcast.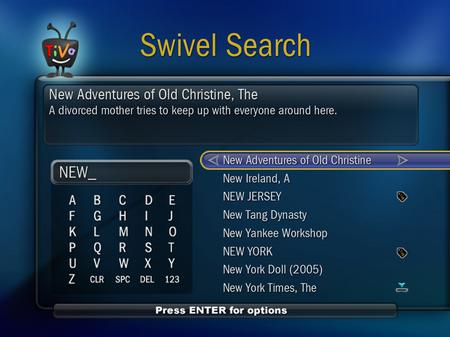 Both companies have yet to say how the TiVo version will be marketed or sold to cable customers, though expectations are that it will carry a premium -- perhaps $2 to $4 more per month -- on top of the typical fee for the more "generic" DVRs Comcast presently offers.

"I'm not at liberty to disclose that now," Rogers said, when asked about how Comcast might market and price the TiVo offering. "I would say that it will be a very attractive way to be able to get the TiVo service."

Comcast marks but one of a handful of service operators that have teamed up with TiVo.

Among them, TiVo has a similar deal with Cox Communications Inc. . Rogers expects that MSO to start rolling out TiVo-powered services "toward the end of the year." Cablevision Mexico, meanwhile, is beta-testing the TiVo service.

Earlier this week, TiVo announced that Seven Network Ltd. will market and distribute a stand-alone TiVo device for Australia and New Zealand built to the company's digital terrestrial standard. "It would be like having CBS and NBC promote TiVo adoption in the U.S.," Rogers said of the significance of that deal.

On the financial front, TiVo posted first quarter net income of $835,000, or 1 cent per share, versus a net loss of $10.7 million, or 13 cents per share, a year earlier. Service and technology revenues reached $58.1 million, up slightly from $55.0 million.

The company said it added 57,000 TiVo-owned subs in the quarter, down from 91,000 a year ago. TiVo still managed to end the period with 1.7 million such subs, versus 1.5 million a year earlier. Including subs tied to DirecTV, TiVo's cumulative sub total was 4.3 million as of Jan. 31, 2007. DirecTV continues to support existing TiVo subs, but is no longer signing on new ones, opting instead for a DVR platform developed by corporate cousin NDS Ltd. .

Rogers said TiVo is hopeful that the Comcast deal will eventually help the company offset DirecTV subscriber losses. "The question is how long it will take the Comcast rollout in multiple markets to occur and, from there, the uptick that we would hope would follow."

— Jeff Baumgartner, Site Editor, Cable Digital News