Ciena Grows & Pares Losses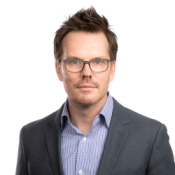 12/8/2005

Comment (0)

Ciena Corp.'s (Nasdaq: CIEN) decisions to focus only on certain product segments appear to be paying off as the company announced sequential revenue growth of 7 percent and yearly revenue growth of 44 percent when it released unaudited results for its fiscal period ending October 31, 2005. (See Ciena Reports Q4, 2005 and Ciena Re-Organizes.)

Ciena's losses are also narrowing; although it is still far from profitability. The optical and network infrastructure vendor's revenues were $118.2 million, up from $82 million for the same period a year ago. The company posted a GAAP quarterly net loss of $252.9 million, or 44 cents a share, compared to the net loss of $495.1 million, or 87 cents a share for the year-ago quarter. Those numbers reflect a mammoth goodwill writeoff of $176.6 million, representing $0.31 of the quarter's total GAAP net loss per share.

Goodwill writeoffs aside, it looks like the company has stemmed the flow of blood on the balance sheet. Ciena's cash position inched up. The company used $8.9 million in cash for operations in its fiscal fourth quarter. It ended the quarter with cash, investments, and current assets totalling $1.11 billion, up from 1.07 in the comparable period last year.

In a statement releasing the results, CEO Gary Smith said Ciena may become profitable, on a pro forma basis, sometime in 2006. "Provided we execute on plan, we believe we are well positioned to achieve profitability on an as-adjusted basis during a quarter prior to the end of fiscal 2006."

"We expect our fiscal first quarter revenue will be flat to up slightly from our fiscal fourth quarter revenue, and we expect to see sequential gross margin improvement in our fiscal first quarter," he added.

Wall Street analysts, however, have Ciena continuing to report losses for the next few quarters to come, according to estimates listed by Thomson First Call. But those same analysts agree that Ciena will show some steady revenue growth in the next several months, as Smith predicted.

Table 1: Ciena's Steady Growth

Fiscal Period
Q1
Q2
Full Year 2006
Full Year 2007
Revenue Growth Yr/Yr
24%
19%
18%
18%
Revenue (Millions)
$117
$123
$504
$594
Earnings Per Share
-0.03
-0.02
-0.09
-0.04
Source: Thomson Financial
But even with growth projected by all sides, Ciena's missteps in broadband access and its history of wildly unprofitable acquisitions still give analysts pause. (See
Ciena's K2: What Problems?
and
Ciena Backs Off BLCs
.) "While we continue to acknowledge Ciena's revenue and gross margin momentum, we remain concerned with its long-term earnings potential…" writes
J.P. Morgan Chase & Co.
analyst Ehud A. Gelblum in a note to clients today.
Ciena shares were up $0.06 (1.96%) to $3.12 in midday trading on Wednesday.
— Phil Harvey, News Editor,
Light Reading

(0) |