Boris Johnson, the UK's latest prime minister, would probably agree with John Bolton, the US national security advisor, that European Union (EU) "elites" treat their voters like "peasants," making them "vote again and again until they get it right." As a director of the Brexit movement to quit the EU, the unelected leader, nicknamed BoJo by the British press, is eager to portray Europe's politicians as tyrants. But the decision he takes about Huawei could show he is prepared to swap one set of overlords for another.
For much of this year, Trump's officials have been urging the UK and other "friendly" countries to ban the giant equipment maker. As a Chinese company, they say, Huawei is effectively a stooge of the Chinese state, which could use 5G network products to spy on other countries or even to bring down critical national infrastructure.
Theresa May, BoJo's predecessor, is understood to have resisted US pressure. In a compromise, and in consultation with UK service providers heavily reliant on Huawei, her government had reportedly decided to exclude Huawei from the 5G "core," the intelligent part of the network, but allow it to continue selling 5G radio equipment.
Amid political upheaval, including May's resignation and a US ban on the sale of components to Huawei, that decision was never enforced. In any case, it was never likely to satisfy US hardliners, and remarks Bolton made this week, during an official visit to the UK, suggest Trump is still pushing for a total ban. "They [UK officials] said in particular they are looking really from square one on the Huawei issue," he is reported to have said. "They were very concerned about not having any compromise in security of telecommunications in the 5G space."
It sounds suspiciously as if the US is treating the UK like a vassal state on the Huawei issue, making it decide again and again until it gets it right. How BoJo responds could be one of the biggest tests of his political career, shape the UK's future trade relations and determine where it finishes in the 5G race.
BoJo's options
A full 5G ban would invite further criticism that BoJo is Trump's poodle, taking Britain out of the EU -- probably without a deal -- only to curl up at the feet of the US president. No other European country has banned Huawei. Shortly before BoJo replaced him with Nicky Morgan in late July, Jeremy Wright, the UK's former digital secretary, argued that a ban would make telecom networks even less secure by increasing the UK's reliance on Ericsson and Nokia, the only viable alternatives today. Operators point out that a full ban would force them to remove Huawei equipment they have already deployed at considerable cost, slowing down the UK's rollout of important 5G networks.
Just as it pleases the US, it could also anger Chinese officials and become a barrier to a trade deal with China. That would make the UK even more dependent on the US, a country whose political future it will not be able to influence in the way it once helped to shape EU policy. This would hardly be an auspicious start for the UK as it globetrots outside Europe.
Maintaining the status quo on Huawei seems about as likely at this stage as a second referendum on EU membership. If it happened, it could jeopardize the UK's involvement in "Five Eyes," an intelligence-sharing club of countries that also includes Australia, Canada, New Zealand and the US. Currently assured it is at the front of the queue for a lucrative trade deal with the US, the UK might suddenly find itself bringing up the rear. No change could also be irresponsible. The UK's intelligence community has voiced its own concerns about over-reliance on Chinese vendors. Huawei representatives seem prepared for rules on "diversification" of suppliers in telecom networks.
---
Want to know more about 5G? Check out our dedicated 5G content channel here on
Light Reading.
---
Under this May-like compromise, recently championed by Wright, any operator would be required to use more than one vendor in a 5G network. Should one supplier encounter problems, a fall-back option would then be immediately to hand. The rules would not only bolster security but also make good business sense.
In a market that has rapidly consolidated in the last ten years, one concern is that guaranteeing every vendor a contract would have a distorting effect on competition. But this would be mild compared with the impact of a ban. Because most of the UK's operators already use two or more vendors in their radio access networks, it would also minimize disruption to 5G rollout.
Sensible as these rules sound, they would require BoJo to morph from presidential poodle into British bulldog and risk upsetting the US. Trump's minions are unlikely to care about the economic consequences for the UK of a Huawei ban. But missing out on that trade deal with the US could be an even bigger setback. With his slim majority in parliament, BoJo might not last the distance. If he does, the Huawei question may quickly show why a no-deal Brexit is fraught with peril.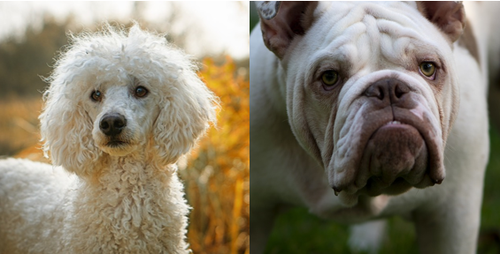 Related posts:
— Iain Morris, International Editor, Light Reading