CloudHealth, ParkMyCloud Partner to Rein in Enterprise Cloud Costs
CloudHealth, ParkMyCloud Partner to Rein in Enterprise Cloud Costs
CloudHealth and ParkMyCloud are combining technologies to let cloud users figure out how much they're spending on cloud and automate optimizing workloads to reduce costs. Looking to corral cloud spending? CloudHealth and ParkMyCloud are partnering to help.
The two companies said Thursday that they are combining technologies to let cloud users gain visibility into spend and automate optimizing workloads to reduce costs.
CloudHealth is about four years old, with 240 employees, headquartered in Boston, with 1,800 customers in every industry, and 100 managed services provider partners. Customers include companies born in the cloud, such as Airbnb and Trello, as well as established companies making the transition, CloudHealth CEO Tom Axbey tells Enterprise Cloud News.
CloudHealth's service provides visibility into spending and tools for optimization and governance, for enterprise IT and finance organizations. The service works with Amazon Web Services Inc. , Microsoft Azure , and is in beta with Google Cloud .
"People have no visibility into the predictability of their cloud spend," Axbey says. "They don't know what services they're using in the cloud in different departments. We give them that insight."
Figure 1: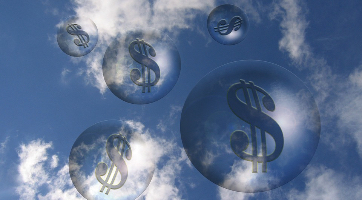 Keep up with the latest enterprise cloud news and insights. Sign up for the weekly Enterprise Cloud News newsletter. Enterprises now over-commit on cloud resources and spend too much for their needs, Axbey says. He compared today's situation to the old days of client/server computing, when enterprises over-provisioned server hardware because they did not understand those needs. The problem, he says, will disappear in a few years when enterprises understand the cloud better. "They'll have different problems then," he said. ParkMyCloud brings automation to the partnership. The company, with 325 customers and ten partners in 20 countries, automates the ability to turn off services when they're not being used, supporting AWS, Azure and Google, ParkMyCloud CEO and founder Jay Chapel tells Enterprise Cloud News. For example, a developer team might only need servers for ten hours per weekday, and not on nights or weekends; ParkMyCloud's service shuts off cloud services automatically when they are not needed, using information from CloudHealth and other platforms. CloudHealth provides recommendations to finance and IT, says Chapel: "Our platform allows the operational people to automate it and make it repetitive." Axbey says, "You've got the straight line of operational efficiency from DevOps and people who do the task, all the way to finance and management." Multiple vendors are competing to provide tools to reduce cloud costs -- including some big industry guns. Cisco Systems Inc. (Nasdaq: CSCO) acquired cloud optimization specialist Cmpute.io last month to help enterprises cut multicloud costs. (See Cisco Acquiring Cloud Optimization Specialist Cmpute.io.) In June Microsoft Corp. (Nasdaq: MSFT) acquired a small Israeli company, Cloudyn, that helps enterprises control costs of running applications on Azure as well as Amazon, Google and OpenStack clouds. (See Microsoft's Cloudyn Buy Boosts Multi-Cloud Strategy. Hewlett Packard Enterprise launched OneSphere in November to help enterprises manage multiple cloud services. (See HPE OneSphere Looks to Manage Multiple Clouds Through SaaS.) And VMware Inc. (NYSE: VMW) updated its vRealize cloud management platform in June to let users move workloads on the fly to wherever they're least expensive, with support for Amazon Web Services, Microsoft Azure and on-premises VMware-based private cloud. (See VMware Lets You Fiddle With Your Hybrid Cloud to Cut Costs.) Related posts: Google Cuts Cloud Prices Ahead of Amazon Conference Multicloud Can Lead to Management Nightmare – Survey Microsoft's Russinovich: Avoiding Cloud Lock-In Is Risky Too — Mitch Wagner




Editor, Enterprise Cloud News
Subscribe and receive the latest news from the industry.
Join 62,000+ members. Yes it's completely free.
You May Also Like
---