Microsoft's Cloudyn Buy Boosts Multi-Cloud Strategy
Microsoft's Cloudyn Buy Boosts Multi-Cloud Strategy
Microsoft bought Cloudyn, which helps enterprises contain costs of running applications on Microsoft and competitors' clouds. Microsoft has acquired a small Israeli company, Cloudyn, that helps enterprises control costs of running applications on Azure -- as well as Amazon, Google and OpenStack clouds, the two companies said Thursday.
"As cloud adoption continues to increase, CIOs and business leaders are seeking solutions to manage and optimize their cloud investments," Cloudyn CEO Sharon Wagner (no relation to Mitch) said in a blog. "Cloudyn helps them achieve this by providing the tools necessary to continuously monitor, measure and analyze consumption, enable accountability and forecast future cloud spending."
Cloudyn's service provides visibility into Microsoft Azure consumption, cost and performance to help enterprises "stay within budget and ensure business success," Jeremy Winter, Microsoft director of program management, Azure Security and Operations Management, said in a blog.
Not mentioned by Winter in his blog: Cloudyn also does that kind of management for Amazon Web Services, Google and OpenStack. Microsoft Corp. (Nasdaq: MSFT) plans to continue that support.
Figure 1: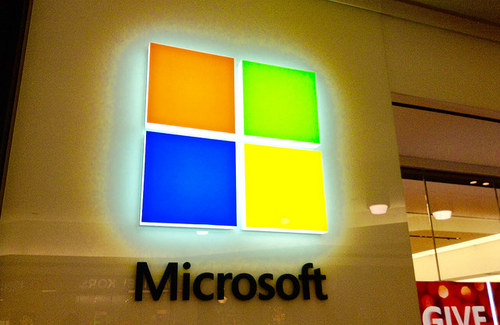 Photo by Mike Mozart (CC BY 2.0)
The service provides visibility into usage, performance and costs, with recommendations for "smart prioritization" and "cloud governance," according to Cloudyn's LinkedIn profile. Customers include companies in the manufacturing, consumer goods, financial services and technology industries,
Microsoft sees a multi-cloud strategy -- supporting multiple cloud providers, not just Microsoft's own -- as important to attracting enterprise business. That makes sense, as Amazon controls the lion's share of the cloud market. If enterprises shake workloads loose from Amazon, at least some of those are going to roll Microsoft's way. (See Google & Microsoft Tout Multi-Cloud, but Where's Amazon? and Cloud Growth Spawns Worries, Mary Meeker Reports.)
Microsoft isn't alone in being interested in tools to help users manage cloud costs. VMware this month updated its vRealize cloud management platform to let users move workloads on the fly to wherever they're least expensive. (See VMware Lets You Fiddle With Your Hybrid Cloud to Cut Costs.)
Cloudyn, in Tel Aviv, received $20.5 million in funding in four rounds from four investors, according to Crunchbase.
Joining MIcrosoft are Cloudyn's leadership team, comprised of Sharon Wagner; Boris Goldberg, co-founder and CTO; Vitaly Tavor, co-founder and vice president of product; and Hilik Paz, vice president of engineering, Microsoft says. Microsoft would not comment on the future of Cloudyn's employees.
Microsoft bought Kubernetes specialist Deis in April to beef up Azure cloud support for containers. (See Microsoft Buying Deis to Boost Containers & Kubernetes.)
— Mitch Wagner
Editor, Enterprise Cloud News
CALLING ALL CLOUD, NFV AND SDN COMPANIES:
Make sure your company and services are listed free of charge at Virtuapedia, the comprehensive set of searchable databases covering the companies, products, industry organizations and people that are directly involved in defining and shaping the virtualization industry.
Subscribe and receive the latest news from the industry.
Join 62,000+ members. Yes it's completely free.
You May Also Like
---