AT&T's fiber buildout pace could signal broader slowdown
AT&T this week reset its overall fiber buildout strategy and reiterated a plan to get fiber to 30 million-plus homes and businesses within its own wireline footprint by the end of 2025.
But the slowdown in the annual pace of AT&T's fiber buildout compared to earlier aspirations has some analysts scratching their heads, with some wondering if this signals a possible broader slowdown in fiber network overbuilds.
Speaking on yesterday's Q4 earnings call, AT&T CEO John Stankey suggested an annual fiber overbuild cadence of 2 million to 2.5 million locations to hit that 30 million target, but warned that the pace could be somewhat lumpy on a quarter-to-quarter basis.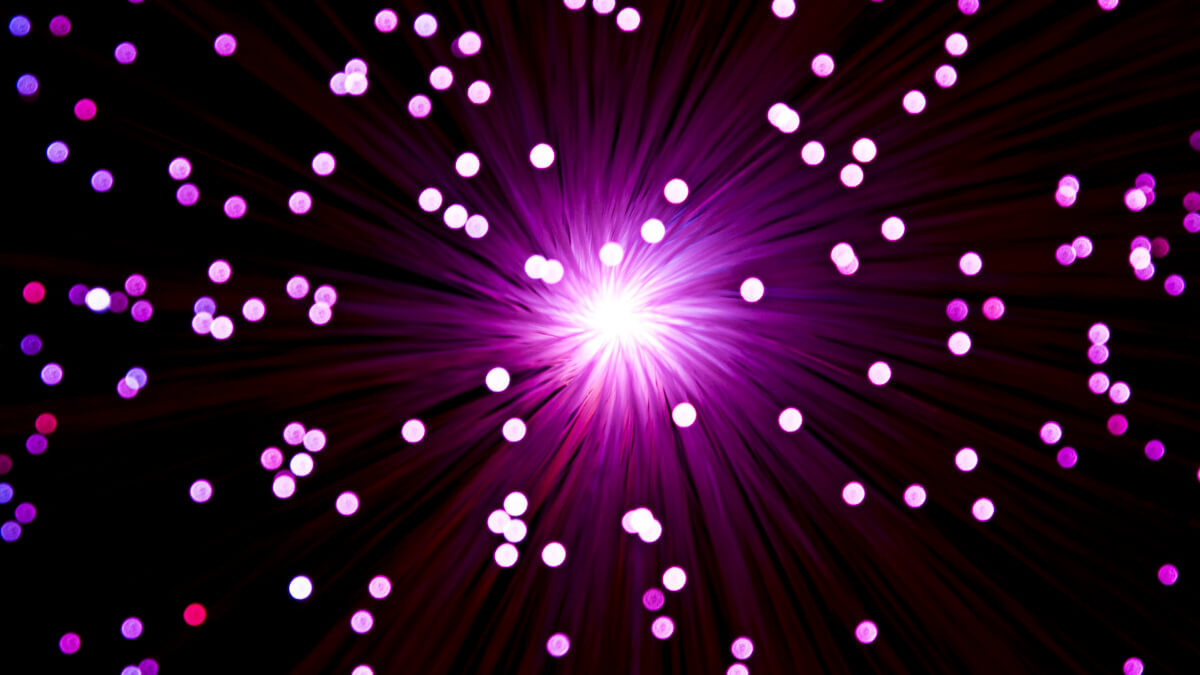 However, multiple industry analysts recall that AT&T discussed in 2022 a run-rate in the range of 3.5 million to 4 million new locations per year. And even prior to AT&T's earnings this week, the analysts at ISI Evercore suggested that AT&T's fiber build speed had already peaked, "and is likely to slow from 2022 levels going forward."
Grappling with guidance inconsistencies
"We aren't sure whether their ambitions have dimmed, or if this is part of the credibility recovery process (set achievable near-term targets; deliver on them; then take them up)," New Street Research analyst Jonathan Chaplin explained in a research note issued Wednesday following AT&T's earnings call. "It will certainly feed the controversy around whether fiber is pulling back."
Craig Moffett, analyst with SVB MoffettNathanson, also noted that he has struggled to "reconcile inconsistencies in AT&T periodic guidance" regarding customer locations they serve or plan to serve with fiber. And he addressed some of the chatter around whether there is a broader slowdown occurring.
He noted there's been some confusion on whether AT&T's original 30 million-plus fiber location number was originally consumer-only or, as it stands today, a mixture of consumer and business locations. But Moffett also points out that AT&T had walked back to the 30 million combined total back at an analyst day held last March.
"Whether this was intended as a reset of their guidance is unclear, however, as they indicated at the time that this was simply a reiteration of their previous guidance," Moffett added. "In any case, yes, it does appear that they lowered their target. Just not today."
That said, AT&T did pass fiber to about 500,000 locations in the third quarter of 2022, and another 600,000 new locations in the fourth quarter of the year.
That reduced pace caused Moffett to drop his industry estimate for fiber homes to be overbuilt each year from about 10 million passings to a range of 8 million to 8.5 million passings.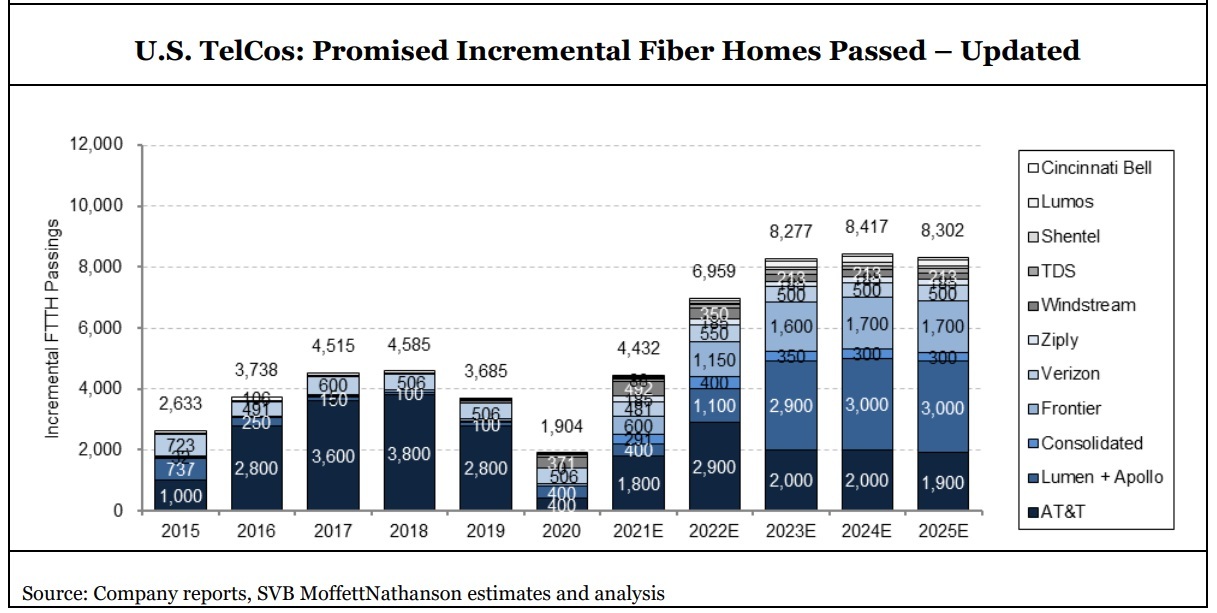 "We expect other operators will similarly lower their projections for the pace of overbuilds as time goes on," Moffett concluded.
AT&T's builds in its existing wireline footprint is just one piece of a bigger fiber puzzle.
In addition to pursuing opportunities coming out of the Broadband Equity, Access and Deployment (BEAD) program and other government subsidy initiatives, AT&T is also looking to initially build out about 1.5 million fiber locations outside its wireline footprint via its joint venture with BlackRock Alternatives.
If the initiative works as well as intended, it's possible that AT&T could raise that number through partnerships or even explore some out-of-region fiber projects it could execute on its own.
Build, buy or sell?
But there are some limits in that strategy. New Street Research's Chaplin notes that markets with two gigabit-capable operators deliver good returns, but fall below the cost of capital when there are three.
"This animates AT&T's desire to get into as many markets as possible as quickly as possible as the first or second operator. They are upgrading what they can within footprint, and partnering to go after attractive markets out-of-footprint," he writes.
Of the potential choices on approach, he suggests that buying fiber assets in the attractive market scenario could make sense for the likes of AT&T. The analyst identified several potential targets: Frontier Communications, Brightspeed, Google Fiber, Consolidated, Windstream, Shentel, parts of Lumen and a "host of private equity funded new builds."
Those fiber assets, Chaplin notes, generally don't overlap with copper or fiber assets of the three major wireless carriers – AT&T, Verizon and T-Mobile. "So all three would have an interest in them," he adds. "There is only one fiber asset in each market. Bidding tension favors the sellers."
He also speculates that buying a willing cable operator or selling fiber assets to a cable operator are among other possible scenarios, but holds that they could run into regulatory challenges.
Related posts:

— Jeff Baumgartner, Senior Editor, Light Reading
EDUCATIONAL RESOURCES


PARTNER PERSPECTIVES
- content from our sponsors