American 5G proponents sweat over China's new 6GHz push
American 5G proponents sweat over China's new 6GHz push
Chinese regulators allocated 6GHz for 5G. That move is the opposite of what the FCC voted to do in the US. Now, regulators across the rest of the world will need to decide which side they'll follow.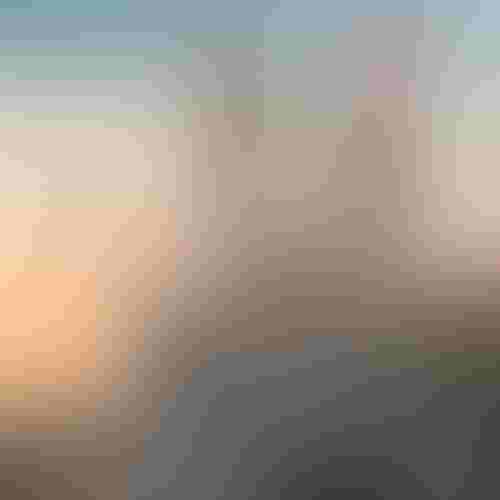 Source: Supparsorn Wantarnagon/Alamy Stock Photo
Chinese regulators recently said they would set aside a large chunk of the 6GHz spectrum band for 5G network operators. And that's causing some heartburn among 5G players in the US.
"We risk having Chinese networks that are materially better at enabling the industries of the future," wrote Doug Brake, a policy official at CTIA, the US wireless industry's main trade association. "If a mobile video platform like TikTok is a national security threat, why should we surrender advantage in a technology like 5G that enables transformation throughout the economy?"
BREAKING NEWS: China announces plans to free up far more #5G spectrum than the United States. Congress must restore @FCC auction authority and identify new spectrum to secure our leadership of the industries and innovations of the future. https://t.co/FU7AoSzjnZ

— CTIA (@CTIA) June 28, 2023
China's move is noteworthy considering the FCC during the Trump administration allocated virtually the entire 6GHz band – 1,200 megahertz stretching across 5.925GHz–7.125GHz – for unlicensed uses, primarily Wi-Fi.
"Cisco projects that nearly 60% of global mobile data traffic will be off-loaded to WiFi by 2022. To accommodate that increase in Wi-Fi demand, the FCC is aiming to increase the supply of Wi-Fi spectrum with our boldest initiative yet: making the entire 6GHz band available for unlicensed use. By doing this, we would effectively increase the amount of spectrum available for Wi-Fi almost by a factor of five," former FCC Chairman Ajit Pai wrote at the time.
The ruling represented a win for the cable industry and other Wi-Fi proponents ranging from Apple to Cisco. But for 5G network operators – which continue to argue they don't have enough spectrum for high-bandwidth services like fixed wireless – the FCC's ruling came as a setback.
Looking to the horizon
Broadly, the FCC's move on 6GHz reflected a belief among US officials that unlicensed technologies like Wi-Fi would need the band, and that 5G would be fine without it. Indeed, the FCC's vote on 6GHz came just after the agency released almost 300MHz of C-band spectrum for 5G in an auction that raised around $80 billion in winning bids.
Chinese regulators apparently think otherwise. They moved instead to allocate 6GHz for 5G under the assumption that such networks will need the extra capacity that 6GHz can provide.
The 6GHz debate "is an important divergence of spectrum policy between the US and China," said Recon Analytics analyst Roger Entner on his weekly podcast. "It's an interesting expectation of where the growth will be."
Added Entner: "We don't know for certain who made the right decision."
For CTIA, China's recent 6GHz decision represents an opportunity to galvanize support for its cause.
"We need a breakthrough on spectrum policy that prioritizes full-power, licensed, midband spectrum for 5G to secure our industries of the future in the face of increasingly capable Chinese networks and the market dominance of Chinese vendors. This requires a coordinated effort, starting with Congress establishing an auction pipeline, NTIA identifying at least 1500 megahertz of licensed midband spectrum for 5G as part of the National Spectrum Strategy," Brake wrote.
The NTIA plans to release a US spectrum strategy sometime later this year.
A global battle
With US and Chinese regulators placing their bets, now it's up to regulators across the rest of the world to choose their own path. Some have already done so: A number of other countries in North and South America, and in Asia, have already allocated the 6GHz band for unlicensed uses, according to Disruptive Wireless analyst Dean Bubley.
But others haven't yet decided what to do with the band. For example, officials in the UK just this week opened an investigation into the possibility of sharing the 6GHz band between Wi-Fi and 5G users.
"Rather than choosing between the two, we believe an alternative approach is possible. We are exploring options that would enable the use of both Wi-Fi and mobile in the band. We are calling this 'hybrid sharing,'" wrote regulator Ofcom in a post.
"It looks like that the rest of the world is not going on the path that the US has gone down," Entner noted.
However, according to Disruptive Wireless analyst Bubley, Ofcom's proposal isn't that simple. "This would need new technical mechanisms for networks, devices and databases / sensing, and how to manage and enforce any prioritisations," he wrote in a new LinkedIn post. "There are various options for automation, dynamic vs. fixed sharing and so on. There may be constraints on power or 'polite' protocols. Ideally these would be internationally standardised – perhaps just in Europe, but more broad adoption would obviously be preferable."
Meanwhile, others continue to urge global regulators to allocate the 6GHz band for 5G. For example, the GSMA – the world's biggest 5G trade association – recently reiterated its position that 6GHz will be necessary for 5G networks to keep pace with demand.
According to Bubley, the debate will likely come to a head later this year at the 2023 World Radiocommunications Conference (WRC-23) in Dubai, United Arab Emirates (UAE). That's where global telecom regulators often work to harmonize their plans in order to score global economies of scale among equipment suppliers.
Related posts:

— Mike Dano, Editorial Director, 5G & Mobile Strategies, Light Reading | @mikeddano
Subscribe and receive the latest news from the industry.
Join 62,000+ members. Yes it's completely free.
You May Also Like
---