FWA to remain 'biggest disruptor' through 2024
FWA to remain 'biggest disruptor' through 2024
Wells Fargo predicts fixed wireless access (FWA) services will gobble up 80-90% of industrywide net broadband subscriber additions through 2024, growing to 12-13% of the market by 2025.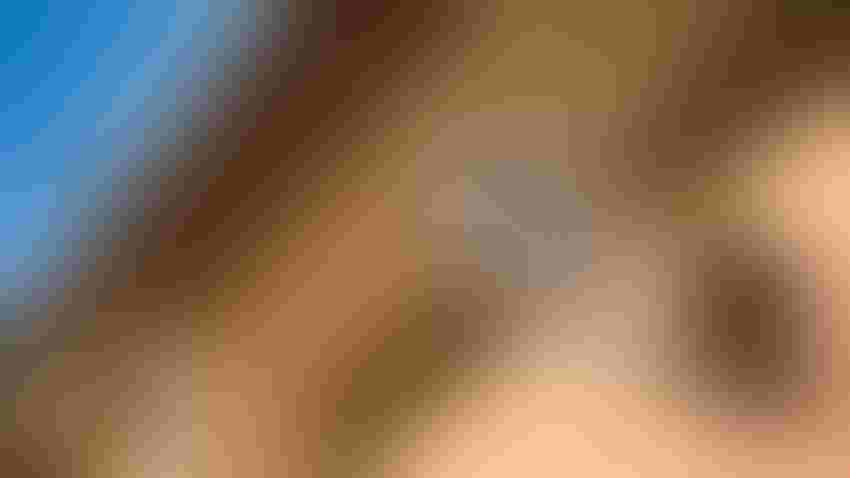 (Source: Wirestock, Inc./Alamy Stock Photo)
Fixed wireless access (FWA) will continue to grow in the US broadband market throughout this year and next year, according to a new outlook from the financial analysts at Wells Fargo.
That undoubtedly comes as welcome news to FWA providers like T-Mobile and Verizon, and to a lesser extent AT&T. But the cable companies competing against FWA offerings – particularly Cable One – will continue to struggle, according to the Wells Fargo analysts.
Overall, it's a big adjustment from historic trends, the analysts noted. "The change in cable's broadband outlook has been dramatic over the last few years, to say the least. In 2018-21 cable was on average responsible for ~100% of broadband industry net [customer] adds. .. However, net adds came to a severe halt in 2022 as both growth in fixed wireless and a growing tide of fiber passings seemed to impact cable subscriber growth at once."
Broadly, the analysts predict that fixed wireless will remain "the biggest disruptor" in the market for US broadband through next year, generally gobbling up 80-90% of industrywide net subscriber additions through 2024. The analysts predict FWA in general will capture around 12-13% of the overall US broadband market – and fully 10% of the residential broadband market – by 2025.
Meanwhile, the analysts predict that cable's performance in the market will remain relatively flat in the coming year, with the sector's share of the overall residential market falling from 67% in 2020 to 62% in 2025.
"By 2025/2026, we suspect FWA will start to run into capacity constraints in metro areas that could require incremental investment (i.e. cell splits, small cells, tower densification) and may slow the trajectory of subscriber adds," the analysts noted. That outlook dovetails with other predictions.
A shift to rural
Although FWA will continue on its growth trajectory through next year, the analysts at Wells Fargo predict it will do so via a slight shift in strategy.
"The distribution of fixed wireless customers so far has largely been in urban and suburban areas (in part due to midband 5G's availability largely in more urban environments), with ~65-70% of subscribers coming from urban/suburban footprints and ~30-35% from rural or smaller markets," the analysts wrote. "The next leg of FWA growth will likely happen in suburban and rural locations where fixed wireless is less penetrated. Rural and smaller markets ... comprise over 40% of the US population, which often only have one high-speed Internet provider (or in some cases zero). The wireless providers should have substantial excess wireless capacity in those markets, as many are rolling out midband channels of 150-200MHz, which is unlikely to be fully utilize by mobile use cases given lower population densities in those markets."
According to the Wells Fargo analysts, Cable One is the cable operator that ought to be worried about this shift. "If T-Mobile and Verizon are successful in rolling out more aggressively into rural areas, it will cast a long shadow over Cable One's prospects for growth," they wrote, arguing that FWA's cheaper prices could cut into Cable One's typically expensive rates.
A shift into rural areas comes as little surprise, based on recent commentary from the likes of T-Mobile and Verizon.
For example, T-Mobile has said that it launched its 5G network upgrade program, primarily using its 2.5GHz holdings, in urban and suburban areas first. The carrier said it did so because it could cover large numbers of customers relatively quickly because customers in urban areas live more closely together than customers in rural areas.
Similarly, Verizon said it's now working on expanding its own speedy midband 5G network – built mostly on its C-band spectrum holdings – to rural areas. Verizon too started its work in urban areas.
AT&T, meanwhile, has taken a relatively dim view of the FWA opportunity. But the company's stance has changed slightly as its C-band and 3.45GHz spectrum holdings become available, and as radios that can handle those two bands hit the market.
Cable's evolving strategy
To be clear, cable companies like Comcast, Charter Communications and Altice USA aren't sitting still. Generally, they have responded to the incursion of FWA with ad campaigns touting their cable Internet speeds.
And they have also worked to launch their own inexpensive mobile offerings in order to prevent their customers from heading elsewhere. Indeed, the US cable industry accounted for nearly 75% of total wireless phone net customer additions in the first quarter of 2023, according to a recent MoffettNathanson report.
"The key competitive strategy for cable and telcos is bundling home Internet + mobile lines to both entice new customers to switch and also retain existing customers. There is no sign of this competitive intensity abating, as both telcos and cable cos are searching for new growth areas to offset headwinds in their core business lines," according to the Wells Fargo analysts.
Interestingly, though, they predicted that Comcast, Charter and other cable MVNOs may need to refine their mobile strategies in the coming months and years. "Thus far, Comcast and Charter ... have opted not to subsidize or finance handsets. Their services are BYOD [bring your own device] – though they do sell phones – but provisioning of the phone is ultimately up to the household. Comcast and Charter are not offering phone upgrade plans either," according to the Wells Fargo analysts.
That, they wrote, may change as the cable companies look to continue to grow their mobile businesses.
Related posts:

— Mike Dano, Editorial Director, 5G & Mobile Strategies, Light Reading | @mikeddano
Subscribe and receive the latest news from the industry.
Join 62,000+ members. Yes it's completely free.
You May Also Like
---