CenturyLink plans to cut more than 1,000 jobs following its $34 billion takeover of Level 3 and as it automates tasks previously carried out by employees. (See CenturyLink's $34B Deal for Level 3 to Close This Week.)
The company did not indicate which roles would go, but told Light Reading its headcount would fall by around 2% as a result of the cuts.
The third-biggest fixed-line operator in the US, CenturyLink Inc. (NYSE: CTL) had about 51,000 employees on its books at the end of 2017, according to filings with the US Securities and Exchange Commission. Cutting 2% of roles would therefore equate to around 1,020 positions.
A spokesperson for the company blamed the merger with Level 3 for some of the layoffs and said automation would claim other jobs.
"The combination of two large companies creates redundant positions that must be addressed to remain competitive," said the spokesperson in comments emailed to Light Reading. "In addition, as part of our ongoing efforts to deliver high levels of customer service, we are implementing best practices and increasing automation. As a result of these two factors, we are reducing our workforce by approximately 2%." (See CenturyLink CEO: Automation Key to Improved Customer Experience.)
While not unexpected in the wake of the Level 3 merger, the announcement comes as a further blow to an industry that was already reeling from the impact of mass layoffs. AT&T Inc. (NYSE: T) and Verizon Communications Inc. (NYSE: VZ), the two largest US operators, together slashed more than 20,000 jobs last year, or nearly one in 20 positions. (See Efficiency Drive by Major Telcos Has Claimed 74K Jobs Since 2015.)
News in recent days of a planned merger between T-Mobile US Inc. and Sprint Corp. (NYSE: S), the country's third- and fourth-biggest mobile operators, also carries the threat of additional redundancies, with those companies seeking $6 billion in annual cost savings. (See T-Mobile to Buy Sprint for $26.5B to Create US 5G Powerhouse and T-Mobile & Sprint: Marriage made in hell.)
Already spooked by that news, union representatives have lashed out at CenturyLink's plans.
"CenturyLink has made its priorities clear. Instead of looking out for their customers and employees, they are chasing short-term gains in order to boost stock prices and put more money in the hands of their large shareholders and top executives," said Brenda Roberts, the vice president of Communications Workers of America (CWA) District 7, which represents about 11,000 workers at CenturyLink, in a prepared statement.
There are political overtones to the move, as well, due to the $1.1 billion that CenturyLink appears to have received thanks to last year's Tax Cut and Jobs Act. The Trump administration had argued that tax cuts would create jobs and lead to higher wages for workers.
CWA is especially angry about the cuts in light of increased pay for senior management. CEO Glen Post, who is due to retire after next week's shareholders meeting, received $14.7 million in total compensation last year, about $750,000 more than he enjoyed in 2016. (See CenturyLink's Post Speeds Up Retirement Plans.)
"It's disgraceful," said Lisa Bolton, the vice president of CWA's telecommunications and technologies sector. "Cuts like these devastate working families and the communities that CenturyLink serves. CenturyLink is laying off well-trained, dedicated employees and trying to get by with low-wage contractors while CEO Glen Post looks forward to a gold-plated retirement."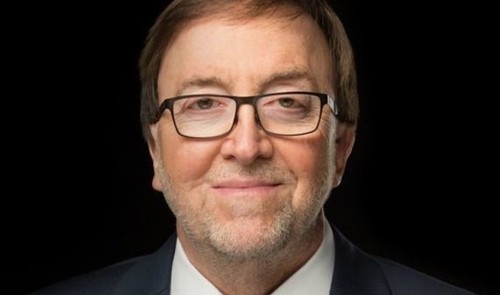 ---
To compete with the OTT players, telcos need to be nimbler by accelerating network automation. Join us in Austin, Texas from May 14-16 for our fifth annual Big Communications Event as we tackle challenges like automation. The event is free for communications service providers -- secure your seat today!
---
Despite the vitriol, the cuts are not surprising given the impact of the Level 3 merger and the plans the companies had previously announced.
CenturyLink's workforce increased to the end-2017 level of 51,000 employees from just 40,000 in late 2016. In announcing the deal, CenturyLink said it would look to achieve annual savings of $850 million in operating costs and another $125 million in capital expenditure reductions.
The high figure for operating cost savings, which equals about 7% of CenturyLink's pro forma earnings (before interest, tax, depreciation and amortization), suggests the company may be eyeing job cuts beyond the 2% target announced this week.
That said, CenturyLink's per-employee revenue figures will already receive a healthy boost from the takeover and those job cuts.
With pro forma annual revenues of $26 billion, as CenturyLink expects, per-employee revenues would rise from $437,500 in 2016 to about $509,800 annually. Cutting around 1,000 jobs would boost that figure to $520,000.
— Iain Morris, International Editor, Light Reading