 The Biden White House appears to be getting ready to develop policy goals around 6G. And administration officials are starting to trot out some familiar battle cries.
"China really prioritized its telecom sector…and I think we may not have," an unnamed senior administration official said during a press call this week, according to the Wall Street Journal.
Further, ignoring 6G would give dominance to "adversaries who have shown a willingness to provide the market by offering distorted incentives, so they can achieve their goals of compromising our security," warned an unnamed senior administration official on that call, according to Cyberscooop.
Figure 1: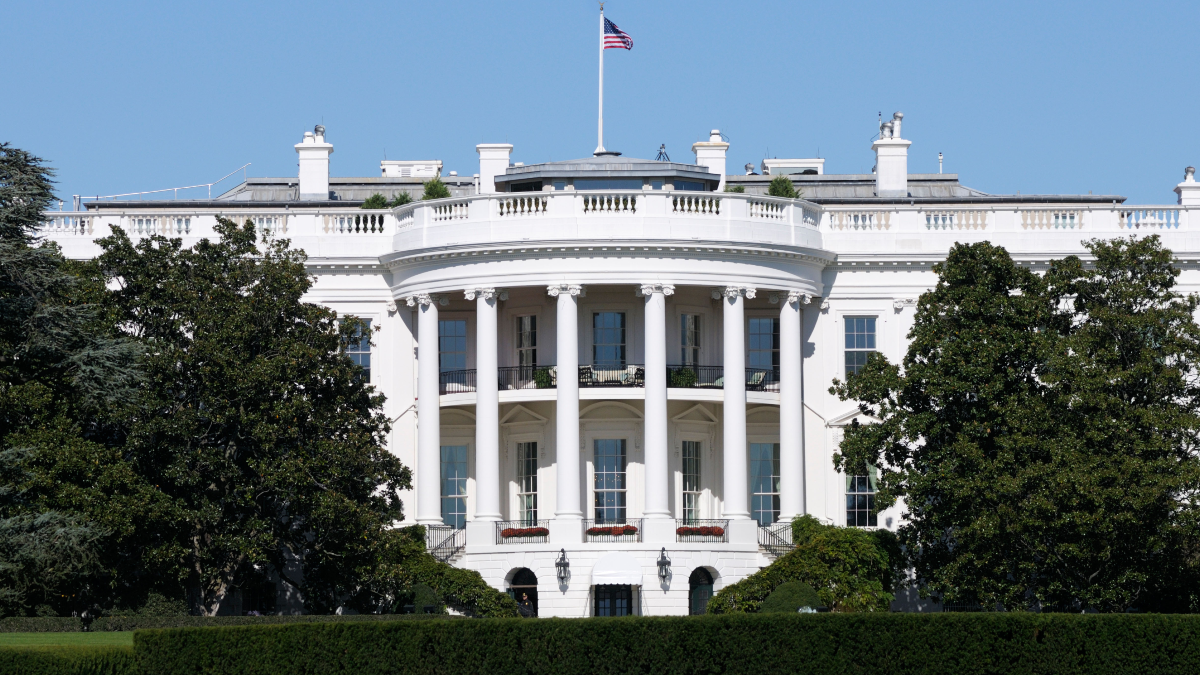 (Source: Martin Shields/Alamy Stock Photo)
If such arguments ring a bell, that's because they're virtually identical to the warnings sounded at the outset of the Trump administration. Concerns over a "race to 5G" between the US and China helped generate momentum in Washington to free up a wide range of highband and midband spectrum for 5G networks in the US.
Trump's successes and Biden's missteps
Trump's term as president was chaotic, to put it mildly. Even in the realm of telecommunications policy, it was disordered at best. However, the Trump administration did manage to free up a significant amount of spectrum for 5G, as well as regulations designed to make it easier for operators to build 5G networks.
The same cannot be said of the Biden administration.
Almost three years into Biden's term, his administration has not even managed to add a fifth commissioner to the FCC. It also has not identified any more spectrum to auction for 5G. The Biden administration hasn't even managed to reinstate the FCC's auction authority. That incredible situation is forcing T-Mobile to beg for the 5G spectrum that it already won at auction.
And now Biden is turning his attention to 6G? Perhaps his time would be better spent smoothing out the nation's 5G situation.
6G and China
"Even as 5G rolls out across America, smart strategy demands we start planning for 6G," tweeted Alan Davidson, the NTIA official who has emerged as the Biden administration's most active player in the US telecom industry.
Davidson oversees the dispersal of around $100 billion in subsidies for US telecom networks and services (which is undoubtedly Biden's crowning achievement regarding telecom policy). He's also working to help fund open RAN technology development and AI regulations.
And now he's focusing on 6G.
But what is 6G going to look like? So far, the technology primarily exists in vendor presentations. We do know that it will probably sit in the "centimeter" bands between 7-20GHz. But we don't even know yet if it will use the same OFDMA frame structure as 5G.
From Biden's perspective, there's one thing we do know about 6G: It's a technology that China is interested in.
According to the unnamed senior Biden official cited by Cyberscoop, a Chinese lead in 6G could give the country an advantage in spying – potentially allowing China to disrupt other nations' communications during a conflict or crisis (think Taiwan).
Thus, Biden appears to be maintaining Trump's hard line against China in general and Huawei specifically. Just this week, the US Department of Commerce's Bureau of Industry and Security (BIS) said it levied a $300 million penalty against Seagate Technology for selling hard disk drives to China's Huawei.
Does that mean the US should develop 6G without China?
"If China is willing to work with us on that, we're very much willing," said the senior Biden administration official, according to Cyberscoop.
However, given the current trajectory of the Biden administration in telecom and geopolitical affairs in general, that seems unlikely.
Related posts:

— Mike Dano, Editorial Director, 5G & Mobile Strategies, Light Reading | @mikeddano
Subscribe and receive the latest news from the industry.
Join 62,000+ members. Yes it's completely free.
You May Also Like
---