Craig Cowden, a top wireless exec at Charter, has set his exit
Craig Cowden, a top wireless engineering executive at Charter Communications, is leaving the company at the end of March, he and the company confirmed.
Cowden, Charter's SVP of wireless technology, confirmed that his last day with the operator is March 31, but said he has already transitioned his day-to-day responsibilities. He said the decision to leave was his and that his departure from Charter is "amicable" amid his desire to explore a new challenge.
"After the success we have had building out the mobility business and developing our MVNO offload strategy, I just felt it was time to do something different," Cowden told Light Reading in a written exchange. For now, he said he'll be taking some time off to spend with his family and deliberate his next career step.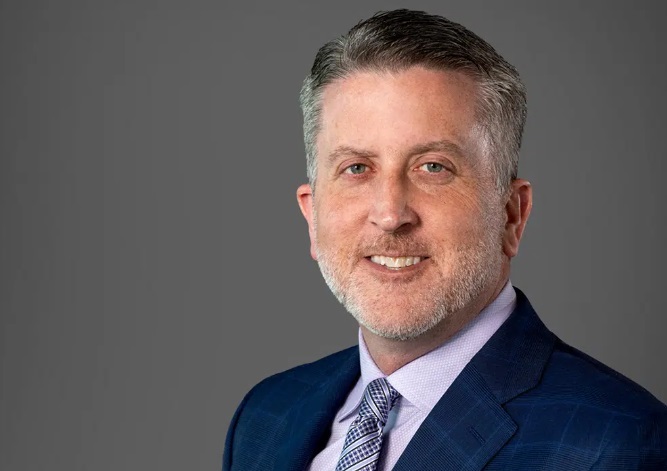 Charter confirmed only the timing of Cowden's coming departure and that it has yet to name a successor to Cowden's post.
Cowden is currently a board member of Federated Wireless, a company that specializes in CBRS spectrum management and counts Charter as an investor. Federated said Cowden remains a member of the board for now. However, it's expected that a change will be in order since Cowden is in that role as a Charter delegate.
Strong ties to Charter's evolving wireless initiatives
Cowden joined Charter in 2016 following Charter's acquisition of Bright House Networks. He's been leading the network architecture and engineering of Charter's wireless initiatives, including network planning and mobility service architectures. Cowden is also an exec late of Sprint. His former employer put him and Charter on the hot seat in 2020 over allegations that Cowden and another former employee, Paul Woelk, disclosed confidential info to Bright House regarding VoIP technology while still employed at Sprint, which is now part of T-Mobile. According to court documents, the case was "terminated" in August 2020.
While some of Cowden's early wireless activity at Charter focused on Wi-Fi, the company has since launched its own mobile service, Spectrum Mobile, and has been actively developing an MVNO offload capability using the CBRS spectrum acquired at auction in 2020. Speaking at a Light Reading-hosted event in 2019, Cowden discussed the potential benefits of CBRS offload as well as a possible way to extend the operator's hybrid fiber/coax (HFC) network in rural areas. At the time, Charter was conducting technical tests of CBRS in parts of North Carolina, New York and Los Angeles.
'Spectrum Mobile Network' strategy well underway
It's unclear what short-term impact Cowden's exit will have on Charter's wireless strategy. But it appears it won't cause the operator to suffer a massive bout of "brain drain" with respect to management and engineering of Charter's wireless and mobile activities.
An industry source familiar with the company says Charter now has a "deep bench" and a large team dedicated to that piece of the business. Examples of those on a leadership team that involves mobile and wireless include Justin Colwell, EVP and president, connectivity technology; Rich DiGeronimo, chief product and technology officer; Danny Bowman, chief mobile officer; and Manish Jindal, group VP of wireless research and development.
Charter expanded on its convergence and wireless strategy last month. That included additional details about a "Spectrum Mobile Network" comprised of in- and out-of-home Wi-Fi hotspots and a hybrid 5G/CBRS mobile network that relies on Charter's MVNO deal with Verizon and Charter's budding deployment of CBRS spectrum.
Charter has deployed a "commercial-grade" employee trial of CBRS in one of its major markets, with the intent to roll it out in high-traffic areas. Charter intends to use that rollout as a blueprint for future CBRS deployments, but hasn't announced any firm market expansion plans.
The evaluation of CBRS underway today "will then determine the number and locations and pace to deploy in 2024 and beyond," DiGeronimo said last month. Charter, he added, is also exploring ways to provide seamless handoffs between its network and the MVNO partner network and the use of dual SIM capabilities.
Charter is also pushing ahead with network and service convergence capabilities. Speaking at a Light Reading-hosted event last fall at the SCTE Cable-Tec Expo in Philadelphia, Jindal noted that Charter is working on a "proof-of-concept" whereby a common or converged core, based on 3GPP, can manage both wired and wireless networks.
Related posts:

— Jeff Baumgartner, Senior Editor, Light Reading
Like what we have to say? Click here to sign up to our daily newsletter
One of America's most loved telecoms get-togethers, The BIG 5G Event, will be returning to Austin in 2023 to host 1,500+ telecom, cloud and technology professionals — and we want you to be a part of it!
For three days, you can meet and network with leaders from every part of the North American 5G ecosystem and hear from over 150 speakers on the hottest industry topics. To apply for your complimentary pass to the event, visit this link.
UPCOMING LIVE EVENTS
June 6-8, 2023, Digital Symposium
June 21, 2023, Digital Symposium
December 6-7, 2023, New York City
All Upcoming Live Events
PARTNER PERSPECTIVES
- content from our sponsors