ZTE Hits the UK High Street

Comment (1)
6:50 AM -- Not to be outdone by its national rival
Huawei Technologies Co. Ltd.
, Chinese vendor
ZTE Corp.
(Shenzhen: 000063; Hong Kong: 0763) revealed that it too has ambitions to become a well-known retail brand for handsets and tablets in the U.K. (See
Huawei Ups UK Spending Plan
and
Huawei to Hire 500 in UK
.)
At a press event Wednesday night at the "cool"
Icebar London
(see pic below), ZTE announced a handset distribution deal with
Brightpoint Inc.
that will see the Chinese vendor's own-branded devices sold in British high street stores for the first time.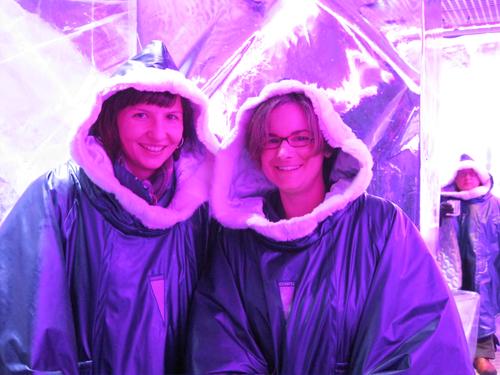 The deal marks a strategic shift from selling white-label or dual-branded devices to operators. Wu Sa, ZTE's director of mobile device operations in the U.K., stated at the launch that the company is "stepping out of the shadows and into the spotlight."
The company also announced last night that it will ship its Android-based Skate smartphone into the U.K. in the fourth quarter of this year.
ZTE's Wu said that smartphones are expected to outnumber feature phones in the U.K. around this time next year and, for its part, ZTE aims to make "feature-rich and affordable smartphones a mass market reality" in the country.
Globally, ZTE plans to ship 80 million devices in 2011, up from 60 million last year. (See
Devices Drive ZTE in Q1
.)
— Michelle Donegan, European Editor,
Light Reading Mobile