EE Trials UHD Service on 4G Network
EE Trials UHD Service on 4G Network
UK's biggest mobile operator has been testing a video compression technology that would allow it to provide high-quality video services on its 4G network.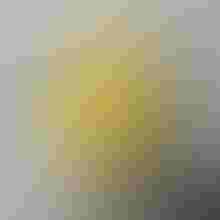 UK mobile giant EE appears to be preparing for the launch of 4K video services on its 4G network, revealing it has been conducting trials of a video compression technology developed by V-Nova, a startup based in London.
The technology could be used to support 4K video streaming on a variety of mobile devices as well as much bigger screens and would also allow EE to improve the quality of SD- and HD-based services in rural areas, where mobile bandwidth may be limited.
Although EE has yet to announce any Ultra HD (UHD) plans, it launched a TV service in October 2014 and recently updated the offering to support additional features, including extra functionality for customers using smartphones and tablets. (See Risky Business for EE and Eurobites: GÉANT Builds SDN Testbed.)
In addition, it has been conducting trials of LTE-Broadcast -- also known as evolved Multimedia Broadcast Multicast Service (eMBMS) -- which could be a far more efficient way of providing video content to customers than via 4G unicast streaming. (See EE to Trial 400 Mbit/s 4G, eMBMS at Wembley.)
Intriguingly, today's announcement comes several weeks after UK fixed-line incumbent BT Group plc (NYSE: BT; London: BTA) launched what it claimed was Europe's first UHD sports channel in a bid to lure customers away from pay-TV market leader Sky . (See BT Preps UHD TV Channel With Ericsson and BT Unveils UHD TV Prices in Challenge to Sky.)
BT is currently in the process of acquiring EE in a £12.5 billion ($19.2 billion) deal, raising the possibility that BT may look to start offering the UHD service to customers on EE's 4G network once it has finalized the takeover early next year. (See BT Locks Down £12.5B EE Takeover Deal.)
Asked whether EE is close to a commercial launch of services, a spokesperson for the operator said that anyone could -- in theory -- stream 4K/UHD content over its network today and that compatible devices are starting to emerge, including Apple's just-announced iPhone 6s.
"We have the bandwidth now to deliver UHD and HD, but we will always look at ways of being able to ensure that there's a great experience even in densely populated cells, or at cell edge," the spokesperson told Light Reading. "V-Nova's technology can help us achieve that with an incredibly flexible solution that doesn't require hardware updates."
EE's spokesperson would not comment on long-term plans following a merger with BT.
But the operator acknowledged in its statement that V-Nova's Perseus product -- as the video compression technology is called -- could make a "big difference" to its long-term video strategy.
EE and V-Nova say they tested Perseus in a crowded area of central London during rush hour, streaming 4K content to a 65-inch screen at 50 frames per second.
During other trials, the same content was streamed in HD format to tablets and phones at bitrates ranging from 300Kbit/s to 1.5Mbit/s in a rural area and during a car journey.
In the latter case, the companies claim the viewing experience was maintained over 90 miles, with signals moving between more than 40 sites and at the very edge of EE's 4G network.
Want to know more about video market trends? Check out our dedicated video services content channel here on Light Reading.
A spokesperson for V-Nova says that Perseus is incredibly effective "because it has been designed from the ground-up as a new codec for today's chips."
Even so, many are skeptical that mobile technology will be capable of supporting UHD services in a commercial setting.
There is also doubt that consumers will notice any difference between HD and UHD services unless they are watching programs on a huge screen.
EE's spokesperson acknowledged that the UHD experience will be limited to "very large screen sizes for a while yet."
"But as it becomes more popular and more content is filmed in 4K, we will be able to support it," the spokesperson added. "And if you can build a mobile network capable of supporting 4K, then your customers' HD and SD video experience will be fantastic."
Sky has yet to announce any UHD plans of its own and could be wary of investing in new technologies given previous disappointments.
While HD has proven compelling, 3D services have failed to excite consumers in the way TV players had originally hoped.
That said, V-Nova lists Sky as one of the companies it has been working with in the "customers and partners" section of its website.
The company would not divulge whether other service providers are using or testing its technology, but news of the EE trials could certainly help to drum up interest in its offerings.
— Iain Morris,

, News Editor, Light Reading
Subscribe and receive the latest news from the industry.
Join 62,000+ members. Yes it's completely free.
You May Also Like
---