Interview: Mark Gathen, Director of Video Strategy, Cox
Interview: Mark Gathen, Director of Video Strategy, Cox
Find out if TV Everywhere is going anywhere and why Cox won't just use Comcast's Xfinity to deliver online video content to subscribers Executives at Cox Communications Inc. are developing a TV Everywhere strategy for allowing subscribers to use its Cox.com portal to access content from dozens of cable networks, in addition to giving them tools to manage their DVRs or manage video-on-demand content.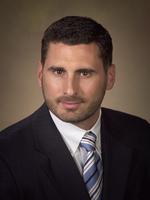 Indeed, cable companies have become fascinated with Internet portals as a way of providing consumers with a convenient way of managing their services and watching TV programs on their computers and, someday, maybe, portable Internet devices. Will it keep consumers from defecting to IPTV? Will it increase broadband sales? Will it matter at all?

Those questions are wide open. The one hallmark of many cable-provider TV Everywhere strategies so far seems to be that no one has figured it out yet.

But, hey, that's why we ask the questions, isn't it? And this interview between Light Reading Cable and Cox's director of video product strategy, Mark Gathen, is no different. In our chat, Gathen detailed his company's known plans for TV Everywhere. He also touches on a number of pressing cable issues and reveals that subscriber management is becoming a real differentiator for multi-platform providers like Cox.

Light Reading Cable: Does Cox have a strategy for TV Everywhere?

Mark Gathen: We absolutely do. We've been looking at the TV Everywhere product and solution -- the environment in general -- for over one year. We did participate with the NBCOlympics.com project, and we have developed the technology that enables us to authenticate and entitle subscribers to view [video] content if they subscribe to the linear [TV] counterpart.

Light Reading Cable: Have you looked at doing something broader, along the lines of Comcast Corp.'s Fancast Xfinity TV? (See Comcast to Expand 'Xfinity' to DSL Subs).

Mark Gathen: Of course, absolutely. Ultimately what we do want to do is move our product in the direction where customers will be able to have the opportunity to come to one place and have an aggregated experience with us so that they can one-stop shop -- they are able to be authenticated and entitled to view the content that is part of their linear package. But it would be bringing the content into the Cox.com environment -- so a one-stop destination.

Light Reading Cable: When might we see Cox offer broader package of dozens of networks?

Mark Gathen: We are at the very beginning of designing an approach for implementation. We have set our strategy, which is inclusive of a broader TV Everywhere–type solution, which encompasses the ability for customers to come to Cox.com to have that one stop, that destination, aggregated-content experience and also the ability for them to go to [the Website of a content provider], who will authenticate them there. Where those roads cross is unknown right now -- how we're able to get that content into the Cox.com environment. We're still working on implementation. And also as you can understand we have to work with our programming team and [Cox senior vice president of programming] Bob Wilson to get those rights as well. We're starting to talk to the networks and find out what they're doing. In putting all of those together it takes a little bit of time -- probably in the next month or two we'll have a better idea of timing for that.

Light Reading Cable: What vendors are you working with to authenticate subscribers?

Mark Gathen: We actually did that in-house. Cox is a little unique in that we have an identity management solution built and deployed and we have one billing system -- we use Convergys's ICOMS [software]. Because we have a one solution environment we're able to give every Cox subscriber an identity. Even if you're not a Cox High Speed Internet subscriber we'll give you a user name at Cox.com, so customers who are just video subscribers, they can come and get a user name which is tied to their billing system account and then become authenticated based on the level of subscription.

Light Reading Cable: What do you think of the idea of selling access to a dumb pipe, if Comcast were to take a brand like Xfinity national? Would you be open to the idea if it made sense to have one national brand of online cable programming? (See Boxee CEO: MSOs Should 'Go Over-the-Top'.)

Mark Gathen: I don't think so. Ultimately what we want to do is create a really valuable experience for our customer -- not just video. For example, customers do come to Cox to view broadband video that they're entitled to. But it's a more broad and inclusive experience for them. From that same page they'll be able to program their DVR [and] put that asset in their My Favorites folder in On Demand. It's not just providing video products. It's providing alternative access point for them -- an access path and enhancing it with something we're calling TV Tools, which enables them to have a better experience with the Cox brand and Cox product than they would if they went off and just watched the asset on a content provider's Website, or went off and watched it on another aggregator's Website where they cannot have that full experience. Ultimately that's our strategy -- to build an overall unique experience for them and provide more than just broadband video, but broadband video with TV Tools, and allow them to manage their content environment on the Cox.com Website.

Light Reading Cable: How about mobile video?

Mark Gathen: Our near-term objective is broadband access on the PC. The way we feel about it is as long as the content is authenticated and entitled, and protected with DRM [digital rights management software], the customer should be able to view that asset if the content provider and the MSO have a relationship to allow access to the content regardless of devices, whether it's a PC or mobile device.

Light Reading Cable: Do you expect to have a commercial TV Everywhere product deployed by the end of the year, or the end of the summer?

Mark Gathen: I think it's too early to tell. Content, design, build, implementation -- we're at the very starting line. It's almost like building a recipe. We're not quite sure what the end result will be yet, but we will in a month or so.

Light Reading Cable: Why aren't Cox and other operators being more aggressive with interactive advertising?

Mark Gathen: Cable has a lot of legacy set-tops that are deployed in customer homes. We have some legacy issues with older model set-tops, but we're also trying to get to a standard. Getting to that standard and getting EBIF out the door -- that's going to be happening very soon, and we're definitely going to be participating in that. I think once EBIF gets more leverage and gains more momentum, we'll see more interactive advertising opportunities. (See Cable Execs Defend Advanced Ad Efforts and Cable Breaks Out the ITV Drano .)

Light Reading Cable: What else are you working on?

Mark Gathen: We're deploying a new interactive program guide, called Trio, which is specifically built for HD television viewing -- a 16-by-9 guide. We'll be able to deploy a multi-room DVR with that guide. Also, as part of that package subscribers will have access to a 500-gig hard drive. That will be standard-- so more storage. That's pretty exciting for us, getting a new guide out the door that we built from scratch, and also providing the multi-room DVR solution and a larger hard drive. It's what customers are asking for. (See Cox Guides Tru2way Forward.)

— Steve Donohue, Special to Light Reading Cable


Subscribe and receive the latest news from the industry.
Join 62,000+ members. Yes it's completely free.
You May Also Like
---