EPIX Gains Traction With 'TV Everywhere' Model
EPIX Gains Traction With 'TV Everywhere' Model
Premium programmer still has some big deals to land, but its hybrid, broadband-enhanced distribution model has helped it score early on With upcoming launches with Charter Communications Inc. , Cox Communications Inc. , and Mediacom Communications Corp. , new premium network EPIX has culled some early traction with its multi-platform distribution strategy.

While longtime cable programmers such as HBO and ESPN have had to adapt to viewers watching more video on the Web with the rollout of broadband sites such as HBO GO and ESPN 360, EPIX debuted last fall as a hybrid network from its inception. Focusing much of its efforts on reaching young viewers that consume most of their video content on the Web, EPIX may be the first cable network to fully embrace a "TV Everywhere" distribution strategy.

Although EPIX distributes a 24-hour linear TV channel and a video-on-demand (VoD) channel to its MSO partners, the company is positioning its Website, which can stream titles in 720p format, as a primary outlet for watching movies in subscriber homes. EPIX CEO Mark Greenberg says his company can help its affiliates upsell high-speed Internet customers to faster (and more expensive) service levels.

"There's no reason [for subscribers] to go from 6 to 20 megabits," Greenberg says, noting that there's a general lack of applications that require some of the faster Internet speed tiers. "Watching movies online come through at a higher quality... now all of the sudden you have an opportunity from the MSO's perspective, or from [Verizon Communications Inc. (NYSE: VZ)] FiOS's perspective, to create better bandwidth speeds and monetize [them]," Greenberg says.

Mulling multiple models
EPIX, which is backed by Viacom Inc. (NYSE: VIA), Metro-Goldwyn-Mayer Inc. , and Lions Gate Entertainment Corp. (NYSE/Toronto: LGF), is also exploring broadband-only distribution models with affiliates, Greenberg told Light Reading Cable during an interview at the company's headquarters at the Viacom building in Times Square.

That's a radically different approach from HBO and Showtime Networks Inc. To access HBO programming from HBO GO or Showtime, or to view HBO content on Comcast Corp. (Nasdaq: CMCSA, CMCSK)'s still PC-centric Fancast Xfinity TV service, customers still must pay monthly subscription fees for the linear channels. (See Verizon Gets First Taste of 'HBO GO' Portal and Comcast to Expand 'Xfinity' to DSL Subs.)

Verizon charges FiOS TV subscribers $10 monthly to access the EPIX standard-definition or high-definition channel, its VoD content, and the full-length movies available for streaming at EpixHD.com.

Greenberg says EPIX affiliates are looking at a wide range of distribution models, including selling Epix HD à la carte, bundling it at no additional charge to customers who take an MSO's triple-play service package, or offering access to movies on EpixHD.com alone, which he expects would cost subscribers about $5 monthly.

"I think you'll see different distributors will have different packaging and pricing schemes," Greenberg says, adding that some are looking to sell the Web-centric version of EPIX to their broadband power users.

Verizon was the first EPIX affiliate, launching it on Oct. 30, 2009. Cox and Mediacom plan to launch EPIX this month, while Charter is scheduled to begin offering it in May. (See Cox to Carry EPIX , Charter to Offer Epix, and Mediacom Adds EPIX.)

That still leaves lots of big game to chase. Epix has yet to sign carriage deals with several major cable and satellite TV distributors, including Comcast Corp. (Nasdaq: CMCSA, CMCSK), Time Warner Cable Inc. (NYSE: TWC), DirecTV Group Inc. (NYSE: DTV), and Dish Network LLC (Nasdaq: DISH).

Encoding six-pack
In order to be able to deliver hundreds, and eventually thousands of movies to Web surfers and mobile video users with varying levels of Internet speeds, EPIX is investing heavily in encoding, building a library that's filled with six different versions of its available movie titles.

EPIX also built its own video player, which is based on Adobe Systems Inc. (Nasdaq: ADBE) Flash technology, and delivers movies in levels of quality ranging from 3 Mbit/s (for 720p HD) to 500 Kbps.

The player also adapts and adjusts the quality of the source video, which is located on Akamai Technologies Inc. (Nasdaq: AKAM)'s content delivery network, to the speed of the customer's broadband connection, making such measurements every ten to 12 seconds.

EPIX chief digital officer Emil Rensing says the programmer has focused on an adjustable bit-rate delivery in order to keep viewers watching its videos without any interruptions.

"In our initial research, we learned exactly how important it was to keep that viewer experience going. They were less concerned about the quality -- they were more concerned about keeping that movie playing," Rensing adds.

Early research indicates that EPIX users are consuming movies on all three platforms -- its linear channel, VoD content, and its broadband site, Rensing says. Not surprisingly, older viewers have migrated toward its linear channel, while most of the traffic growth on its broadband site has come from the younger set.

One of the biggest challenges cable networks and MSOs face in building TV Everywhere sites is authenticating which subscribers should get access to the Web video content. Several cable vendors are offering authentication services, including Brightcove Inc. , ExtendMedia Inc. , Synacor Inc. , and thePlatform Inc. , but EPIX developed its in-house, Rensing says. (See Brightcove Tunes Up for 'TV Everywhere' Pilots and thePlatform Plugs In 'TV Everywhere'.)

"Every cable operator has different standards that they use. A couple have been working with an integrator like Synacor. We're the only ones that have revenue-bearing deals in this space, so we gotta get it done. We can't really sit around and wait for industry standards to evolve, so we really are tackling it [authentication] on a case-by-case basis, depending upon what those providers want to see," Rensing says.

It took about two weeks to build an authentication system that allowed Verizon's FiOS TV subscribers to get access to EPIX HD from any US-based ISP, Rensing says. The system relies on affiliates and EPIX exchanging an "authentication token" for each subscriber that attempts to access movies on the site. This determines whether the subscriber should get access to the content.

Socializing the experience
A key marketing strategy EpixHD.com is relying on to boost its subscriber count is its "Screening Room," which allows each authenticated subscriber to invite up to four friends to watch a movie with them from any other US home connected to any ISP, including those operated by MSOs that don't carry EPIX.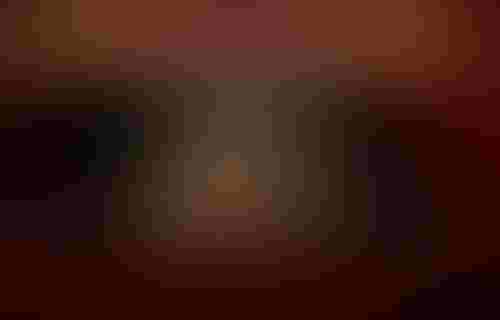 Greenberg compared the screening room to how a cable subscriber could invite a friend to his home to watch a movie or a fight. "A friend comes to your house to watch HBO. You don't kick them out because they don't have it. We're doing the same thing for a younger demographic," Greenberg says.

Viewers watching a movie on the Screening Room page can't view the movie in full-screen mode, however. A chat window next to the video player allows subscribers and their friends to comment on various scenes. The goal is to drive usage for EPIX, and market the channel to new customers, Greenberg says.

"We're monetizing. We're creating value. We're building the brand. We're creating promotion. In addition to that we're collecting a marketing opportunity to go back and find a way to bring that viewer on," Greenberg says. "No one is marketing like that."

— Steve Donohue, Special to <ahref="http://www.lightreading.com/lr-cable/">Light Reading Cable
Subscribe and receive the latest news from the industry.
Join 62,000+ members. Yes it's completely free.
You May Also Like
---