One of the top executives at Meta (formerly Facebook) this week outlined exactly what the global mobile 5G industry will need to do to support the concept of the "metaverse."
That's important considering a growing number of companies in the mobile industry – from SK Telecom to Verizon to Qualcomm – are pinning hopes of future growth on the rise of the metaverse.
However, in many ways, the news for the mobile industry is not good. That's because some of the early requirements for the metaverse sit in areas where 5G has historically struggled, both in terms of technological capabilities and business approaches.
Whether the metaverse will change things remains to be seen.
Meta again setting the tone
A blog post this week by Meta's Dan Rabinovitsj is noteworthy for a number of reasons. First, Rabinovitsj heads up the "connectivity" efforts of Meta, which is the new corporate name that Facebook deployed late last year. Amid a collapse in its share price, Facebook is hoping that a shift toward the metaverse will revive its fortunes. It also comes as little surprise given Facebook's early embrace of virtual reality technologies like the Oculus headset.
For his part, Rabinovitsj has long worked to flesh out Facebook's networking strategy. In the company's early days, that involved expanding inexpensive Internet services across the globe to increase the number of people using Facebook's social media services. That, of course, helped to generate more advertising revenues for the company, as the number of eyeballs on its site increased.
More recently, Facebook has been driving the Telecom Infra Project (TIP), in part to help push the software and virtualization technologies that Facebook pioneered in its own data centers for the telecom industry.
Now, though, Rabinovitsj is following Facebook's pivot toward the metaverse. In conjunction with the MWC trade show this week, he outlined some of the technologies that Facebook/Meta wants the global mobile networking industry to implement to support the company's view of the metaverse.
Specifically, he called for reductions in network latency, symmetrical bandwidth and a "common framework" that would support the sharing of networking metrics among various vendors, providers and network elements.
All three of these areas are undoubtedly going to be difficult for the mobile 5G industry to implement.
Network latency
As Rabinovitsj explained, latency is the time it takes for a request to travel between a user and a remote computer. The primary way to improve latency is to physically locate cloud computing resources nearer to where users are, dubbed edge computing.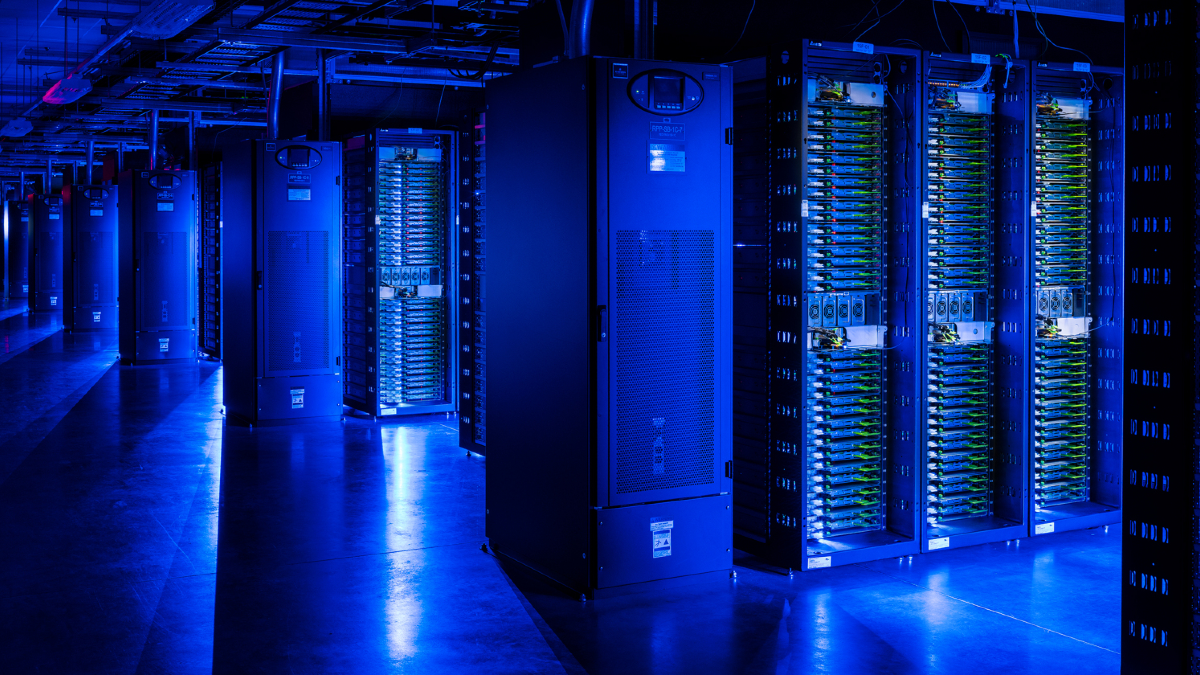 "We envision a future where remote rendering over edge cloud, or some form of hybrid between local and remote rendering, plays a greater role in the years to come," he wrote. "And enabling remote rendering will require both fixed and mobile networks to be rearchitected to create compute resources at a continuum of distances to end users."
Mobile network operators are well aware of this situation. Prior to the COVID-19 pandemic, many had been hinting at making major investments in the development of edge computing services all over the globe. But the massive traffic spikes early on in the pandemic – when millions of people were working and schooling from home – redirected those investments into core networking services.
Now, mobile network operators are watching Microsoft, Google and Amazon invest in edge computing in a way that will likely relegate operators to the sidelines. Just as network operators withdrew from the media and content industry, and the data center market before that, so too will they likely cede most, if not all, of the edge computing marketplace to content delivery network operators like Akamai and cloud computing providers like Amazon.
Symmetrical bandwidth
Another big metaverse item on Meta's networking checklist is symmetrical broadband speeds. After all, it wouldn't be much of an immersive experience if users couldn't quickly upload all their own content while concurrently downloading the content of others.
What's noteworthy, though, is that the US 5G industry specifically lobbied against symmetrical Internet requirements during negotiations over federal broadband stimulus spending. Indeed, executives from the Wireless Infrastructure Association made the topic a central part of their push in Washington, DC.
The reason is no secret: Mobile networks don't have as much capacity as wired networks, and as a result 5G providers generally devote the vast majority of their finite network capacity to download connections instead of upload connections.
Although the capabilities of 5G will continue to improve every year, it's reasonable to assume that mobile networks will continue to struggle to support speedy, metaverse-capable upload connections for the foreseeable future.
A 'common framework'
But it's Rabinovitsj's final metaverse requirement – for a "common framework" that would support data sharing – that potentially poses the most difficult hurdle for mobile network operators.
"In today's networks, the protocols and algorithms operating at the application layer – such as adaptive bit rate control loops for streaming video – do not have access to metrics on link quality and congestion from the physical layer," Rabinovitsj wrote. "Similarly, protocols to optimize traffic congestion run mostly independent of one another, with some handled by content providers and others by network operators. We believe there's an opportunity to realize significant gains by moving past this kind of siloed optimization and toward open interfaces for sharing metrics between OSI layers as well as network domains."
The idea of mobile network operators sharing their core networking interfaces is a compelling one. And it's something that the industry has been working on for more than a decade – with virtually nothing to show for it.
In 2012, the GSMA acquired the Wholesale Application Community (WAC) and used it to introduce the OneAPI Exchange. The goal was to allow network operators to create a set of standardized, web-friendly application programming interfaces (API) for developers.
However, it turned out that such information is difficult for mobile network operators to expose – and it's even more difficult for them to share it in a way that is easy for developers to use.
Why else would Twilio be valued at $34 billion today? After all, "Twilio is a ten-year-old company with basically no physical assets, and it has managed to take the traditional telco services and make them programmable," explained Erlend Prestgard, a former Telenor executive who's trying to build a similar service.
Indeed, aside from the basics like text messaging and voice calling, operators are notoriously bad at creating open, interoperable interfaces. Take, for example, Rich Communications Services (RCS), a GSMA effort that in part hoped to open text messaging services to business customers. The big operators in the US promised in 2019 to launch RCS services, but their alliance fell apart just two years later. Today, more than a decade after the first RCS specifications hit the market, the technology is still mostly absent in the US.
In conclusion
It's clear that Facebook, now Meta, is hoping to lead the world's move into the metaverse. After all, if the movie Ready Player One is any indication, the metaverse will ultimately develop into a necessary diversion from the pain and suffering of real life.
It's also clear why the 5G industry is so interested in the metaverse. After all, fixed wireless access (FWA) is so far the only real new service to arise from the introduction of 5G in the US – and the economics of FWA are questionable at best. That's why the metaverse today is sort of like the pot of gold at the end of the 5G rainbow.
But to really support the metaverse, the 5G industry will need to move a lot faster than it has in the past. And, if history is any indication, that probably won't happen.
Related posts:

— Mike Dano, Editorial Director, 5G & Mobile Strategies, Light Reading | @mikeddano