Telecom suits up for predicted edge-computing boom
A wide range of players in the telecom industry – from wireless network operators to cell tower owners to cloud computing providers – are preparing for an edge computing future. But it's still not clear exactly when demand for such services might pick up.
Nonetheless, analysts are bullish about the technology.
"Edge computing has started to go more mainstream to serve a diverse set of workloads across verticals and is no longer limited to certain industrial scenarios. It is in fact a key enabler for fast-growing emerging technologies such as AI/ML [artificial intelligence/machine learning] and future concepts such as the metaverse that rely on immersive AR/VR [augmented reality/virtual reality]-based experiences," wrote Kerem Arsal and Andreas Olah, two analysts with research and consulting firm Omdia, in a recent report. Omdia and Light Reading are both owned by Informa.
Indeed, Omdia predicts the global market for enterprise edge services to reach $116 billion this year, growing to $245 billion by 2027.
"At the same time, there is still a lot of confusion in the market because no standard definition of the edge has been established, and players from different angles (e.g., hyperscalers, telcos, ICT [information and computer technology] vendors) are battling for dominance and ownership of the edge," Arsal and Olah warned.
Getting ready
Plenty of companies are preparing for the predicted rise in demand. For example, cell tower giant American Tower recently announced a partnership with Qualcomm to deploy computing resources at the base of its towers. The companies said they would start in Denver.
"I think you're seeing a collective recognition that ultimately this is going to be an infrastructure that's going to be needed because it's going to have to solve for the ultra-low latency sensitive use cases of the future," explained Adam Smith, SVP of Investor Relations at American Tower, during a recent investor event, according to a Seeking Alpha transcript. "And I think maybe the core data centers today can facilitate at the wireless edge 100-millisecond round trip times, but the use cases of the future might require 5, 10, 15."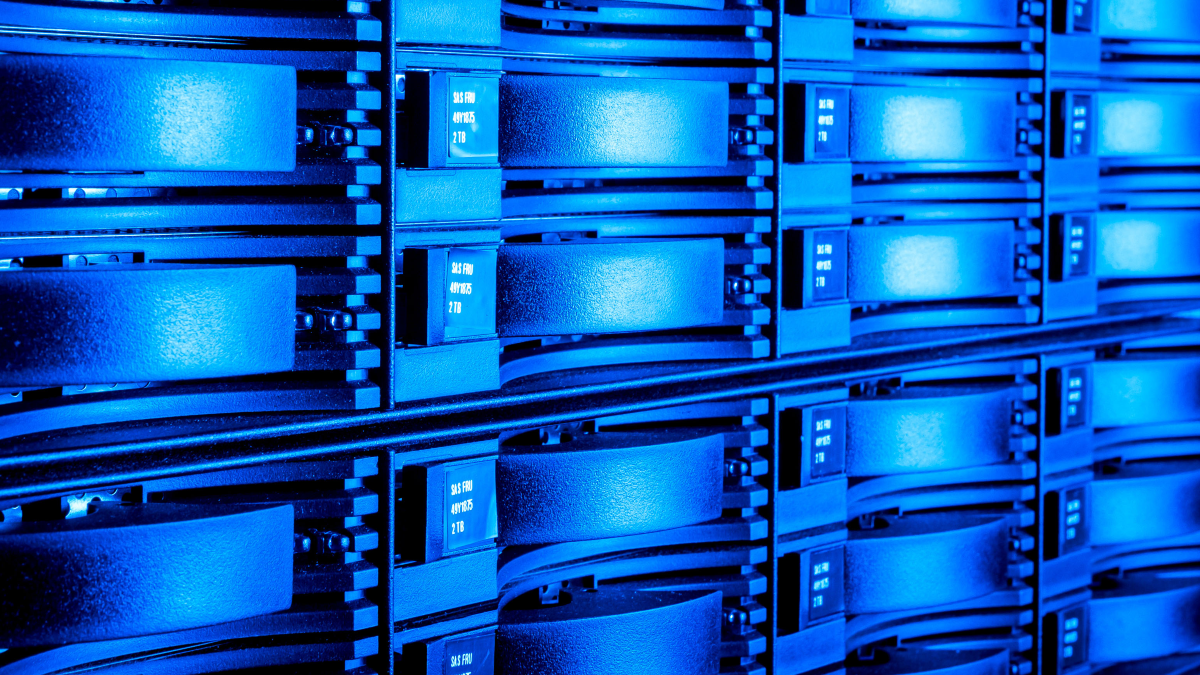 Smith explained that American Tower's 2021 acquisition of data center company CoreSite for $10.1 billion will give the company a "seat at the table" when it comes to edge computing demand.
Executives from other cell tower companies feel the same way.
"Do we need to push further into every market so that we have small places to store and compute data? I think the answer is yes. I think we need to as an industry," said Dan Schlanger, the CFO of cell tower owner Crown Castle, at another investor event transcribed by Seeking Alpha.
Schlanger said Crown Castle's investment into edge computing startup Vapor IO is part of his company's positioning. But he warned: "We still haven't figured all of it out yet."
Cell tower companies aren't the only ones mobilizing for edge computing. For example, just this week London's BT Group said it would test mobile edge computing services in the UK through a new deal with Amazon Web Services (AWS).
Multi-player market
"Those infrastructure players who step up to the plate early to help with this edge enablement process will be best positioned to capture more cloud revenue," argued analyst Jennifer Fritzsche of Greenhill & Company. She said that tower companies would be wise to look for more potential customers beyond cash-strapped network operators.
Omdia's Arsal and Olah noted that besides tower companies and network operators, hyperscale cloud computing companies and data center operators are also chasing the edge computing opportunity. And each sector has a unique view of the market.
"That edge carries a slightly different meaning for each layer of the digital economy value chain should not confound the intuitive agreement in the industry that computing will get closer to the end users, networks will change to adapt to and enable this shift, and relevant use cases will emerge to capture the opportunities," Arsal and Olah wrote.
A big question, though, is how players might cash in on the edge computing opportunity. And, according to the Omdia analysts, the GSMA's new Open Gateway initiative could be one solution. The effort promises to open Application Programming Interfaces (APIs) into network operations, thereby providing enterprise app developers with critical information like network latency.
"The idea of network exposure is the right one," the Omdia analysts wrote. "Especially in the context of edge, where various connectivity parameters will be critical to the performance of applications, having easy-to-use, standardized APIs will be necessary to create a vibrant ecosystem of developers. Equally importantly, it can enable 'killer' use cases, which the industry is currently struggling to find."
Related posts:

— Mike Dano, Editorial Director, 5G & Mobile Strategies, Light Reading | @mikeddano
EDUCATIONAL RESOURCES

PARTNER PERSPECTIVES
- content from our sponsors