Verizon Takes a Big Step Towards a Smarter, Simpler Edge
Verizon Takes a Big Step Towards a Smarter, Simpler Edge
The network operator is using Cisco and Juniper boxes, but will decouple the control planes to bring business and consumer services into one edge device. Verizon's first crack at a simplified network edge box, making scaling more efficient and service delivery faster, still relies heavily on technology from its two major router vendors, Cisco and Juniper. However, the move gets needed changes into the network faster and in a practical way, says a Verizon executive. (See Verizon Taps Cisco, Juniper for Intelligent Edge.)
The multi-service edge approach, announced today and being rolled out across Verizon Communications Inc. (NYSE: VZ)'s network currently, will replace the thousands of individual service routers with what is essentially a vendor-specific version of a white box, namely Cisco Systems Inc. (Nasdaq: CSCO) and Juniper Networks Inc. (NYSE: JNPR) routers that still run on their custom ASICs, and still support only their software. The big change is a decoupled control plane that was moved to general compute servers, to let Verizon serve a broader range of both consumer and enterprise services from one platform, for better scaling and efficiency.
Figure 1: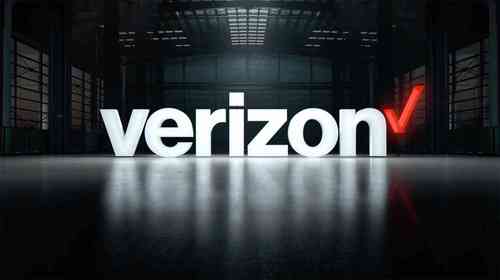 This first step toward disaggregation at the edge will allow Verizon to scale its hardware and software separately, and that has significant benefits, says Michael Altland, director, Network Infrastructure Planning, at Verizon. Other steps, including a more open approach at the edge will follow, he adds.
"One of the first things that you typically run into in a service provider network from a scale standpoint is that you hit a threshold where you either can't scale from software standpoint or you can't scale from a hardware standpoint, but whichever one you hit, the other one has plenty of room to grow," Altland says in an interview. "By decoupling the two, it allows us to scale each one separately."
The other major advantage is that this disaggregation means spinning up new services doesn't require deploying separate new routers and software and going through lengthy testing, certification and deployment processes, he adds.
"In the future, I can now spin up a router within that complex that is already out there and I can offer the service, I won't say overnight, but literally in terms of days and weeks instead of months and years," Altland says.
The approach Verizon is taking is one of a few different approaches that network operators are taking, says Sumeet Arora, senior vice president of engineering, Service Provider Business at Cisco.
"What Verizon has done is quite a smart approach, they have not just looked at this from device and network router standpoint but from a network architecture perspective, and they have simplified and made consistent their approach to the entire network," he comments in an interview. That means Verizon can deploy multiple extensions of the control plane on a single router, so they can have what looks like multiple routers within a single physical chassis.
Other operators are trying to make changes within the router, instead of taking the control plane out of the router or moving immediately to a multi-vendor approach for software and hardware, he says.
"I don't know that they are as far along as Verizon is," Arora says.
Want to learn more about the impact of intent-based networking on NFV orchestration? Join us in Austin at the fifth-annual Big Communications Event May 14-16. Learn from hundreds of speakers and network with thousands of industry thought leaders. There's still time to register and communications service providers get in free! In Juniper's case, Verizon is pioneering the deployment of technology it announced in 2017, Junos Node Slicing, which lets network operators to run multiple instances on the same router, says Donyel Jones-Williams, director of product marketing at Juniper in an interview. "We partition the actual hardware into distinct management, control and data planes," he says. "We are disaggregating our software onto X86 machines and scaling out that infrastructure into many node slices." Just separating hardware and software from a single vendor had its challenges, Altland notes, which is why Verizon has been working with the two vendors for almost the last two years on this. "In today's model, if you think of a Cisco or Juniper router, they control everything, in terms of the hardware that goes into that, the software that they run," he says. "Now I'm bringing my own compute resources to the table saying I want to run it on this server, using these specs and I want to have it operate similarly to what it does on your own purpose-built machine, it was a lot of development back and forth on how do you really carve up a router today?" Juniper's Jones-Williams agreed that this was the technical challenge to be overcome, particularly in making sure that the same resiliency and high availability was possible after disaggregation as existed before. The first next step for Verizon is getting this deployed across its network, Altland says. Today, it is active "in a few key places," but that changes going forward. "And then the next technical step would be to take it to a point where you can break apart the software from the hardware, so it becomes more a mix and match approach instead of tying it to one vendor," he comments. Both vendors say they are ready or getting ready, for those days, shifting the value of their work to the software side. — Carol Wilson, Editor-at-Large, Light Reading
Subscribe and receive the latest news from the industry.
Join 62,000+ members. Yes it's completely free.
You May Also Like
---