T-Mobile Expects LTE-U to Feature Listen-Before-Talk
T-Mobile Expects LTE-U to Feature Listen-Before-Talk
Operators aren't required to implement the good neighbor protocol for LTE-U to coexist with WiFi, but a T-Mobile exec expects it to be built into the design anyway.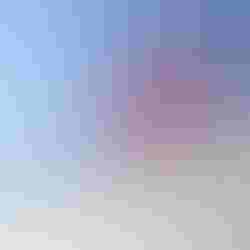 CHICAGO -- INTX -- Concerns regarding LTE-Unlicensed being "rude" and hijacking the WiFi bands it's running on still persist, but one of its biggest proponents, T-Mobile, is prepared to play nice -- even if not forced to.
LTE-Unlicensed, or Licensed-Assisted Access (LAA), is the use of LTE in 5GHz unlicensed spectrum bands to give a speed boost for apps like video streaming. It's controversial because, by its nature, LTE-U has the potential to overtake the 5GHz band it's operating in, degrading or even cutting off service to the WiFi devices that have happily occupied that frequency for years. (See Jury Still Out on LTE-Unlicensed and Why Some Operators Think LTE-U Is Rude.)
In Europe, it is mandated that LTE-U include a listen-before-talk (LBT) protocol from the 3rd Generation Partnership Project (3GPP) 's LTE Release 13, which necessitates a change to the physical layer of LTE so it can coexist harmoniously with WiFi. This isn't required in the US, South Korea, China or India, so operators are free to begin LTE-U deployments earlier using Release 10, 11 or 12 protocols. That said, T-Mobile US Inc. National Director Tony Silveira said he expects LBT to be built into the design process in the US as well. (See Qualcomm Brings LTE-U to Small Cells .)
"We're very big proponents of unlicensed and have worked well with everyone and want to continue that," Silveira said this week at INTX. "Anything we do is under good neighbor policy. LBT is not required here, but pretty much most people believe it will be part of the design process."
Silveira was responding to concerns Evan Coch, head of strategy and development, wireless, at Comcast Corp. (Nasdaq: CMCSA, CMCSK) raised about preserving the ability to use unlicensed spectrum for WiFi. Comcast now has 8.6 million WiFi hotspots deployed, up from only 1 million at this time last year, so it's clearly interested in protecting its investment. Coch said that many of its customers are reliant on it for communications in their home, and he's "looking forward to hearing some answers" on how it will evolve. (See Comcast Weighs WiFi Plans.)
The Federal Communications Commission (FCC) is also looking for answers around LTE-U and its Office of Engineering and Technology has put out a public notice outlining concerns around LTE-U and requesting comments on the matter. The formal comment period ends on June 11, and it's expected to suggest rules and regulations shortly thereafter.
Want to know more about LTE-U? This will be just one of the many topics covered at Light Reading's second Big Telecom Event on June 9-10 in Chicago. Get yourself registered today or get left behind!
Both the FCC's concerns and T-Mobile's enthusiasm are nothing new. T-Mobile has been promising for awhile now that it will be a good neighbor, and companies like Comcast, Boingo Wireless Inc. , the Wi-Fi Alliance and others have been saying, "That's great, but we're not sure we believe you" (paraphrasing, here). While early tests and lab trials from Qualcomm Inc. (Nasdaq: QCOM), Ericsson AB (Nasdaq: ERIC) and others have shown the two can coexist, a lot of companies still have concerns about how that will play out in real-world scenarios. (See NTT DoCoMo, Huawei Prove LTE-U Works and T-Mobile Assembles LTE-Unlicensed Team.)
Whether or not everyone will play nice in the US without the FCC forcing their hand will be determined soon enough. The 3GPP's Release 13 with LBT is still under standardization, but both T-Mobile and Verizon Wireless are keen to begin deploying the technology in small cells in early 2016. (See Ericsson Preps LTE-U for Verizon, T-Mob & SK Telecom.)
— Sarah Thomas,

, Editorial Operations Director, Light Reading
Subscribe and receive the latest news from the industry.
Join 62,000+ members. Yes it's completely free.
You May Also Like
---