Huawei Preaches an 'Open' Gospel
Huawei Preaches an 'Open' Gospel
'We're committed to open source, ok?'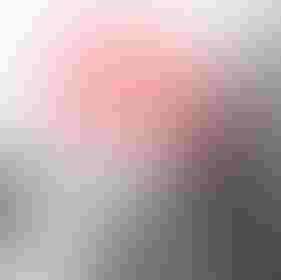 Huawei is nothing if not determined to prove to the communications industry that it, as much as any other vendor out there, is committed to developing and delivering technology based on open source projects.
Its latest bang on the open source drum came this week when Huawei Technologies Co. Ltd. announced a series of NFV Open Labs, in China, Germany and the US, that, the vendor says, will "help ensure that NFV solutions and carrier grade infrastructure are compatible with emerging NFV standards" and with the output of the Open Platform for NFV Project Inc. (OPNFV). (See Huawei Launches Global NFV Open Lab.)
Huawei wants to be what it calls an "active partner" in the collaborative processes that will enable the integration of NFV, SDN and cloud technologies through "testing, technical showcases and certifications."
The vendor is throwing itself into every industry group and project that could help prove its "open" credentials. It is a member of the ETSI NFV Industry Specification Group (ISG), along with many other vendors, is a gold member of the OpenStack open source projects, and was one of the initial 17 platinum members of the OPNFV project, which is looking to develop practical use cases and functional code for NFV. (See OPNFV Does Telecom/Open Source 'Mind Meld' and Open NFV Group Uncloaks Its Platform Plan.)
Huawei says its NFV Open Labs will provide "integration and innovation lab services for global operators and partners" based on OPNFV specifications, and that these services will include "integration and verification, interoperable operational testing and certifications."
For more NFV-related coverage and insights, check out our dedicated NFV content channel here on Light Reading. The company is also keen to point out that its product line is further evidence of its "open" credentials. At the recent SDN & OpenFlow World Congress, Huawei's director of Integrated Solutions, Libin Dai, told Light Reading that the company is "committed to being open," noting that the latest version of its FusionSphere cloud operating system (version 5.0) for data center operators is "completely compatible with OpenStack," and has more than 200 partners that are helping to create a growing set of applications that can be used with that operating system. He noted also that Huawei has an SDN controller based on the OpenDaylight Hydrogen specifications and that it's now working on one based on the Helium specifications. (See OpenDaylight Unveils Open-Source SDN Controller, OpenDaylight Releases Major 'Helium' Upgrade and Huawei Launches OpenDaylight Lab in Shenzhen.) In the future, said Dai, Huawei is aiming to develop a controller that will be applicable to both the data center and wide area IP networks. The ultimate test of Huawei's openness, as the Huawei executive noted, is acceptance from operators that are committed to deploying only systems that are open and enable them to build interchangeable multi-vendor networks. He says Huawei has been pitching for business at Telefónica SA (NYSE: TEF), which is creating shortlists for various parts of its Unica SDN and NFV project: A real test of Huawei's openness will be whether the vendor can meet Telefónica's technical requirements, noted Dai. (See Telefónica Unveils Aggressive NFV Plans.) Huawei is as well placed as any vendor to play a role in the Spanish operator's next-generation network, as it has been closely involved in Telefónica's Unica development plans. (See Huawei & Telefonica Jointly Accomplished the PoC Testing for the UNICA Infrastructure.) — Ray Le Maistre,

, Editor-in-Chief, Light Reading
Subscribe and receive the latest news from the industry.
Join 62,000+ members. Yes it's completely free.
You May Also Like
---