There's a lot of buzz in telecom right now regarding "social" and "social"; social network analysis (SNA) versus social media. Both concepts are very important for customer experience management (CEM), but are obviously homophones, which can be confusing.

First, let's discuss SNA. SNA is becoming more popular among operators (especially those in wireless) to predict churn more accurately and cross-sell and up-sell to customers. Using algorithms and business intelligence (BI) from call and data logs, this model helps identify "influencers" in social circles or networks. The intended result is to retain customers while providing more optimized viral marketing.

A few of the players for SNA for telecom are SAS, Sybase and KXEN, and IBM. Carlos Andre Reis Pinheiro recently wrote a book about SNA that gives case studies of how SAS helped clients, such as Brasil Telecom, achieve results.

Though not a chosen track for TM Forum Management World in Dublin this year, I noticed that toting Pinheiro's book with me (see pic below) definitely garnered glances and caused some to say, "Oh, let me see that…"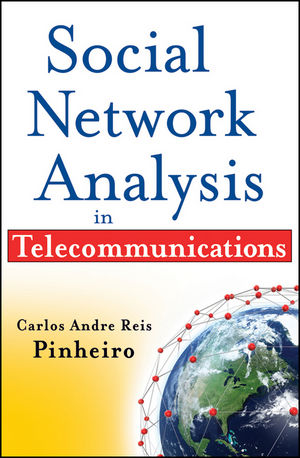 The other half of our telecom homophone is social media. I've noticed that most vendors have this as part of their customer care slide presentation. This is a good thing, considering that Twitter recently reached 200 million users and well, we all know about the success Facebook has seen.

But what telecom vendors must keep in mind are the powerful social media analytic vendors that currently exist. And though their experience is mostly with retail and other verticals, they are slowly making their way into the telecom space (and in some cases with powerful partnerships). It remains to be seen whether they will be able to understand the complexities of carriers the way long-standing telecom vendors can.

So when you hear the words "social" or "social analytics," don't assume you know which social the person is referring to. Be sure to ask, because you know what happens when you assume…

— Sarah Wallace, Staff Analyst, Heavy Reading