Most cities don't have the economic or population pull that New York enjoys, which is why the Big Apple is uncommonly well positioned to break the rules of broadband deployment and create a new model for telecom networking services. New York is big, which makes it attractive for investment, but its government officials are also smart, knowing what assets they exclusively can bring to the table in partnerships with the private sector and what the city might expect in return.
With that in mind, the city of New York has released a new Request for Information seeking technical and operational input from industry sources. The city wants to know what types of strategies for public/private cooperation it should consider in an effort to deliver "universal gigabit-class broadband" throughout the five boroughs. And among the local government's stated goals, it wants to develop "a citywide implementation plan that leverages the best of public and private sources to expand broadband availability and affordability, and to maximize the benefits of competition."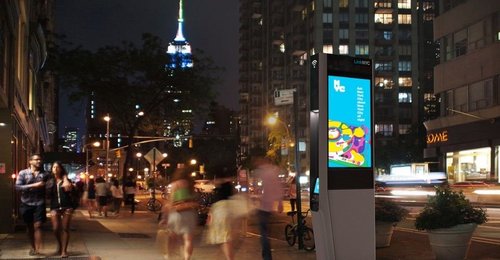 New York's technology department doesn't know what the right model for deployment should be, but officials firmly believe any implementation plan can only succeed as a collaborative effort. The RFI is aimed at Internet service providers, investors, contractors, equipment vendors and more.
"I think when we started with this administration looking at some of the legacy initiatives, they were discrete projects," says Joshua Breitbart, special advisor for broadband in the Office of the NYC Mayor. "We were looking at how we have a responsibility to make sure people in the schools are connected. We've got initiatives to make sure if they go to the library they have connectivity there. We've got some projects in public space. Now we're starting to think about public housing. And pretty soon you're like, okay, that's a whole ecosystem."
And he adds, "So what that means is that you really do have to have a picture of where you want to end up ... This is bigger than any one entity can connect in the city."
New York isn't looking for a private sector handout. There's a capital budget in place for broadband development, and the city is ready to commit "assets and resources across agencies, including but not limited to City streets, rooftops, street poles and organizational resources" to the effort.
What New York is looking for in exchange is ideas; creative ways to expand connectivity that benefit both industry and public interests.
Also in the RFI stipulations? The city is seeking solutions that help it meet a goal to create 100,000 quality jobs for its residents over the next decade and spend at least 30% of government contract funds with minority- and women-owned business by 2021.
The NYC RFI notably arrives amid significant historical and current tension between US cities and telco service providers. New York itself is fighting multiple legal battles against incumbent operators, but more broadly cities around the country are fighting the telecom industry over service availability and affordability as well as the bureaucratic processes of installing telecom equipment on public property. Not all relationships are bad, but they are all complicated by tensions over resources and service expectations. (See Broadband Fee Fight Gets Messy at the FCC.)
In a positive example of public/private cooperation, New York City now regularly points to the success of its LinkNYC project, which has replaced old phone booths with new kiosks that provide free WiFi and other services. The project works in part because it relies on a telecom franchise model that already existed for the phone booths, but also because the new arrangement, which extends across the entire city, combines much-needed scale for commercial partners, which use volume to drive efficiency, with opportunities for revenue through kiosk advertising on all sides. The private sector partners make money out of the pact, and the city brings in income to help pay for its capital investments.
New York would like more deployment deals to work like the LinkNYC project.
---
Want to learn more about the challenges and opportunities for telecom in smart cities? Check out all of our Smart Cities coverage here on Light Reading.
---
The new broadband ambitions cited by New York City also come during a time of major technology upheaval in the telecom sector. Virtualization, distributed networking and automation are all taking hold in different ways across the spectrum of equipment and service provider companies. And Al Jenkins, co-chairman of the Wireless Broadband Alliance (WBA) and veteran of the NYC Department of Information Technology and Telecommunications, points out that every entity involved in broadband deployments has a different strategy for making these new technology advancements work, and work profitably.
"The city is constantly looking at the ecosystem that is evolving as well as trying to understand how they [the city] might be able to architect their strategy going forward with this kind of ecosystem already in play," Jenkins says.
New York is also trying to account for and still leverage a hodgepodge of legacy telecom infrastructure already in place throughout the region.
"We have a lot of legacy WiFi in the city already," says Jenkins by way of example, pointing out that the city could try to federate those services, but that anyone trying to do that would first have to "understand the underlying inventory of where your WiFi networks are already operating." That in itself is a task.
To add yet one more layer of complexity to the situation, New York itself isn't standing still on the technology front even as it works to create a long-term roadmap for connectivity. Matthew Washington, Manhattan Deputy Borough President, announced at the WBA's recent Wireless Global Congress event that Manhattan has purchased two of its own LoRa IoT gateways. Those gateways could give the city some control over how new IoT services are developed and delivered, as well as possible revenue from devices connecting to the resulting LoRaWAN network. (See also Senet Virtualizes Worldwide IoT Network and Comcast Accelerates Into 15 IoT Markets.)
Again, however, no one technology initiative is going be enough to give New York City the connected future it wants. The city has to look across all of its assets, existing projects, funding options and commercial partnership opportunities if it wants to advance its vision for broad, equitable connectivity. It needs a way to do "city-scale planning," as New York's Breitbart describes it, for network deployments.
Ironically, that scale is exactly what the telecom industry is searching for too. Perhaps the city and the private sector can deliver scale for each other.
— Mari Silbey, Senior Editor, Cable/Video, Light Reading