The eSIM spells trouble for operators
Having a physical SIM now that credit cards and plane tickets can live happily in your phone's circuits may seem either charmingly anachronistic or annoyingly inflexible, depending on how long it's been since you last changed operators. And although an alternative has existed for years in the form of an embedded SIM (eSIM), which is programmable and does not need to be swapped to move between carriers, its use has so far been minimal. But Apple's decision to remove the physical SIM slot from iPhone 14 models sold in the US could change that. And while this could help operators approach potential new customers, it will also expose them to more competition.
Although the first smartphones with eSIMs were released in 2017 by Google, few customers are aware of the technology. Dario Talmesio, research director at Omdia (a Light Reading sister company) told Light Reading via email that "at the end of 2022, 32.2% of the installed base of smartphones support eSIM. However, we know that eSIM is, in fact, rarely used by customers since these phones support both eSIM and traditional SIM slots, and most customers are even unaware of the eSIM capability in their phones. We estimate that fewer than 1% of these phones used eSIM."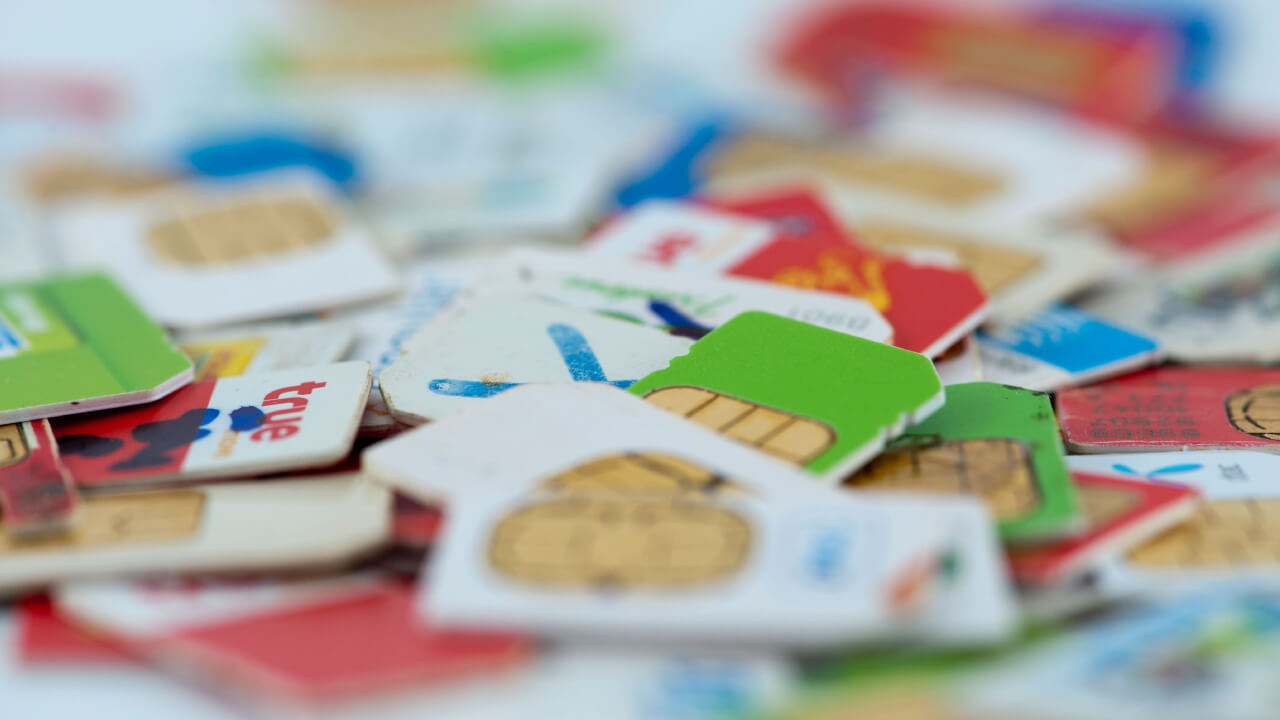 It does not seem to be for lack of support by telcos. Most recently, Enisa, the European Union Agency for Cybersecurity, noted that "at least 232 mobile service providers [have] launched eSIM services across nearly all European countries and in a total of 82 countries worldwide." Yet Aaron West, a senior analyst at Omdia, writes that operators still offer a physical SIM as the default option (subscription required), with hurdles such as physical visits or eSIM codes sent by letters further preventing broader adoption.
Apple's motives
For handset makers, doing away with the conventional SIM increases the space they can use for other purposes. This may be why Apple has decided to force US operators' hand by offering the iPhone 14 with just the eSIM. According to Talmesio, Apple will replicate the move elsewhere, with European and developed Asian markets expected to follow in 2024.
For the average consumer, eSIMs can make it easier to switch networks and thus shop around for the best deal, while avoiding costly roaming charges without the hassle of swapping SIMs and numbers. This could explain why operators have been slow to let customers know about this option.
To illustrate what a fall in roaming revenues might mean, Juniper Research puts the size of the retail roaming market at $10 billion in 2022, predicting it to grow 98% to $19 billion by 2027.
But operators have started to adapt to the eSIM following Apple's moves. Germany's Deutsche Telekom has teamed up with Google to develop a standard for transferring a user's contract to a new phone in a few clicks.
In the US, T-Mobile and Verizon have offered test drives of their network using eSIMs, showing this move can help them approach new customers. Others can, however, do so too – Kester Mann of CCS Insight wrote in January that easier customer switching is likely to play into the hands of smaller operators and MVNOs, which have the most market share to gain.
Talmesio notes that "selling remotely (remote provisioning of eSIM) enables service providers to transform their sales organization and retail footprint radically. Still, it does also expose them to more competition. Now the device itself is a store, and competing national or international CSPs [communications service providers] can target customers directly without luring them to their physical stores, websites or call centers. More competition for services with little differentiation typically translates into churn and ultimately puts downward pressure on prices."
He added: "That is exacerbated by the fact that, on Apple devices, customers using two SIM cards can set up automatic network switching: in essence, Apple is increasing competition between networks, and CSPs wonder: What is Apple's ultimate goal? Is eSIM only a way for Apple to save physical space on the device and use it to increase space for a battery or other components? There is more to it, and that 'more' concerns CSPs."
Others echo that point. Mann notes that "the most drastic scenario would be if eSIM encourages manufacturers to become mobile virtual network operators themselves. Customers would then be able to buy a device and service plan from the same company, leaving traditional operators cut off from direct interaction with users."
The IoT silver lining

This view is shared by UK telecom regulator Ofcom. In a 2022 consultation paper, it also suggested Big Tech companies could act as mobile virtual network operators (MVNOs). Moreover, they could allow users to switch operators within their mobile operating systems, giving them a means of steering customers toward their own services.
There may, however, be some benefits for operators. GlobalData, a market-research company, has noted that eSIMs may allow operators to tap into adjacent markets including wearables, consumer electronics and the automotive sector. Besides, if operators don't need to source SIM cards, they will most likely reduce their costs and become less susceptible to events like chip shortages. They might also become a shade greener.
Swisscom has installed an eSIM in BMW iX models to give the car 5G connectivity and Proximus-owned BICS has teamed up with Thales to make it easier for enterprises to use eSIMs in IoT devices such as smart meters and smart appliances. Telenor, meanwhile, has been tapped to install eSIMs in smart meters.
Whatever approach operators take, the demise of traditional SIMs may seem inevitable in the long run. Already, the replacement of the eSIM, too, looms on the horizon. In 2022, Qualcomm, Thales and Vodafone joined forces to demonstrate a phone using the iSIM, which is integrated (hence the "i") in the phone's main processor.
Related posts:
— Tereza Krásová, Associate Editor, Light Reading
PARTNER PERSPECTIVES
- content from our sponsors