RDK Management clears path for apps on set-top boxes
RDK Management clears path for apps on set-top boxes
App framework, SDK aims to make it easier for pay-TV providers to integrate Netflix and other premium apps with their OTT-capable boxes. Eager to lower the barrier for the likes of Netflix and Amazon Prime Video to find a home on more operator-supplied set-top boxes, RDK Management has introduced a new framework and software development kit designed to ease those integrations for service providers worldwide.
That work centers on the Reference Design Kit, a preintegrated software stack for video and broadband gateways that's being managed by a joint venture of Comcast Corp. (Nasdaq: CMCSA, CMCSK), Liberty Global Inc. (Nasdaq: LBTY) and Charter Communications Inc. (Charter's involvement came way of its 2016 acquisition of Time Warner Cable).
The app program supports two paths -- a framework that enables cable operators and other service providers manage their own offerings, or a pre-integrated app store.
For the latter, turnkey option, Metrological 's App Store is the first to be tied into the program, offering a library of more than 300 apps. In addition to OTT-delivered services such as Netflix, YouTube and Amazon Prime Video, Metrological's app store can also be used to introduce local and regionalized apps, RDK Management said.
Figure 1: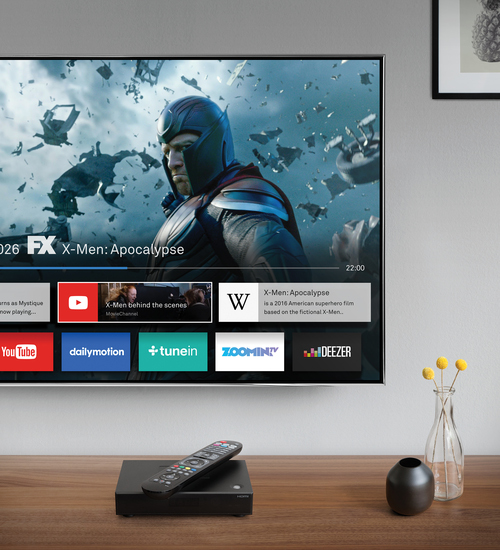 Metrological's App Store is the first to be tied into RDK Management's new program.
RDK Management LLC said the new common framework and "Firebolt" app SDK also enable app portability across the gamut of RDK-based set-top box models as they open the door for developers and service providers to create and launch HTML5 and native apps for those devices.
RDK Management noted that it has also teamed with Metrological and Arris Group Inc. (Nasdaq: ARRS), the world's largest set-top box supplier, on a new support tool and IP set-top box reference integration that's designed to speed up app development, testing and deployment.
The JV timed the announcement with this week's IBC show and the 2018 RDK European Summit in Amsterdam.
Hone in on the opportunities and challenges facing European cable operators. Join Light Reading for the Cable Next-Gen Europe event in London on Nov. 6. All cable operators and other communications service providers get in free!
The move to accelerate the ability to develop, launch and manage apps consistently across RDK-based boxes "marks a significant milestone in the history of the RDK," Steve Heeb, president and general management of RDK Management, said in a statement.
He added that this also puts RDK Management in the "app enablement" business with partners, but doesn't insert the JV into the app business itself.
But RDK Management's app-facing move also comes along as platform competition heats up and as cable operators and other pay-TV providers develop and launch next-gen video platforms that can blend their core video services with OTT-delivered options. Notably, the "Operator Tier" of the Android TV platform is gaining traction with pay-TV providers and in the technology and product ecosystem in the US and abroad. (See Espial Boots Up Managed Android TV Offering, Vewd aims to give pay-TV ops more command and control of Android TV boxes and Android TV Arrives With Evolution Digital.)
For its part, RDK Management says its "community," comprised mostly of licensees, now spans more than 350 companies and includes a mix of set-top box suppliers, chipmakers, software developers, systems integrators and service providers. In March, RDK Management said more than 40 million devices were running RDK software.
Examples of other service providers on board with RDK include Cox Communications Inc. ; three Canadian operators -- Rogers Communications Inc. (Toronto: RCI), Shaw Communications Inc. and Videotron Ltd. -- NOS of Portugal; Japan's Jupiter Telecommunications Co. Ltd. (J:COM) ; Swiss cable op The Quickline Group; Vodafone; and Tele Columbus AG . (See RDK Adoption Surges Globally.)
— Jeff Baumgartner, Senior Editor, Light Reading
Subscribe and receive the latest news from the industry.
Join 62,000+ members. Yes it's completely free.
You May Also Like
---