Canoe Paddles Out to the Web
8:50 AM -- Details continue to trickle out about Canoe Ventures LLC, the cross-MSO advanced advertising initiative.
After telling cable marketing folks what Canoe is and isn't at the recent
Cable & Telecommunications Association for Marketing (CTAM)
Summit in Boston and revealing its new logo, the venture has recently (and quietly) launched a
Website
it can call its own. (See
Canoe Ventures: What It Is, What It Ain't
and
Ad Emblem
.)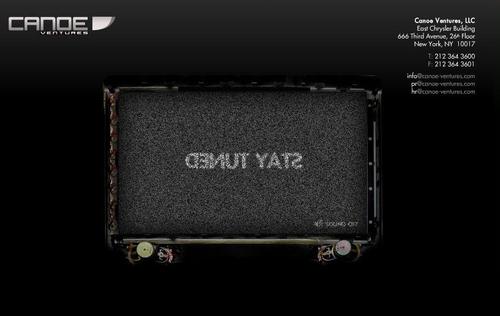 But there's not much there yet. Once entering the site, visitors are greeted with a splash of phrases ("Improving the Effectiveness of TV"; "Television Reborn"; "Advertising to the Interested"), followed by a message to "Stay Tuned."
Oh, and there's some contact info there -- Canoe's address in New York, the venture's phone and fax numbers, and some email addresses.
But that's it so far. The site, like the venture itself, remains an important work in progress.
— Jeff Baumgartner, Site Editor,
Cable Digital News