Intel spins off FPGAs to focus on core chips and foundries
Intel spins off FPGAs to focus on core chips and foundries
The programmable solutions group will be led by Sandra Rivera, with Intel eyeing an initial public offering in the next two or three years.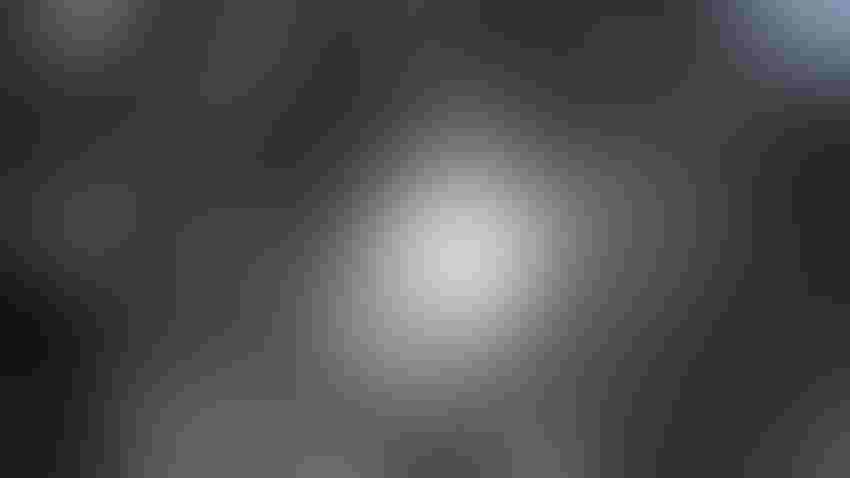 Intel's processors are ubiquitous in computing equipment the world over.
(Source: Ruslan Lytvyn/Alamy Stock Photo)
Mention of field programmable gate arrays (FPGAs) has elicited a shudder in telecom circles ever since Nokia tried putting its 5G software on them with disastrous results. Other chips fuse software and circuitry as they are gestating. FPGAs can be programmed, as the name implies, after they've left the factory. Despite Nokia's misadventures, they've been hot property in parts of the semiconductor market. And with an eye on that, Intel is now spinning off its FPGA unit.
From the start of next year, the FPGA-making division Intel calls the Programmable Solutions Group (PSG, definitely not to be confused with the French soccer team using the same abbreviation) will operate as a standalone business led by Sandra Rivera, the current head of Intel's data center and AI (DCAI) group, said the chipmaker in a statement late yesterday. An initial public offering (IPO) is planned two or three years after that.
Intel will naturally hope for some juicy proceeds it could potentially reinvest into its main business, where the priorities are to establish itself as a foundry – producing chips for other designers – and defend its turf in the market for central processing units (CPUs) against rival AMD and developers of more customized chips. It will have happily observed a 30% rise in the share price of Lattice Semiconductor, another FPGA maker, so far this year, as well as AMD's $35 billion takeover of FPGA specialist Xilinx in 2022. That deal valued Xilinx at more than 11 times its sales the year before.
PSG's revenues are not broken out in Intel's financial reports, but Rivera has reportedly put them at about $2.9 billion over the 12 months leading to the end of June. Profits are well above the Intel average, she is also reported to have said. That doesn't necessarily mean they are great. For the first half of this year, Intel's gross margin shrank to 35%, from 44% in the year-earlier half. It also reported a $2.5 billion operating loss, compared with a $3.6 billion profit the year before.
What's more, Rivera is reportedly guiding for $2 billion in PSG revenues over the next 12 months, apparently blaming this on a return to normality after the spending surge that happened in the aftermath of COVID-19. Telling the market that sales are about to drop by a third is not the usual way to stimulate excitement. Even so, Intel's share price was up by 2.2% in pre-market trading on the Nasdaq.
The rough and the smooth
Nokia's bad 5G experience with FPGAs does not disqualify them elsewhere. The Finnish company had intended to buy more customized 5G chips from Intel but was upset by delays in the shift to 10-nanometer designs. The Xilinx FPGAs on which Nokia fell back had not figured in its original plans, and its products looked uncompetitive alongside the application-specific integrated circuits (ASICs) that Ericsson and others were then churning out.
An example of where FPGAs can potentially fly comes from Napatech, a small Danish company that specializes in writing code for FPGAs. It is now developing software that would run on Intel's FPGA-based infrastructure processing units and support the offloading of some data center functions from the CPU, freeing that up for other tasks. With none of the CPU cores needed for the data plane, an operator could feasibly cut down on the number of servers it needs for the overall workload and save money, says Napatech.
Intel has a bullish outlook for the addressable market. Citing third-party figures it evidently trusts, it says total FPGA revenues are expected to increase at a compound annual growth rate of more than 9% between now and 2027, meaning annual sales will rise from about $8 billion to $11.5 billion over this period. As a standalone business with greater focus, PSG will be in a stronger position to capture market share, Intel insists.
Ownership of the FPGA division came when Intel completed its mammoth $16.7 billion takeover of Altera in 2015. Besides producing FPGAs, it also made ASICs and used Arm blueprints in the development of its products. Following that acquisition, Intel has been able to establish itself as the number-one supplier of chips used in radio access networks, according to analyst firm Mobile Experts, with about 31% of the global market.
The divestment of PSG follows last year's IPO of Mobileye, Intel's self-driving-tech unit, which appears to have raised almost $900 million for its former parent. Since then, Mobileye's share price has gained 41% amid industry excitement about driverless cars. Intel will pray that PSG gets an equally warm reception.
Subscribe and receive the latest news from the industry.
Join 62,000+ members. Yes it's completely free.
You May Also Like
---