NFV Is Down but Not Out
NFV Is Down but Not Out
NFV has failed to live up to the original expectations five years after it was first conceived. How can the industry ward off further technology disappointment? In an industry too often guilty of hype and hyperbole, Ibraham Gedeon's bluntness is refreshing. "Our vision is to be able to move these network functions around and make them software-based, and not just take all of that shit and put it on commercial hardware and call it done," says the chief technology officer of Telus, one of Canada's "big three" operators, in fulminating about network functions virtualization (NFV), one of the most hyped telecom technologies of the past decade.
Dreamt up as a concept way back in 2013, NFV is supposed to do exactly what the label says, bringing the virtualization that has already swept through IT into the world of network routers and switches. Essentially, it should mean breaking up the cozy marriage of hardware and software in proprietary network equipment. Software would then take charge of the network. A network function would be a software program you could run over any bit of commodity gear. Costs would fall dramatically. Operators would be able to spin up services with the stroke of a key.
Figure 1: Floored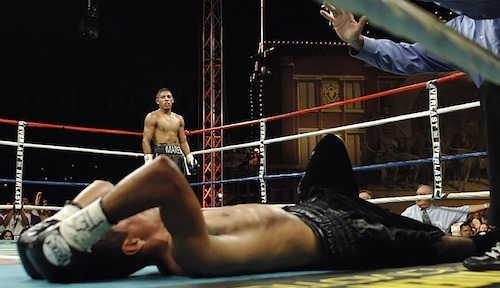 Can NFV get back on its feet?
But five years after it was first conceived, a successful divorce of hardware from software has still not happened. Instead, the industry is in the throes of a painful separation that has dragged in all of the family members. Operators still complain they cannot use software from one vendor with equipment from another. Vendors, they add, have ratcheted up software charges to offset hardware losses. Along with the added complexity of NFV, that has eroded cost savings. If NFV is to deliver the benefits it originally promised, operators and vendors will have to reevaluate their entire relationship. (See Virtualization Is Kicking Juniper in the Berries and Cisco Bows to Carrier Demand for Software Outside the Box.)
Gedeon has several gripes about NFV in its current shape. The most obvious is that Telus Corp. (NYSE: TU; Toronto: T) has not been able to realize cost saving targets because of the software fees that vendors charge. "We've dropped the price of hardware to a seventh," he told Light Reading at the Digital Transformation World event in Nice last week. "But if you are adding to the price of software licenses you are not where you need to be." (See Telus CTO: NFV Burden May Cripple Telcos.)
Figure 2: Sitting in Judgment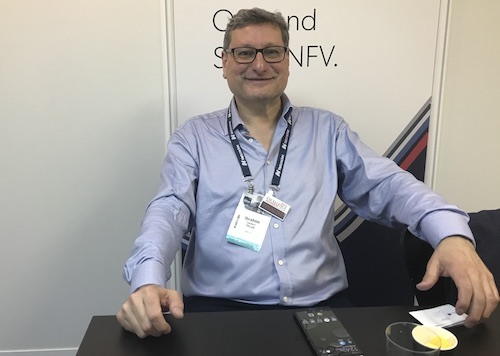 Ibrahim Gedeon, the chief technology officer of Canada's Telus, has harsh words for NFV vendors.
The cost problem is not just one of licensing fees, however. With NFV have come additional suppliers demanding their pound of operator flesh. "I pay people like Red Hat all of a sudden for OpenStack," grumbles Gedeon, referring to the open source infrastructure platform and one of its chief supporters. Many suppliers also have no "empathy," he says, and are busier trotting out new buzzwords and phrases ("orchestrator of orchestrators" and "artificial intelligence" are two he cites) than tackling basic operator problems. The ability, for example, to spin up a local evolved packet core is still not there, he says.
Far from bringing any kind of automation, NFV seems to have lumbered Telus with additional complexity and operations staff. While overall headcount at Telus rose from 51,300 in 2016 to 53,600 last year, Gedeon attributes the increase to non-telco expansion and says the workforce at the core telecom business has not grown. Ideally, though, he would like to have fewer technology teams. "We've realized a third of the savings. We need to get to a factor of ten," he says. Supplier offerings, it seems, are not helping Telus to realize this target. "Vendors have given us stuff that keeps job security for my 14 teams. How do you make them one team?"
Next page: At an impasse
At an impasse
The situation may be critical because costs per bit are not dropping as fast as revenues per bit. The forces of competition are driving operators to be increasingly generous with data allowances for customers. As a consequence, the hunt for efficiency has become the #1 activity for many operators. (See Nolle: In 2017, Cost Per Bit Exceeds Revenues.)
Concern about NFV is certainly not confined to North America. On the other side of the planet, the Philippines' Globe Telecom Inc. sympathizes with Gedeon's complaints. Still weighing its NFV options, Globe wants to get rid of silos and duplication at its enterprise business, and have a common infrastructure platform for different workloads. But Vincent Seet, a Globe advisor on enterprise architecture, is disappointed by what he sees.
"We've realized there are a lot of strategy alliances between vendors and this so-called openness is limited to the strategy alliances they form," he tells Light Reading. "Some are providing VNFs [virtual network functions] that are certified to run only on their own hardware. If they are saying there is a secret sauce only their hardware can provide, we are still being locked down."
Seet agrees that NFV may have brought more operational complexity and little in the way of automation. Vendors' marketing of fancy but vague new expressions like "cloud infrastructure platform" has led to confusion in an NFV context, he says. He also thinks costs may have risen partly because operators warily investing in NFV have been maintaining more than one solution for a given function. "I would ideally want only one solution to provide that function on NFV," he says.
For more NFV-related coverage and insights, check out our dedicated NFV content channel here on Light Reading.
Vendors, for their part, have privately lashed out at telcos demanding a radical overhaul of charging arrangements for software licenses. Suppliers also need to make a profit, they point out. A recent squeeze on equipment spending has left some in a bad enough shape as it is.
Seet is unimpressed. "That is really shortsighted of the vendors," he says, when asked if suppliers are making a fair point about the commercial arrangements. "Of course, we don't want them to be making a loss, but they shouldn't be charging us more than we should pay."
Next page: Lashings of open source and a sprinkling of startups
Lashings of open source and a sprinkling of startups
Tension between operators and their suppliers is much older than NFV, of course. Operators conceded the innovation ground to vendors before the 1980s, according to Bruno Jacobfeuerborn, the head of the towers subsidiary of Germany's Deutsche Telekom AG (NYSE: DT). They have perhaps come to regret that in the twenty-first century, as Silicon Valley's "over-the-top" (OTT) companies have bounded past them. What NFV has inadvertently done is to aggravate the relationship, promising an answer to the OTT threat it has failed to deliver so far.


Mounting frustration appears to have driven some telcos toward alternative suppliers and non-proprietary, "open source" technologies. France's Orange (NYSE: FTE), which has also complained about the operational burden of NFV, is nurturing a handful of network startups that could, it reckons, supplant the big suppliers in future. AT&T Inc. (NYSE: T) and Spain's Telefónica are sponsoring huge open source projects, seemingly to address interoperability challenges in network management and orchestration. (See Orange, VCs Commit $113M to Network Startups as 'Black Box' Frustration Mounts and DT Demands Automation, Cloud Tech From Pan-Net Suppliers.)
Figure 3: Indian Smarts

From left to right: Mark Newman, chief analyst at the TM Forum (organizer of Digital Transformation World); Anish Shah, IT president at Reliance Jio; Kiran Thomas, president, Reliance Industries; Steffen Roehn, senior advisor, Reliance Jio.
Backed by Mukesh Ambani, India's wealthiest man, Reliance Jio similarly believes that open source technology and non-traditional vendors are the recipe for success. About one half of its technology footprint is now based on open source technology, up from just 5% when it started out. It now regards itself as a kind of AT&T of India. "We are committing a lot of code into open source," Anish Shah, the operator's IT president, told Light Reading in Nice. "We will create an ecosystem to drive critical things." (See How RJio Built India's Most Automated Network.)
But for the likes of Telus and Globe, which lack the resources of AT&T and even RJio, the use of startups and open source technologies could mean further uncertainty. Gedeon says the capital position of Telus is too small for it to be a "kingmaker," like Orange. "We have to piggyback," he says. The obvious risk here is that a small number of very large operators become the industry's technology powerbrokers, leaving smaller players no more in control of their destinies than they are today.
For more automation-related coverage and insights, check out our dedicated automation content channel here on Light Reading.
The emergence of ONAP and OSM, two rival open source platforms for management and network orchestration, highlights the quandary. An AT&T baby adopted by the Linux Foundation, ONAP is a problem child as far as some operators are concerned, with its millions of lines of software code and current immaturity. For Telus, the issue is what AT&T has withheld rather than what it has released, says Gedeon. "I was critical when AT&T took the analytics out," he says. "They held back the stuff that will help me manage the network, which is the secret sauce." That forced Telus to build its own analytics engine. (See ONAP Takes Flak as Telcos Prep for Release 1.)
For Globe, the real worry is whether to back ONAP or the alternative OSM platform, a European Telecommunications Standards Institute (ETSI) project that counts Telefónica as its main telco supporter. Incompatibility between the two could make that decision matter if vendors were to swing en masse behind one platform. "It is not clear whether they are complementary or mutually exclusive -- if there is a role for the two in the same architecture," Seet complains. "We want to know how different they are and then get our hands dirty." (See Telefónica Starts Hunt for OSM Integrator Amid Open Source Doubts.)
Next page: Partnership promise
Partnership promise
While championed by some of the world's biggest operators, and undoubtedly here to stay, open source is no magic potion. It will give rise to new challenges even as it solves older ones. Integrating open source technology into modern-day telecom networks, most obviously, may demand resources that are not readily available for some operators. Network startups come with similar concerns. How can a telco be expected to place its trust in an unproven company whose entire workforce could squeeze inside the back of a cab?


That is not to say these startups have no role to play. At the very least, they have put pressure on more established vendors to adapt, as their operator sponsors are keenly aware. But if NFV is to avoid another five years of limited progress, the mainstream vendors and the operators they serve will need to find a way around the current impasse. (See Large & In Charge: Operators Take Control.)
Want to know more about cloud services? Check out our dedicated cloud services content channel here on Light Reading.
There are some glimmers of light. A recurrent theme at this year's Digital Transformation World event was about the need for new partnership arrangements between service providers and vendors, replacing the old-fashioned customer-and-supplier deal. What this means in practice has yet to be determined, but the starting point has to be a willingness on both sides to consider a different way of working. This clearly exists.
For evidence of that, one can look to HGC Global Communications. Formerly a fixed-line part of Hong Kong's Hutchison, the operator was sold to private equity last year and has just embarked on an overhaul of its billing and operational support systems (B/OSS). It will not, however, be issuing a request for proposal, as operators typically do when scouting suppliers. And Jacqueline Teo, who took over as HGC's chief digital officer at the start of the year, has an aversion to the word "vendor" that is almost religious, preferring "partner" at all times.
"If I had to give a partner a 200-page requirements document I would be doing no one a service," Teo says during an interview with Light Reading in Nice. "This is less about matching 100 requirements and more about true collaboration. We need a partner that understands we are on a journey and the way you do a process can change." Encouragingly, Teo acknowledges that telcos' own shortcomings are partly to blame for the disappointing experiences so far. "The industry doesn't have a good story when it comes to partners," she says. "If operators are not actively seeking collaboration models, the supply side will mimic that behavior."
Figure 4: Perfect Harmony?

From left to right: TM Forum's Mark Newman; Shankar Arumugavelu, global CIO, Verizon; Andrew Feinberg, CEO, NetCracker; Enrique Blanco, chief technology officer, Telefónica.
The word "partner" was also on the lips of Andrew Feinberg, the CEO of B/OSS vendor Netcracker, during an on-stage presentation in Nice. "The vendor approach fails," he told attendees. "It has to be a partnership, and there is no such thing as a one-size-fits-all approach." That seems like more than just rhetoric. Netcracker Technology Corp. managed to dislodge #1 rival Amdocs Ltd. (NYSE: DOX) on a deal with a major service provider, Light Reading has learned, because it developed a better cultural understanding of the operator's needs. On technology and pricing, the two vendors were nearly identical, said the operator.
It will take more than upbeat sentiment about working arrangements to resuscitate NFV. Overcoming the interoperability hurdle, and finding a pricing model that satisfies both sides, will be critical. Operators also need reassurance they will not be left cleaning up the mess if something goes wrong. A growing recognition that telcos and suppliers need a different kind of relationship is a good starting point. But unless it bears fruit, NFV will continue to underwhelm.
— Iain Morris, International Editor, Light Reading
Subscribe and receive the latest news from the industry.
Join 62,000+ members. Yes it's completely free.
You May Also Like
---