Telefónica Starts Hunt for OSM Integrator Amid Open Source Doubts
Telefónica Starts Hunt for OSM Integrator Amid Open Source Doubts
Spanish operator has begun the search for an OSM integrator amid ongoing doubts about the attractions of open source technology.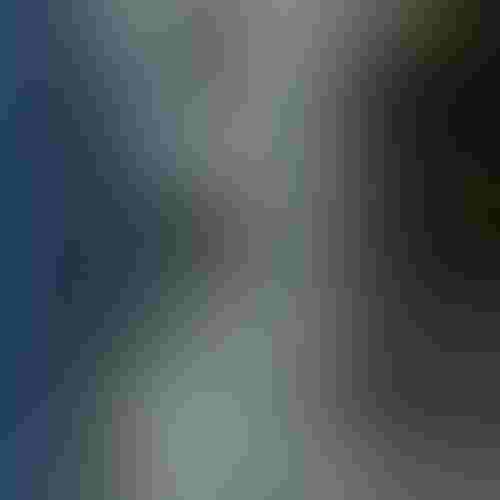 Telefónica has kicked off a process to select an integrator of the Open Source MANO (OSM) platform and says it will carry out a "request for quotation" (RFQ) to make a final decision on a supplier in the second half of 2018.
The Spanish operator says it has been onboarding virtual network functions (VNFs) with OSM since January 2017 but told Light Reading last August that OSM did not then form a part of its overarching Unica virtualization program due to the immaturity of a "product-ready" OSM release. (See Telefónica Plots Unica Expansion.)
At the time, it was trying to figure out how to integrate OSM with OpenStack, the open source cloud platform that underpins Unica.
In an update at this week's Zero Touch & Carrier Automation Congress in Madrid, Telefónica revealed that it launched a request for information (RFI) in the second quarter of 2017 with the aim of drawing up a shortlist of possible integrators.
The timing of that RFI was aligned with the second OSM release, while the RFQ is based around the fifth release and is likely to reflect growing confidence in the stability of the platform.
The update may give a boost to OSM, an ETSI-backed initiative that last year seemed to have lost momentum in the face of competition from the Open Network Automation Platform, a rival industry program that is overseen by the Linux Foundation and counts AT&T Inc. (NYSE: T) as its biggest supporter.
Both open source efforts have been designed to address some of the interoperability challenges that operators have encountered in the complex area of management and network orchestration.
Francisco Javier-Ramón, Telefónica's head of network virtualization, said the integrator would need to provide support across the operator's 21-country footprint and be a "solid contributor to the upstream community." The operator also wants support for all core modules.
Javier-Ramón said the integrator would be in charge of integrating OSM with pre-existing systems and would therefore need an understanding of the operator's systems and networks. The "prime contractor" would usually land such a role, he indicated.
Swedish equipment giant Ericsson AB (Nasdaq: ERIC) has been the main virtualization partner on Unica since 2016, when it replaced Hewlett Packard Enterprise in that role. (See Telefónica Chooses Ericsson as Its New Virtualization Kingpin.)
While the update demonstrates Telefónica's firm commitment to OSM, it does raise some questions about the attractions of open source over traditional standardization efforts.
Operators including Telefónica have argued that open source technologies will give them a speedier route to market, but Telefónica's RFQ is scheduled to take place at least 18 months after it first began onboarding VNFs with OSM.
Deutsche Telekom AG (NYSE: DT)'s Klaus Martiny, who also leads the recently established zero touch group at ETSI, this week cast aspersions on the time-to-market claims of open source proponents. "You build a standard and you deliver it in a year. With open source you announce a release, but that doesn't mean every release is useful," he said in Madrid. "They take the same time."
For more NFV-related coverage and insights, check out our dedicated NFV content channel here on Light Reading. ONAP last year came under attack from open source detractors and is still regarded by some industry executives as an attempt by AT&T, which has driven the development of the underlying code, to control the future evolution of the market. (See ONAP Takes Flak as Telcos Prep for Release 1.) Critics have questioned the current usability of the software, which extends to several million lines of code, and argued that it will lack the stability it needs for use in production networks until the third or fourth release. The first "Amsterdam" release is already available and a second release, codenamed "Beijing," is due to appear in May. The Linux Foundation has hit back, insisting that critics are "misinformed" and have wrongly identified ONAP as a product rather than a platform. "Platforms by default means it has as many components as it needs," said Arpit Joshipura, the Linux Foundation's general manager of networking and orchestration, in an interview with Light Reading late last year. "It has the flexibility of picking and matching and mixing components and you can take one or more of those components and package them into a product and sell it, or package them into a service and sell it." (See ONAP Strikes Back, Saying Critics Are Misinformed.) While many of the world's biggest operators continue to regard open source technology as a spur to innovation, and a way to avoid being tied to particular suppliers, there is growing recognition of the challenges it presents. Telefónica itself this week appeared to acknowledge open source is no silver bullet. "Open source is the way we think we can move faster, with some challenges, of course, in making all these developments carrier grade," said Juan Carlos Garcia, Telefónica's director of technology and architecture, in Madrid. "We have to complement the gaps in open source with industrial solutions and supplement these open source projects." (See Telefónica to Hit Gas on Automation With 5G Rollout.) "We need a simple way to integrate all this stuff and we think a common information model will minimize integration efforts in the future," he added. Analysts have said a common information model between OSM and ONAP could mitigate the risk of industry fragmentation. — Iain Morris, News Editor, Light Reading
Subscribe and receive the latest news from the industry.
Join 62,000+ members. Yes it's completely free.
You May Also Like
---