Dell Flying to 5G Cloud on AT&T-Led 'Airship'
Dell Flying to 5G Cloud on AT&T-Led 'Airship'
Dell is working with AT&T to bring hardware automation to the Airship open source cloud provisioning project.

Dell is signing on to Airship, an AT&T-led initiative to automate provisioning telco cloud infrastructure for 5G. With Dell on board, the Airship project plans to extend automation from cloud infrastructure software to hardware as well.
"The crux of it is we're bringing Dell into the Airship community, to accelerate the overall growth of the SDN ecosystem by making it as easy as possible for operators to deploy and manage infrastructure," Ryan Van Wyk, AT&T system VP, network cloud software engineering, tells Light Reading. Dell provides expertise in bare metal servers, focusing on hardware and node management for deploying and managing open infrastructure.
Airship, launched this year, with version 2 due in mid–2020, is a software project for declaratively provisioning cloud infrastructure, stating the parameters for servers, storage and networks in broad strokes and letting the infrastructure itself automatically decide on detailed parameters for provisioning resources. Airship manages lifecycle including creation, update, configuration and major upgrades, using plain text files called YAML documents.
"You say this is what I want, I want X number of machines, I want these networks, this type of storage, you define that in YAML, feed that into a machine and the machine spits out a cloud that meets those definitions," Van Wyk says.
In addition to Dell, AT&T is working on Airship with SUSE, Intel, Ericsson, Mirantis and 99Cloud, as well as launch partners Intel and SK Telecom.
Dell brings expertise in hardware, RAID storage and BIOS. "How do you interact at the lowest level with the hardware to configure it?" Van Wyk says.
Figure 1: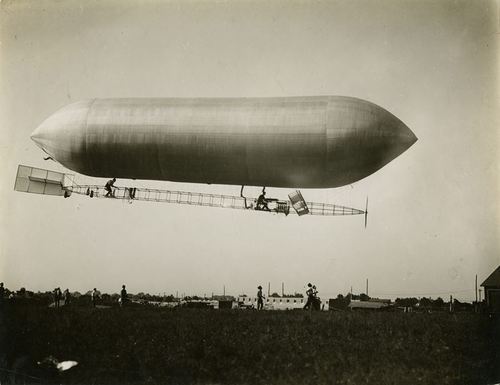 The Baldwin Dirigible airship, in service for the US Army about 1908–1912. Via the National Museum of the US Air Force
Deep dive into real-world issues and virtualization deployment challenges with industry leaders. Join Light Reading at the annual Network Virtualization & SDN Americas event in Dallas, September 17-19. Register now for this exclusive opportunity to learn from and network with industry experts. Communications service providers get in free!
Dell sees Airship as a means toward eliminating the complexity of open, standards-based infrastructure, says Eric Vallone, Dell director, product management and architecture, telco solutions. "By banishing that complexity, we are able to get to deployment much quicker, and at a much broader scale," he says. This kind of automation will be needed by organizations looking to deploy tens, hundreds or thousands of servers to edge locations.
Airship is part of AT&T's overall strategy to cloudify its operations. It's a different front than AT&T's recent deals with Microsoft and IBM; those agreements were about running non-network applications on the public cloud, and exploring collaboration to go to market together to customers. The Dell deal is about cloudifying the network infrastructure itself. Additionally, the Dell deal isn't a financial arrangement; it's an open source collaboration, Van Wyk says.
The Dell deal is part of the same initiative that saw AT&T sign with Mirantis earlier this year to implement Kubernetes and OpenStack on AT&T's 5G network.
— Mitch Wagner




Executive Editor, Light Reading
Subscribe and receive the latest news from the industry.
Join 62,000+ members. Yes it's completely free.
You May Also Like
---