AT&T's Fuetsch: 'We Really Didn't Have a Choice' on Open Networking
AT&T's Fuetsch: 'We Really Didn't Have a Choice' on Open Networking
Increased network demand since the dawn of the smartphone era – up an astounding 470,000% since 2007 – made network virtualization mandatory. Now, the carrier is deploying SDN-enabled broadband access as part of that transition.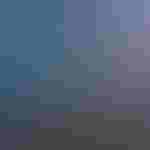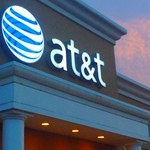 SANTA CLARA, Calif. -- ONF Connect -- AT&T has nearly reached its goal of virtualizing 75% of its network by 2020 and is now gearing up for trials of open networking platforms that could make operators more agile and efficient.
The US wireline and wireless giant, one of the most aggressive adopters of open networking among major network operators, has applied software-defined networking (SDN) in 65% of its network, said Andre Fuetsch, CTO of AT&T and president of AT&T Labs, in a presentation that kicked off the Open Networking Forum's ONF Connect conference on Wednesday. In addition, fully 75% of the data traffic going through the MPLS (multiprotocol label switching) tunnels linking core elements of AT&T's network is under SDN control, he said. In 2014, the company pledged to virtualize 75% of its network by the end of 2020.
The boom in data traffic on AT&T since the debut of the first smartphone in 2007 -- up 470,000% -- has forced AT&T to adopt open networking to rapidly expand its network and introduce new services, Fuetsch said.
"We really didn't have a choice," he said.
Figure 1: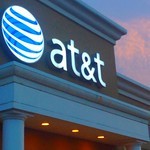 Photo by Mike Mozart (CC BY 2.0)
Deep dive into real-world issues and virtualization deployment challenges with industry leaders. Join Light Reading at the annual Network Virtualization & SDN Americas event in Dallas, September 17-19. Register now for this exclusive opportunity to learn from and network with industry experts. Communications service providers get in free!
In addition to driving down the cost of hardware and software, open networking helps make AT&T's development teams more agile in developing or integrating new network features and customer services, he said.
The company was in the vanguard of the trend when ONF was founded in 2011. Now, having a virtualized network is helping AT&T make the transition to 5G, which will be "mainstream" next year, Fuetsch said.
AT&T is working to help take elements of open network stacks into the mainstream. It has already deployed SEBA (SDN Enabled Broadband Access) in Irving, Texas and Atlanta to deliver gigabit-speed services over an XGS-PON fiber network passing 500 to 1,000 homes, Fuetsch said.
SEBA is a set of open networking components that virtualizes the software to run the ONTs (optical network terminals) and ONU (optical network units) on either end of a fiber infrastructure. This allows carriers such as AT&T to separate software from the equipment and use generic white-box hardware instead of dedicated gear. The architecture is access-independent so it can also be extended to other types of networks, including fixed wireless and Gfast, a next-generation alternative to DSL that uses copper wires at the edge, Fuetsch said.
He described SEBA as part of a "Lego-block" approach in which AT&T is working to integrate SEBA with open source projects including COMAC (Converged Multi-Access and Core) for wired and wireless networks and ORAN (Open Radio Access Network).
Fuetsch, who also chairs ONF's board, pointed to Tuesday's release of the Stratum open switch OS as a major step in allowing for fully open networks. Stratum is based on the open P4 programming language and designed for use on switch hardware and processors from multiple vendors.
"This is what is going to give us a nice bridge to start enabling this real-time, fully programmable control all the way down to the silicon," Fuetsch said.
Why this matters
Open networking technologies have been embraced by large hyperscale network operators such as Google and Facebook and have been promoted for years as a new paradigm for building and evolving carrier networks. While a transition from traditional, fixed-function software and hardware to full virtualized and open carrier networks is a long process that is still in its early days, large-scale deployments by major operators such as AT&T help to establish the new technologies as reliable and ready for production use.  
Related posts:
– Stephen Lawson, special to Light Reading. Follow him on Twitter @sdlawsonmedia
Subscribe and receive the latest news from the industry.
Join 62,000+ members. Yes it's completely free.
You May Also Like
---