Windstream is claiming to be the largest SD-WAN provider in the US, with more than 1,000 customers and 12,000 locations for its software-defined wide area network business, CEO Tony Thomas told analysts today. (See Windstream's Q2 Shows Broadband Growth .)
That was one bright spot in the Windstream Communications Inc. (Nasdaq: WIN) second-quarter earnings, another being the net addition of 2,300 residential broadband customers, which resulted in a 14% year-on-year increase in broadband sales and a 17% decrease in churn.
However, the company reported a dip in total group revenues, down 3% year-on-year to $1.44 billion, and lower operating income of $88 million, compared to $103 million for the second quarter of 2017. Its net loss was higher, $94 million, or $2.30 a share, compared to $68 million or $1.83 a share a year ago.
The dip in revenues was mainly due to a 6% year-on-year decline in ILEC consumer and small business service revenues to $466 million, and a 7% year-on-year decline in wholesale revenues to $182 million.
Figure 1: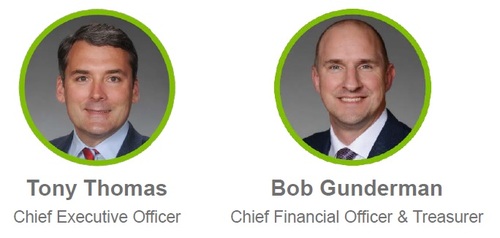 Source: Windstream Q2 Earnings Presentation
That $2.30 per share loss was significantly better than the analyst consensus figure of $2.66, according to StreetInsider.com.
Thomas expressed optimism about Windstream's future, and said both the SD-WAN success and the uptick in broadband subscribers show that the operator's network investments are paying off.
"Other folks have [SD-WAN] offerings, we have customers," Thomas said. "We have a lot of them on SD-WAN today. We are the largest provider of SD-WAN in the country and we are rolling and we are going to keep it up. We are investing significantly in terms of the technology, not only in terms of the product itself but how customers utilize it from a digital experience, and we expect to remain in that leadership position."
Where larger network operators that are currently generating big margins selling on-net MPLS services might see SD-WAN as a threat to that income, Windstream is generally migrating customers away from off-net MPLS, which is a low-margin service for the company. So moving customers to SD-WAN not only means a better customer service, but also a higher margin sale for Windstream, Thomas and CFO/Treasurer Bob Gunderman noted.
The operator says the growth of strategic services (including SD-WAN and unified communications) is already resulting in improved margins at the business services division, and should soon help the company stabilize top line revenues, though neither Gunderman nor Thomas committed to a timeline for that.
Deep dive into real-world issues and virtualization deployment challenges with industry leaders. Join Light Reading at the NFV & Carrier SDN event in Denver, September 24-26. Register now for this exclusive opportunity to learn from and network with industry experts – communications service providers get in free!
Asked if Windstream could compete with larger companies offering hybrid SD-WAN, which combines MPLS with SD-WAN, Thomas said his company will offer such a product, but it's usually not the right option.
"I think hybrid SD-WAN is a bit overblown," Thomas said. "There are times where it's the appropriate solution but a lot of times it is more about large providers not wanting to transition their customers off of very profitable on-net MPLS business onto a more cost-effective service. It's code for not wanting to give customers the best solution in many instances."
One of the reasons for Windstream's SD-WAN success is that it can rapidly convert existing customers, as well as obtain new ones, he told analysts on the earnings call.
"We just have to get it in front of more and more customers -- the technology really does sell itself, it is that impressive a product," Thomas said.
— Carol Wilson, Editor-at-Large, Light Reading
Subscribe and receive the latest news from the industry.
Join 62,000+ members. Yes it's completely free.
You May Also Like
---