BT Americas: Technology Matters, Customer Engagement Matters More
BT Americas: Technology Matters, Customer Engagement Matters More
In second of a two-part series, Jennifer Artley, president of BT Americas, says her company is engaged with customers in significantly different ways as it brings cloud-based UC and SD-WAN to market. Like many other service providers, BT is looking to software-defined WAN services and cloud-based unified communications to deliver the flexibility for which enterprise customers are looking, but the president of its Americas unit says the value-add BT brings is in a shorter sales cycle and the ability to blend off-the-shelf solutions with necessary customization and hand-holding.
Jen Artley, president of BT in the Americas, also tells Light Reading that customer engagement is changing rapidly and the ability to bring strong partners to the table is another key aspect of success. In the second part of a two-part series, she says there also needs to be more commonality of solutions, even across industries. And -- no huge surprise here -- culture change is still the biggest challenge.
In case you missed it, part one of the Artley interview explored how enterprises are looking for greater stability and trusted partners for digital transformation, especially given recent geopolitical upheaval.
Figure 1: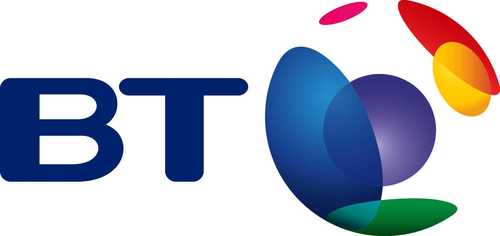 Carol Wilson: You've said your enterprise customers expect digital transformation to give them greater flexibility. Does that mean offering them flexible pricing models, so they aren't locked into long-term contracts and flat-rate pricing?
Jennifer Artley: Yes, and if you look at unified communications as an example, that's one where you might have 10,000 users who need the solutions, but you're probably not going to have 10,000 people doing a hot cut into a new solution on day one. So that means allowing flexibility as ramp times occur and working with our customers to incentivize those ramp times, to accelerate those ramp times, is our objective. Ultimately, if adoption can be accelerated, the internal customer experience is improved, in terms of the unified communications experience that a corporation is having across their employee base.
CW: What are some of the technologies you're leveraging to enable flexibility while maintaining things like reliability and security?
Jen: Certainly SD-WAN is a huge component of what we are thinking about these days. We've got a couple different flavors of that. Building security into those solutions is an important component of that, of the differentiation for that. I think what we're really trying to do is to provide customers with a clear perspective of their data flow and then letting them manage their traffic to optimize their traffic as they need to, balancing performance of course, and the cost perspective.
Deep dive into real-world issues and virtualization deployment challenges with industry leaders. Join Light Reading at the NFV & Carrier SDN event in Denver, September 24-26. Register now for this exclusive opportunity to learn from and network with industry experts – communications service providers get in free!
That's a really different way of thinking for many network companies. I think that when you have the software-defined network and then you layer on NFV, it starts to add real value and an acceleration of getting that solution into place for a customer, giving them that flexibility that they need while helping them manage it in life. We just did an SD-WAN new global managed service demo with Cisco at Cisco Live, so that's one example.
CW: Are you seeing SD-WAN as part of a bigger universal CPE strategy?
JA: The short answer is yes. We are doing it across the gamut. I think that we also see an opportunity in the data center space to do that load balancing more in a universal way. It's very much a part of our conversations. We see hybrid models across both, depending on the customer. We have a large pharmaceutical customer whose intention is to be 100% in the cloud by 2020, and we are aggressively working with them to get them there. We're thinking about the integration of everything [premises, edge, cloud] differently for them than we are for a consumer package goods company who's looking at more of a 30% to 40% deployment into the cloud by the end of 2019. You know, different companies, different paces, have different appetites for having the edge of the hybrid model.
Next page: A change in customer engagement
A change in customer engagement
CW: So how do you work differently with different customers on digital transformation and is it a different level of engagement from in the past?
JA: Yes, I think, in three ways. First, when we're engaging with the most senior level of customer, we're talking about the vision and the changes in the market, the vision and the pressure that they face. Often that conversation comes to a conversation about culture because typically they're trying to change something pretty dramatically, which also implies changing how they operate. The cultural momentum, the momentum that's required to drive a cultural shift, has to be very strong, and it's often difficult to get their arms around. That's one conversation.
Another conversation is at the specialist level. The extreme of that is to have a very technical conversation about specific milestones of a technical journey and the specifics of the digital transformation. In between those two, we are fortunate to have an internal consulting business that helps us engage with customers in a way that brings together the strategic vision with the technical knowledge of how to bring it all together. We're really trying hard not to have point-in-time conversations about our products or portfolio.
It's much more relevant if we can work with a customer to understand their corporate vision and the direction that they're taking their portfolio over the next few years. That helps us frame up the broader picture of how we can support them, because they don't do everything, right? We don't do everything. What we do, we do well. We need to also acknowledge, especially in this changing marketplace, the ability to partner and to understand clearly where we play and where we need to augment, or frankly technology to augment. I think that's an interesting conversation that allows us to back up and see the bigger picture and then be specific about where we're adding value.
CW: I'm assuming that as you go through this with different companies, you're building up experience on how to do this and what the different steps are, but does it have to vary a lot from company to company? Are you finding even though these companies are looking for different futures that those futures have many similarities?
JA: I think that the futures have similarities. But the pace of ambition varies, I would say. How we think about it is we look at use cases and personas, if you will, of corporations and try to really step back from the industry. It's important for us to have industry knowledge and to be adding value across a specific industry vertical like the banking market for example. That adds to and strengthens the conversation. But if you step back and you're a little more industry agnostic and you're just looking at the root cause issues that companies are trying to solve for or the pinpoints that they're diagnosing, we do see commonalities across industries. What we try and do is not push the same prescription across everyone but really try to discretely see where we can come in, add value quickly, and then branch out from there.
CW: I understand why companies are looking to their telecom providers for advice but who else? When you're sitting around the table with them, who else is at that table?
JA: Well, you mean external to them or internal? I think one thing that's interesting from an internal perspective is it's no longer just the CTO or just the CIO. It's also the CSO, chief security officer, who is at the table and very much more engaged than they have been in the past. From our perspective, externally, it's our strategic partners and those large corporations that are also driving the pace of technology innovation. I think in some cases it's vendor partners, and in some cases it's strategic partners, but it's specifically those who we work with on a regular basis. So that's companies like Cisco, certainly, but also AWS, Microsoft -- those are key partners, among others.
CW: What's been the most challenging part of this process?
JA: I think culture is the most challenging aspect of it all because I think you can solve a problem with a technical solution and you can drive change quickly. You can get through a dashboard that shows all of your key initiatives, and you can show red, yellow, green, but having the buy-in of the organization to drive change at pace when, in fact, that pace of change is creating uncertainty across a business. I think that is what I see as consistently the most difficult thing to solve for.
— Carol Wilson, Editor-at-Large, Light Reading
Subscribe and receive the latest news from the industry.
Join 62,000+ members. Yes it's completely free.
You May Also Like
---