Starlink services go live in Ukraine but could bring additional risk
Starlink services go live in Ukraine but could bring additional risk
Elon Musk confirmed deployment of SpaceX's Starlink satellite Internet service in Ukraine this weekend – but security experts warn the uplink transmissions may increase the risk of airstrikes. SpaceX CEO Elon Musk confirmed on Saturday that his company's Starlink satellite Internet service was now live in Ukraine, as the country continued facing attacks by invading Russian forces.
The move by Musk followed a request posted on Twitter by Vice Prime Minister and Minister of Digital Transformation of Ukraine Mykhailo Fedorov, imploring Musk to "provide Ukraine with Starlink stations."
"Starlink service is now active in Ukraine. More terminals en route," replied Musk on Twitter roughly ten hours later.
Figure 1: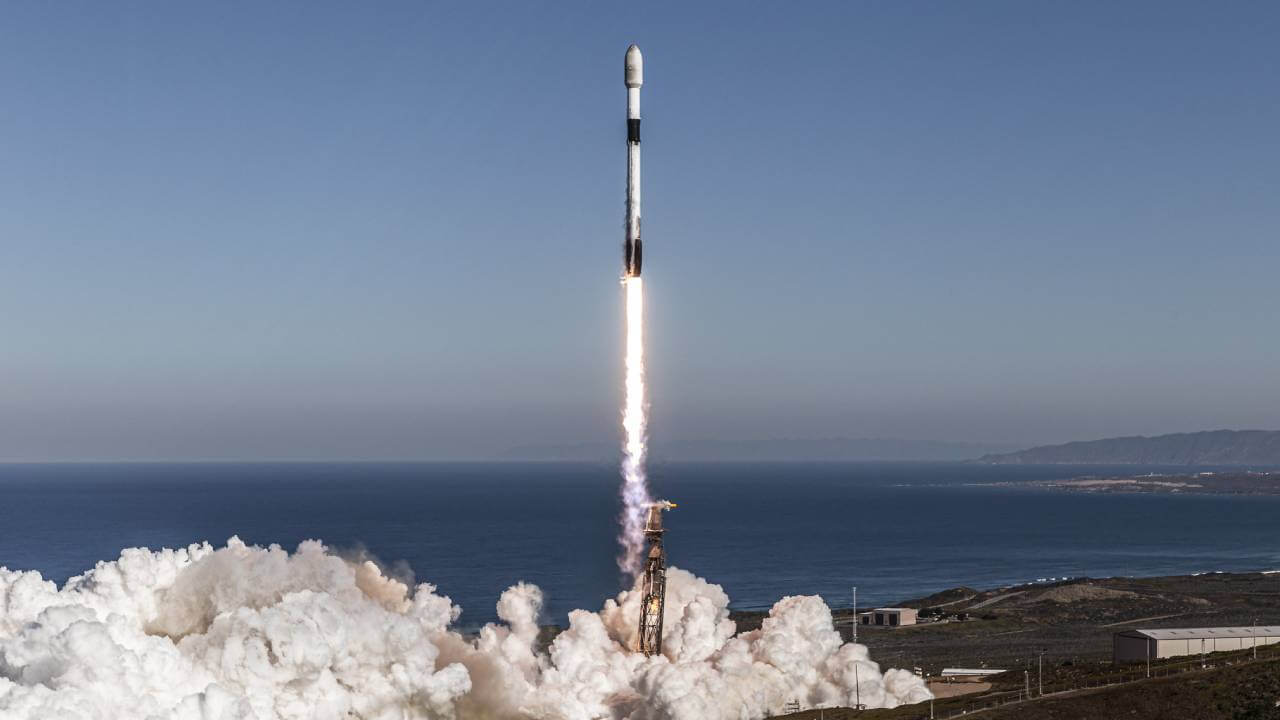 (Source: SpaceX via Flickr)
Musk's low-Earth orbit Starlink satellite service has previously delivered broadband to disaster zones. It was most recently deployed in January to Tonga in order to connect remote villages to the Internet after an underwater volcano erupted.
However, John Scott-Railton, senior researcher at Citizen Lab, warned in a Twitter thread this weekend that, while the donated Internet service is a good thing, the satellite technology could also bring additional danger in a war zone.
"... if #Putin controls the air above #Ukraine, users' uplink transmissions become beacons... for airstrikes," wrote Scott-Railton on Twitter. "#Russia has decades of experience hitting people by targeting their satellite communications."
Indeed, he added, "early in a conflict w/disrupted internet, satellite internet feels like a savior" but it also brings "very real, deadly new vulnerabilities" that lead to more needless death.
"In Syria, ISIS reportedly came up w/ various tactics to avoid being killed by strikes against their satellite internet terminals," he said.
In an email to Broadband World News, Mike Schwille, senior policy analyst at RAND Corporation, said he agreed with those concerns.
"Russia has a LOT of electronic surveillance capability and anytime you turn on a piece of electronic equipment that emits a signal you can potentially become a target. That means that the satellite links could well be targeted by the Russians for kinetic (missile strikes), or non-kinetic strikes (maybe I'll drive over and see who is using this piece of equipment, or maybe I'll just jam it)," said Schwille.
However, he added, the benefits may outweigh the risks – and potentially avoid a situation where Ukrainians end up having to use Russia-controlled telecommunications. If Russia takes down phone and Internet services, Ukrainians will need to find ways to communicate. "The Russians know this and could easily set up their own cell and internet service, which they could easily monitor and control," he said.
'Significant disruptions'
Indeed, according to NetBlocks, which tracks network disruptions and shutdowns worldwide, Internet service in Ukraine has seen a "series of significant disruptions" since the large-scale Russian invasion began on Thursday, February 24. "Disruptions have subsequently been tracked across much of Ukraine including capital city Kyiv as Russia's military operation progresses," said NetBlocks.
On Saturday, NetBlocks confirmed that GigaTrans – which provides Internet backbone in Ukraine – had sustained a "major disruption" as heavy fighting broke out in Vasylkiv and Kyiv.
With service disruptions likely to continue as Russian invaders potentially target power and telecommunications infrastructure, RAND's Schwille said, it's critical for Ukrainians to have access to unfiltered information, noting that "Starlink is one method to do this."
However, he added, "I also think that the Ukrainian people need to be aware of the risks that accessing the internet via a starlink system presents and that you could become a target by using the system."
Security issues aside, as Fortune reports, it's also unclear if Ukrainians can yet use the Starlink service given it requires the receipt of satellite dishes which may be difficult to transport while the country is at war.
SpaceX did not reply to a request for comment on the security or status of its Starlink services in Ukraine at the time of this writing.
Related posts:
— Nicole Ferraro, site editor, Broadband World News; senior editor, global broadband coverage, Light Reading. Host of "The Divide" on the Light Reading Podcast.
A version of this story first appeared on Broadband World News.
Subscribe and receive the latest news from the industry.
Join 62,000+ members. Yes it's completely free.
You May Also Like
---