The ongoing popularity of so-called "master planned communities" (MPCs) in the U.S. heralds growth in broadband services to home users, according to a recent report from In-Stat/MDR.

Sadly, though, this growth could be hampered by several factors, including a lack of fiber-to-the-home (FTTH) facilities.

Nearly 75 percent of residential MPC developers surveyed for the report said the homes they're building in new developments contain broadband links. But most access links are cable-based, in part because the cost of FTTH is still comparatively high.

Upshot? Even though service revenues in MPCs are set to grow on average more than 60 percent annually for the next five years, most services will run over hybrid fiber coax (HFC) networks.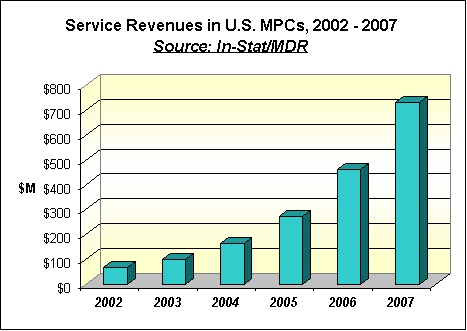 "Currently fiber accounts for ~18% of deployments. I expect to see HFC deployments account for a larger share of connected homes than FTTH throughout the forecasted period," writes In-Stat/MDR analyst Amy Cravens, in an email today.

There are other potential roadblocks to the provisioning of sophisticated "triple play" voice, data, and video services in MPCs, according to the report. These include developers' lack of expertise in broadband services (which may in turn lead them to opt out of fiber on price alone) and the traditionally slow pace of development buildouts. Another deal-stopper is the absence of the kinds of services that might encourage the use of fiber.

Indeed, some observers have expressed concern about the slow stateside adoption of residential broadband. Compared with other nations, such as China and Korea, the U.S. is far behind (see Is a Bubble Building in Asia?).

Some FTTH proponents say recent legislation could help promote the use of fiber, but this view has met with skepticism in other quarters (see Fiber Players Giddy Over FCC Ruling).

— Mary Jander, Senior Editor, Light Reading