MWC party goes on amid the rubble of telecom
MWC23 – The tail end of Mobile World Congress (MWC) week is always a time of reflection about the show and the state of the industry as bleary-eyed and hungover execs return home, in no shape for anything more cognitive than riffling through reams of restaurant receipts. There are a few things to say about the 2023 edition, but the broad industry themes are ones of desperation and denial as the show rebounds from its COVID slump. MWC is in rude health. The sector itself looks anything but vigorous.
The rivers of people that flowed daily between MWC's oversized stands proved the industry that figured out how to communicate in real time over long distances has not lost its appetite for congregating in one spot. The GSM Association (GSMA), a lobby group that counts on MWC and related shows for its revenues, estimates there were more than 88,500 visitors this year. And while there is some attendee skepticism that numbers were quite so high, the show felt busier than last year's, when the GSMA's estimate was 61,000. A year earlier, during the pandemic, an emaciated MWC attracted as few as 20,000 people, and only 5,000 of them came from outside Spain.
How long this can last while the industry grapples for survival is anyone's guess. According to a PwC survey cited by Orange CEO Christel Heydemann in Barcelona, 46% of telecom CEOs don't expect their companies to be around in a decade. Extrapolate the trend and the GSMA will still be hosting its MWC party of thousands amid the corpses and rubble – might as well enjoy yourself when the end of the world is nigh.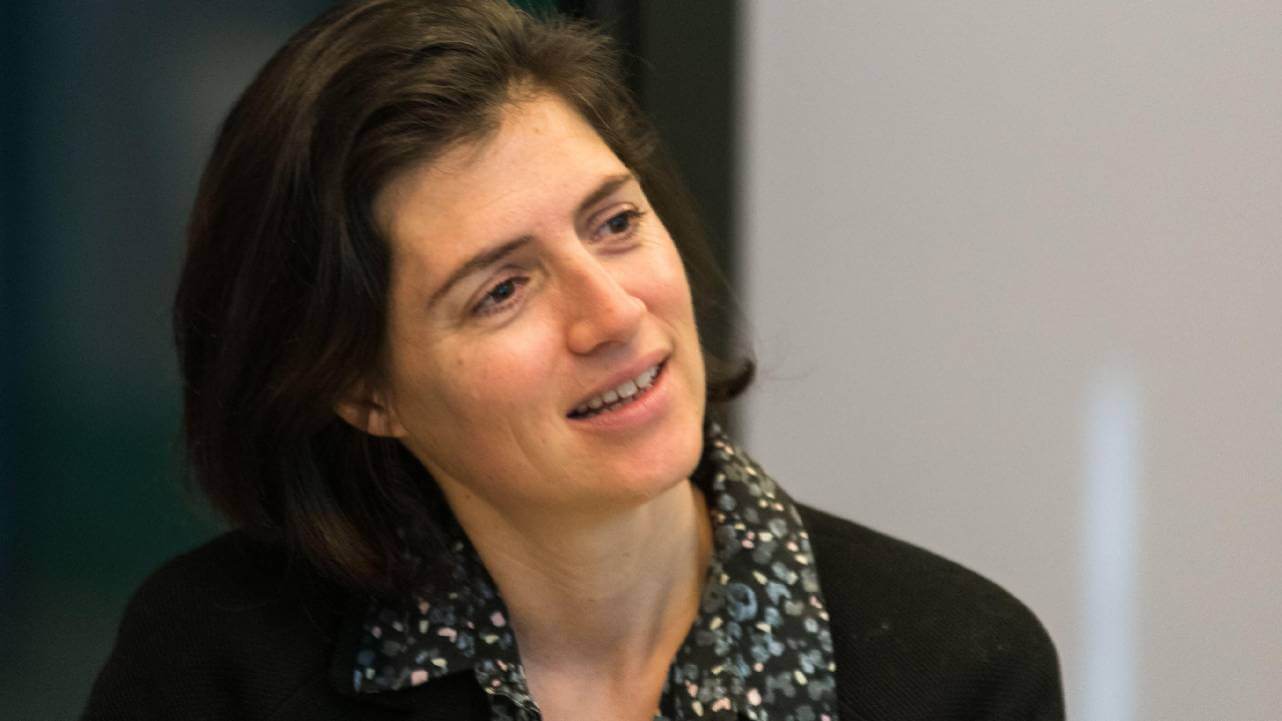 Grappling for survival? Isn't connectivity more important now than ever? The underlying networks will probably endure, grow and evolve into something even more sophisticated (6G sensing networks, 7G sentient ones). But their owners and business models may be radically different. Cellnex, a private equity-backed "towerco," has chucked billions at infrastructure takeovers. A few years ago, it had 7,500 towers in Spain. Today, more than 138,000 sprawl across Europe. Such shapeshifting is a kind of market correction in a crowded and moribund sector.
Meanwhile, operators are sharing the electronics that hang off these towers so they can spend less on equipment. Michael Trabbia, Orange's chief technology officer, thinks new technologies such as open RAN will make that a lot easier. Howard Watson, his counterpart at the UK's BT, rules out any 5G-like equipment splurge on 6G, whatever that turns out to be. For kit vendors like Ericsson, which makes about 70% of its revenues from network sales, this is alarming.
Old ideas regurgitated

Unfortunately, telcos have no original answers when asked what might replace dwindling connectivity revenues and even spur growth. Instead of coming up with fresh ideas, Europe's former state-owned monopolies are courting regional authorities about "fair share," the specious argument that Big Tech companies should contribute to the cost of networks on which they dump traffic. Richard Windsor of Radio Free Mobile summed it up brilliantly in his blog when he said: "Subsidizing failure is a bad idea."
Sensible authorities would realize critical digital infrastructure will not die if they ignore the telcos. A more laissez-faire stance on consolidation, a lowering of spectrum license fees and more support for infrastructure rollout would all help the current owners of networks. But if there is genuine demand for high-speed fixed and mobile networks (still not clear in the case of 5G), and less obstructive regulation, the market will find a way.
The example of fiber, a far more important technology than 5G, is illustrative in some countries. For all the years-old European scaremongering about cuts to network investment, fiber availability has soared from 6% of UK homes and businesses in 2018 to 42% last year, according to Ofcom, the telecom regulator.
Worryingly, some of Europe's top authorities appear to sympathize with the telco sob story. Any legislation is likely to backfire disastrously. At the bare minimum, it would prompt content companies like Amazon and Netflix to hike end-user prices – conceivably making it harder for telcos to sell higher-speed network services as low-income households shop around for cheaper deals. But unless telcos are forced to charge Big Tech (and would any telco want this?), it raises the slender possibility of Internet services being withdrawn from some networks. It would certainly persuade Big Tech players to have a long, hard think about their last-mile role in major economies – one that might turn out badly for telcos.
Because Big Tech is already on the march. How many of this year's MWC visitors were from AWS, Google Cloud and Microsoft Azure is not known, but all three were more visible than ever before. The irony of fair share is that operators are now cozying up to this trio for data-center infrastructure, platforms that support IT and telco workloads, analytics software and even generative AI. The telcos need Big Tech more than cash-rich Big Tech needs the telcos.
Sylva, a European effort to standardize cloud software, could make porting it between clouds somewhat easier, minimizing the risk of cloud "lock-in." But it won't work unless the cloud providers back it. Right now, they don't. Red Hat, one of the main platforms for building a private cloud, is "not deeply participating," said Chris Wright, its chief technology officer.
API days yet again

Big Tech and its vast developer community could even be the main beneficiary of the latest push on application programming interfaces (APIs), a telco attempt to overcome the fragmentation that bedevils the global industry. Branded Open Gateway by the GSMA, it is intended to unite the world's operators around a uniform set of APIs. Developers who would previously have had to code dozens of times for different networks could write once for a global audience. Operators could make money from network features. That's the theory, anyway.
Two problems stand out. "Service providers want to differentiate themselves," said Wright. The same gaming service running on every network does not sound very conducive. "The flipside is that if there is no network awareness in the applications there is no compelling reason to put them in the network and then they'll just sit in the clouds and not be part of the revenue-generation expectations for carrier networks."
The bigger issue is whether telcos will be able to "monetize" features such as location or low latency (a measure of the journey time for signals around a telco network). "Will developers pay?" said BT's Watson. "From my understanding, that's not clear." Others have noted the similarity between Open Gateway and OneAPI, a GSMA-backed initiative that faded ignominiously after its launch ten years ago. Its goal? "Using the OneAPI Exchange, developers can access network APIs using open and standardized web technologies," said the GSMA's 2013 press release. Open Gateway sounds like a resurrection attempt.
There is a lot more to say about all these various issues, and this publication will be exploring them in depth over the coming weeks. In the meantime, we leave MWC partygoers with the sobering Twitter thoughts of plain-speaking Neil McRae, former chief architect at BT: "If I take one thing from MWC it's that telco is in way more trouble than we realize and most operators are in total denial about it and pointing at other things as the problem." As depressing as that is to hear, a wider recognition of it is probably needed.
Related posts:
— Iain Morris, International Editor, Light Reading