Eurobites: BT boss Jansen's days are numbered – report
Eurobites: BT boss Jansen's days are numbered – report
Also in today's EMEA regional roundup: OneWeb completes its constellation; KPN has a management re-jig; Nokia helps CSPs save more network energy.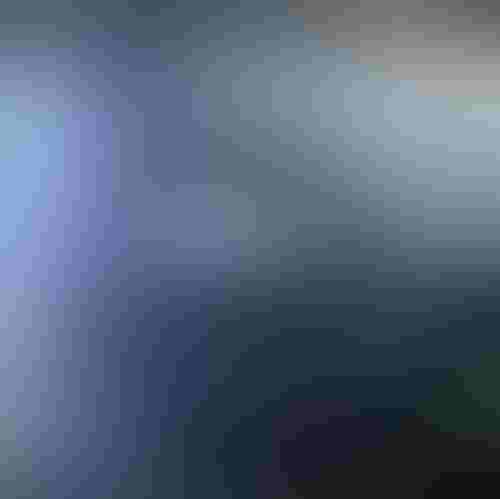 Also in today's EMEA regional roundup: OneWeb completes its constellation; KPN has a management re-jig; Nokia helps CSPs save more network energy.BT CEO Philip Jansen is, in corporate terms, a dead man walking, at least according to the Mail on Sunday, which quotes anonymous industry sources saying that planning for his replacement is "an open secret" in London's financial district. Jansen, the former boss of Worldpay, has headed up BT for the last four years. He has recently attracted criticism from UK communications regulator Ofcom for his dismissive comments about BT's (much smaller) rivals in the fiber rollout game. (See Whatever BT boss thinks, his fiber rivals are going nowhere fast, BT boss says the UK's altnet strategy is failing and Eurobites: Worldpay's Jansen Lands BT Top Job.)Figure 1:BT's Philip Jansen
(Source: BT)OneWeb, the satellite connectivity company co-owned by the UK government and India's Bharti Global, launched another 36 satellites over the weekend from the Satish Dhawan Space Centre (SDSC-SHAR) in Sriharikota, India. The launch vehicle was provided by NewSpace India Limited (NSIL). It's OneWeb's eighteenth launch, bringing the company's "constellation" to 618 satellites. OneWeb's constellation design calls for 588 satellites for global coverage – the additional ones are there for resiliency and redundancy. (See Satellite players rocket across MWC.)There's change afoot at Dutch operator KPN, with Babak Fouladi and Jean-Pascal van Overbeke stepping down from their positions and Chantal Vergouw, Wouter Stammeijer and Marieke Snoep taking on new management roles. Vergouw will head up KPN's B2B unit, Stammeijer becomes chief technology and digital officer (succeeding Fouladi) and Snoep gets to run the consumer division (succeeding van Overbeke).Nokia has upgraded its AVA Energy efficiency software, broadening its scope with improved algorithms and power-saving measures that, says the Finnish vendor, will help communications service providers further reduce electricity consumption in their networks. According to Nokia, the new, improved software can reduce network power usage by up to 30% – up about ten percentage points on the original version.A group of European communications regulators have published a joint statement setting out their aims as an international working group looking to tackle the thorny issue of online age verification. "We are committed," says the group, "to meeting the challenges of regulation in the 21st century through proactive collaboration … Ultimately, we intend as far as possible to coordinate our approach to regulation and to favour the effective protection of minors across the European Union and the United Kingdom."Nordic operator Telia has doubled its digital inclusion target, meaning that it now intends to reach 2 million individuals with digital skills initiatives by 2025. The company reached its initial 1 million target in 2022, three years ahead of schedule.The UK's Competition and Markets Authority (CMA) has decided that Microsoft's planned acquisition of gaming giant Activision Blizzard will not result in a substantial lessening of competition in relation to console-based gaming in the UK. The CMA said that updated analysis now shows that it would not be commercially beneficial to Microsoft to make Call of Duty exclusive to Xbox following the deal. However, the CMA jury is still out on whether the deal will damage competition in cloud gaming services.— Paul Rainford, Assistant Editor, Europe, Light Reading
Subscribe and receive the latest news from the industry.
Join 62,000+ members. Yes it's completely free.
You May Also Like
---