China bristles over proposed Huawei 5G ban in Portugal
China bristles over proposed Huawei 5G ban in Portugal
Portugal's cybersecurity council puts forward a resolution that could exclude Huawei et al from 5G networks. China isn't happy.
There was a time not that long ago when headlines about 5G were somewhat dominated by government decisions to ban the use of technology from Chinese vendors because of security concerns, driven by pressure from Washington DC. Although such headlines are now less numerous, the topic is still relevant, of course, especially since not all countries in Europe have yet decided on their stance, such as Germany.
In the UK, the British government ordered its telcos in 2020 to stop buying 5G equipment from Huawei and phase the controversial Chinese vendor out of their networks by the end of 2027. Huawei has also been banned from 5G networks in Denmark, Sweden, Estonia, Latvia and Lithuania. At European Union level, the European Commission has implemented "5G security toolbox" guidelines to mitigate security risks in networks.
Despite all the pressure from the US and elsewhere, Europe remains what John Strand, founder and CEO of Strand Consult, describes as "addicted to Chinese network equipment."
Figure 1: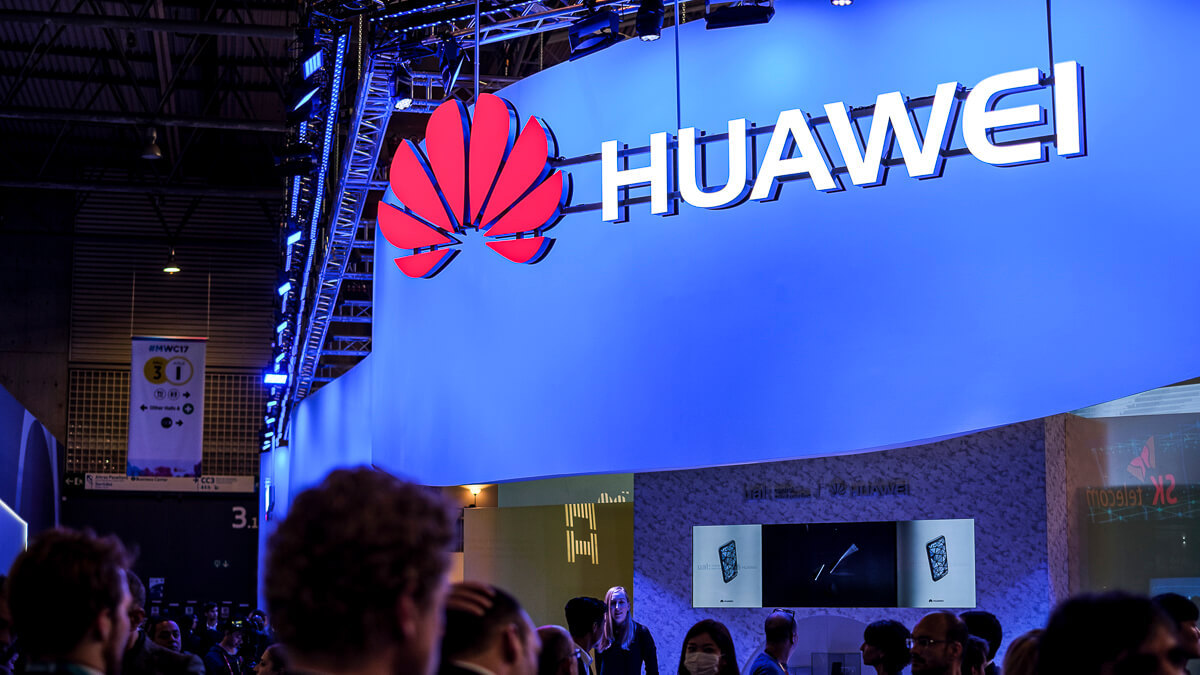 China's biggest 5G vendor remains under pressure in Europe.
(Source: Karlis Dambrans on Flickr, CC 2.0)
Strand Consult, a Danish company that does telecom analysis and market research, has been examining the involvement of Chinese vendors in Europe's mature 4G and less mature 5G markets.
According to a recent Strand Consult report, Chinese vendors were still supplying more than 50% of 5G equipment in eight out of 31 countries at the end of 2022. Large European countries including Germany, Italy, Poland, Portugal, Austria and Spain continue to buy significant amounts of Chinese 5G kit, the report added.
Portugal says não

Portugal now looks set to effectively halt this practice, a move commended by EU Competition Commissioner Margrethe Vestager via Twitter. Portugal's cybersecurity council CSSC has reportedly issued a resolution that could formally bar operators from using Chinese equipment in their 5G networks or 4G platforms on which the new technology is based.
Although the CSSC indicated it is concerned about the security risk of companies based outside the EU, the US and other OECD countries, Portuguese newspapers Jornal de Negócios and Jornal Económico say sources suggest that the resolution was put forward with Huawei in mind.
As reported by Reuters in late May, the move by the CSSC has dealt another blow to efforts by Huawei to enter the 5G market in Portugal and possibly extend existing contracts. The resolution does seem to have caught Huawei completely off guard. And it's safe to say that China is not happy about this latest development.
According to various publications including Jornal de Negócios and Germany's WirtschaftsWoche, China does not intend to take this latest national ban lying down, reportedly threatening to take political action against Portugal and to use its influence in companies such as EPD, REN, Mota-Engil and BCP. WirtschaftsWoche added that China is the fourth-largest foreign investor in Portugal with an investment volume of €11.22 billion (US$12 billion) in 2022 alone.
Meanwhile, Vestager indicated that Portugal has the full backing of the EU. Responding on Twitter, she warned that "threats have no place and will not deter Europe from legitimate measures to protect its critical infrastructure."
Portugal will no doubt reveal more details in time, but the current plan apparently involves roping in national telecom regulator Anacom to implement proposed measures, such as expelling Chinese technology from 5G core networks in three years and from non-core networks in five.
The country's main operators MEO (owned by Altice), NOS and Vodafone Portugal have nevertheless already said they will not use Huawei's equipment in 5G core networks, while Strand Consult estimates that 34% of their 5G RAN networks have elements of Chinese technology.
Related posts:
— Anne Morris, contributing editor, special to Light Reading
Subscribe and receive the latest news from the industry.
Join 62,000+ members. Yes it's completely free.
You May Also Like
---