The Cruise glitch will dominate MWC Vegas. Here's why
The Cruise glitch will dominate MWC Vegas. Here's why
Cruise said its recent traffic jam was caused by 'wireless connectivity issues.' In response, a large number of companies are selling network slices and private wireless networks.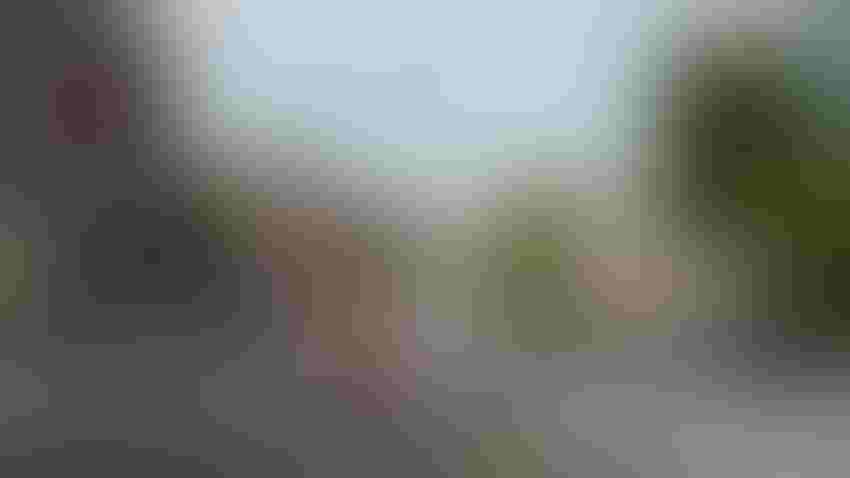 Cruise offers driverless cars in locations including San Francsico.
(Source: Cruise)
Last week, almost a dozen driverless cars caused a traffic jam in San Francisco that lasted an estimated 15 minutes. The reason? The wireless network supporting the Cruise robotaxis went down.
The incident, detailed in a San Francisco Chronicle article as well as by other local publications, will undoubtedly underpin sales pitches from a variety of wireless companies, including those planning to attend the upcoming MWC Las Vegas trade show at the end of next month.
Why? Because the wireless networks controlling the cars were overloaded by the nearby Outside Lands music festival. Meaning, all the Instagram posts from fans of the Foo Fighters, Kendrick Lamar and Lil Yachty (which is apparently the name of a popular rap musician) overloaded a network that was also supposed to support General Motorol's Cruise driverless car effort.
Specifically, Cruise said the traffic jam was caused by "wireless connectivity issues," according to the Chronicle. San Francisco police confirmed to the publication that the Outside Lands music festival overtaxed the wireless network in the area.
"We are actively investigating and working on solutions to prevent this from happening again and apologize to those impacted," Cruise said in a statement, according to the Los Angeles Times.
It's unclear which wireless provider is at fault. GM has a broad agreement with AT&T. But like Walmart's drones, it's likely that Cruise's robotaxi services use a wide range of wireless networks for redundancy.
Cue the outrage
"Personally I would redesign the autonomous system to not be dependent on an external network," wrote Geoff Hollingworth, the CMO of Rakuten Symphony, on LinkedIn. Rakuten Symphony is selling technology and services for private networks.
"Time to get 'street smart' and deploy intelligent infrastructure," wrote Jeffrey DeCoux of the Autonomy Institute on LinkedIn. The organization focuses on research for "advancing intelligent infrastructure, autonomy and AI at the edge."
"The market NEEDS network slicing to fix these problems. We are developing technology and depending on the network to get things done. But all of the geniuses developing drones and cars and forklifts and other devices haven't planned on having outages when there's a concert nearby," noted Joe Madden of Mobile Experts on LinkedIn. The analyst firm advises companies on wireless technologies and the wireless industry.
These kinds of comments likely represent the tip of the iceberg. A large and growing number of companies are selling products and services to address connectivity issues like the one affecting GM's Cruise.
Public slices and private wireless
The Chronicle reported that San Francisco Supervisor Aaron Peskin discussed the traffic jam with officials from Cruise. According to the publication, Peskin was told by Cruise "that the company is now considering creating its own cell phone network just for its San Francisco operations."
That's undoubtedly music to the ears of some wireless companies. "Private wireless networks provide the enhanced reliability, security and data privacy needed to power mission-critical applications and give you confidence in your operations," according to Canadian operator Telus. Telus is one of many wireless companies hoping to sell private wireless networks to enterprises, government entities and others. Such networks promise more reliable connections because they are not shared with public users.
Moreover, Cruise isn't the only company considering its own private wireless network. For example, Duke University is investing in its own on-campus private wireless network; Fox is using private wireless networks for its Super Bowl broadcasts; and utility companies like Avangrid are increasingly running their services through their own wireless networks.
As a result, the private wireless networking industry is drawing all kinds of participants looking to sell hardware, software and management services.
But private wireless networking isn't the only possible solution to Cruise's connectivity problem. T-Mobile, for example, is advertising a "customized slice [that] will provide ... optimized network conditions."
Others are forming a similar sales pitch. "Network slicing could deliver 5G services to first responders with the capability and security required for both leading-edge performance and uncompromising security and reliability," according to one Verizon offer.
Network slicing is a technology supported by the latest version of the 5G standard. Such slices could enable customers to create reliability safeguards around their wedge of the public network.
Dish, for its part, has offered network slices to the US military. "The network functionality enables the DoD to manage and control their slice of the network and allocated spectrum as if it were a private DoD operated network," Dish wrote in its 2020 offer to the US Department of Defense (DoD).
In search for a sales catalyst
The Cruise traffic jam is important because it signals a real need for some kind of technological response to the vagaries of a shared wireless network.
Wireless networks typically operate in a "best effort" fashion. Meaning, you get the best connection you can, based on the current demands on the network in your area.
To be clear, wireless providers have been working to address this situation. For example, some customers can be "deprioritized" if they're on a cheaper service plan. And services like Verizon's Frontline and AT&T's FirstNet promise to "prioritize" the network traffic of first responders in situations where networks are overloaded.
But new 5G technologies – including network slicing and private wireless networking – change that calculation. Now, a company like Cruise has the ability to decide whether it wants to pay extra for a more reliable wireless network connection, either through the purchase of a slice or through the purchase of its own wireless network.
Whether Cruise will pay for that kind of connection remains to be seen. But it's undoubtedly a conversation that wireless companies are looking forward to having.
Related posts:

— Mike Dano, Editorial Director, 5G & Mobile Strategies, Light Reading | @mikeddano
Subscribe and receive the latest news from the industry.
Join 62,000+ members. Yes it's completely free.
You May Also Like
---