Colt Automates Network Service Delivery With On Demand Portal
Telcos are developing more on-demand services, but there's still a place for longer-term, traditional network service delivery, too.
Colt's Mirko Voltolini recently spoke with Light Reading about where the operator has seen success with its On Demand service platform but explains why the traditional service delivery model still has staying power.
Colt launched its SDN-enabled On Demand service platform in 2016 to "expose our connectivity services -- and our services in general -- to our customers, giving the full digital user experience by allowing customers to go through the full lifecycle of porting, ordering, delivering, configuring and managing the life of a service," says Voltolini, head of Network On Demand for Colt Technology Services Group Ltd .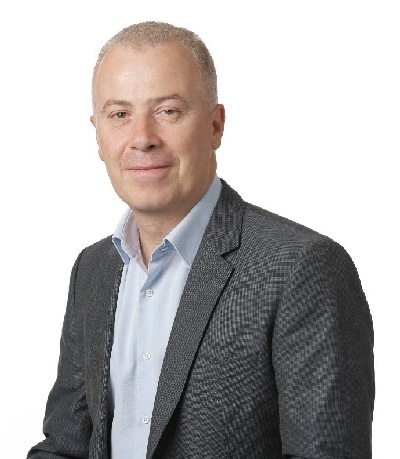 Initially, the On Demand platform focused primarily on providing carrier Ethernet services, Colt's largest global service offering. Via the On Demand portal, customers can select and change bandwidth, Ethernet point-to-point or data center to data center, or to the cloud, explains Voltolini. (See How Colt Built Its On Demand Platform.)
"They don't have to go through the complexity of navigating through a manual ordering experience -- submitting an order form, waiting for the order to be delivered, modifying the service. They can just log into the portal online and make the change instantaneously."
On Demand also speeds initial service delivery as well as management of the service. "When customers place an order, everything is already there," says Voltolini, speeding service requests which typically took weeks or months to implement, and also required manual configuration internally by Colt.
The platform has also improved internal operations at Colt. "Reducing time to deliver services to customers has a positive impact on us in reducing operational complexity internally," says Voltolini. "We have less manual work, so our processes have been simplified for this type of service."
Colt also plans to launch a Layer 3, IP-enabled service on the On Demand platform by December; "We plan to launch Internet access on demand before the end of the year," says Voltolini.
Thus far, providing connectivity to the cloud in an automated, on-demand fashion has been the most successful use case for customers taking advantage of Colt's On Demand platform, explains Voltolini.
"When you buy a cloud service or if you have AWS, Azure or Google Cloud -- cloud capability -- and you've moved some of your IT infrastructure and platforms into the cloud, ordering connectivity to that cloud in an on-demand fashion is a perfect fit because the user experience is very similar."
There is, of course, still customer demand for the traditional model of ordering services, says Voltolini, where customers can purchase service for 12 months or receive a discount for longer contracts. Where the On Demand service is preferable is when a customer only needs a service for three months to do an office migration, or cloud migration, for example.
Colt has also collaborated with other operators on inter-carrier interoperability of SDN architectures. Colt ran a trial with AT&T Inc. (NYSE: T) and Orange (NYSE: FTE) two years ago to develop an API-based service platform as an alternative to placing orders via the On Demand portal.
"We have been working with MEF to define a standard for this API, so when you place an order for a connection or port, the language is standardized," says Voltolini. Colt will announce the latest developments on this inter-carrier collaboration with MEF at the MEF18 event in LA next week.
For an opportunity to hear first-hand from Mirko Voltolini about Colt's On Demand platform, join Light Reading at its OSS/BSS and network automation event on November 7-8 in London. Voltolini will be speaking on a fireside chat Q&A session on November 8 with Heavy Reading Senior Analyst James Crawshaw at the Software-Defined Operations & the Autonomous Network event.
---
How will service providers enable automated and efficient network operations to support NFV & SDN? Find the answers at Light Reading's Software-Defined Operations & the Autonomous Network event in London, November 7-8. Take advantage of this opportunity to learn from and network with industry experts – communications service providers get in free!
---
In addition to the fireside chat, Voltolini is also speaking on the panel AI/ML for Network Automation where he'll go into more detail about Colt's development of Sentio, its network intelligence initiative powered by AI and ML. While Sentio is still in the R&D phase, Colt has been working on a range of use cases, such as a collaboration with Ciena Corp. (NYSE: CIEN)'s Blue Planet Network Health Predictor service. Voltolini says the service can assist in preventing future maintenance by predicting the potential failure of physical elements in the network.
To hear directly from Voltolini, as well as speakers from Telefonica, Vodafone, TIM, BT, Orange and more, register today for the Software-Defined Operations & the Autonomous Network event. Registration is free!
Related posts:
— Kelsey Kusterer Ziser, Conference Producer & Contributing Writer, Light Reading