Cisco rises, but service provider spending still sluggish
Investors cheered Cisco's revenue gains, and the company's better-than-expected outlook for 2023. But company officials warned that spending among the company's service provider customers remains somewhat muted.
Cisco also reported clear progress in the company's broad push toward a subscription-based business – a shift away from its historic reliance on sales of hardware products. The company touted that transition amid its efforts to support cloud- and AI-based products and services.
"We thought Cisco would exceed expectations ... but we were pleasantly surprised by the strong outlook," wrote the financial analysts at Raymond James of Cisco's most recent results, and its outlook for the coming year. "Upside comes from the improved supply chain and quicker reduction of backlog, but the overall tone was upbeat, demand is healthy, and cancellation rates remained low."
The service provider market
"Within our service provider business, our order rate was below recent sequentials as some customers are absorbing the improved delivery of our products into their production environments," noted Cisco CEO Chuck Robbins during his company's quarterly conference call this week, according to Seeking Alpha.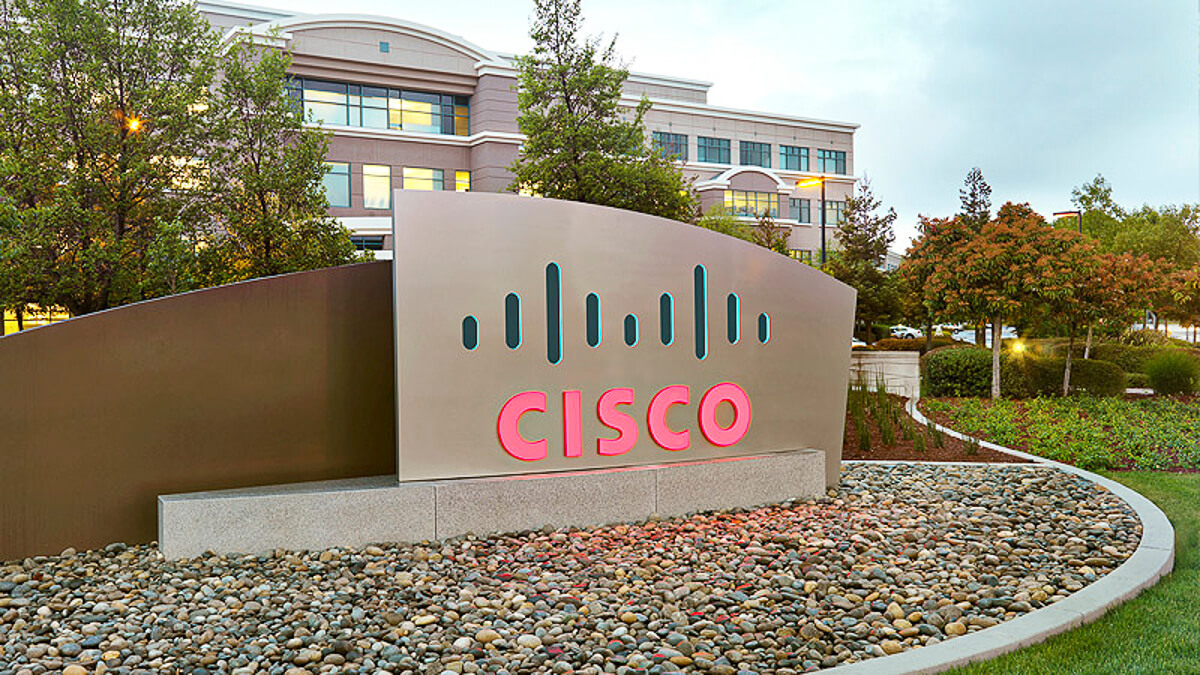 Robbins explained that many of Cisco's service provider customers have banked six to 12 months' worth of equipment, part of a broader industry rush to snap up critical components amid shortages. He said he expects operators to put those products into action and then for customer orders to "normalize over the next few quarters" as shortages ease.
Cisco isn't the only big vendor reporting that kind of behavior among service providers. Executives from Corning recently offered similar comments.
Overall, Cisco now expects its revenues to rise between 9% and 10.5% during its 2023 fiscal year, above its prior guidance. That outlook helped boost Cisco's shares more than 5% in trading. The company's outlook is also noteworthy amid sluggish results from other tech companies in recent weeks.
"Cisco is better positioned today than at any time since I became CEO almost eight years ago," Robbins said in a post-earnings analyst call, according to Reuters.
Subscription revenues
Revenues from Cisco's software subscriptions accounted for 44% of the company's revenues in its most recent quarter, up 1% from the company's prior quarter and flat with its prior year. The financial analysts at Rosenblatt Securities noted that Cisco's subscription revenues also increased 15% year over year in absolute dollar terms.
"I'd say [we're] still in the early innings of transitioning the traditional portfolio to subscription models. The team is working hard on that right now," Robbins explained.
Analysts generally cheered the company's progress.
"We see the software shift and margin improvement favorably, and the upward revisions justify stock appreciation," wrote the financial analysts at Raymond James.
"In our view, these numbers are not super robust, but they are okay, and they are establishing a larger base of recurring revenues for the company," noted the Rosenblatt Securities analysts.
Related posts:

— Mike Dano, Editorial Director, 5G & Mobile Strategies, Light Reading | @mikeddano
EDUCATIONAL RESOURCES


PARTNER PERSPECTIVES
- content from our sponsors