Fiber equipment vendors may suffer a summer of discontent
Fiber equipment vendors may suffer a summer of discontent
'Carriers and enterprise operators are pushing projects into 2024,' according to Corning's CFO. As a result, a number of optical equipment vendors could suffer this year.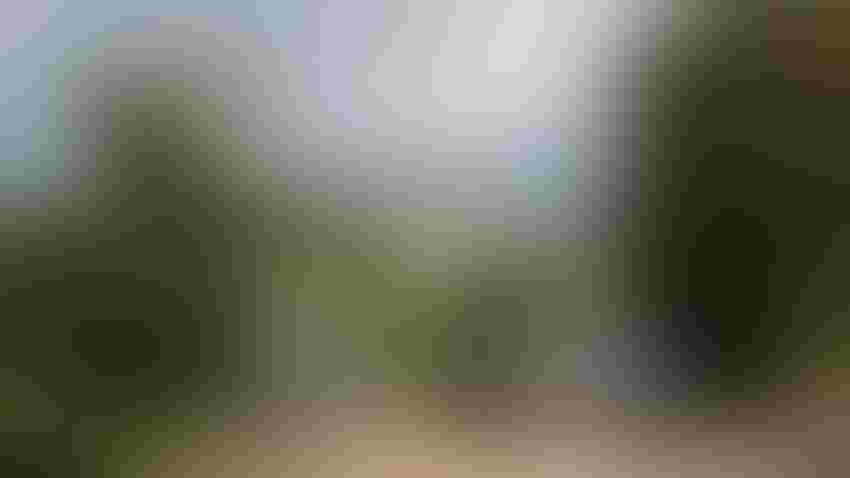 (Source: Peter Titmuss/Alamy Stock Photo)
Demand for fiber network equipment in the US appears to be dissipating in the summer heat, according to one leading vendor.
That will likely affect other fiber and optical networking vendors ranging from CommScope to Ciena, Coherent, Infinera, Lumentum, Juniper Networks, Arista and others. Already Nokia and Ericsson have reported sluggish demand among US network operators for components in fiber and mobile networks.
At the heart of the latest development is Corning, which supplies much of the core cabling for fiber networks in the US and abroad. The company's optical business unit serves as a bellwether for the industry. Based on the company's latest second quarter report, the weather doesn't look so good.
"Near-term demand for passive optical network products remains weak. And as the [second] quarter progressed, orders came in at the low end of our expectations. As a result, sales in the second quarter were $1.66 billion, down 5% sequentially and 19% year-over-year," Corning CFO Edward Schlesinger said during his company's quarterly conference call Tuesday, according to Seeking Alpha. "As I'm sure you're hearing across the industry, carriers and enterprise operators are pushing projects into 2024 due to high inflation and rising interest rates."
The analysts at Raymond James noted that the situation likely will extend through the rest of this year, at least. "Orders were weak, and Corning expects segment revenue declines quarter-over-quarter in September, suggesting the issues were more than simply carriers absorbing inventory," they wrote in a note to investors following the release of Corning's earnings this week.
That commentary is noteworthy considering most telecom equipment suppliers blamed "absorbing inventory" for their sluggish fourth quarter 2022 and first quarter 2023 results. Their argument then was that big network operators ordered more equipment than they needed following COVID-related traffic spikes, and they needed to deploy that equipment before ordering more.
Now, though, Corning is warning that operators' excess inventory is now gone, and new orders aren't pouring in as fast as many had hoped.
Trusting customers
Wendell Weeks, Corning's CEO, said the company had been caught off guard by the lack of demand for its optical products, which power fiber networks.
"Our direct customer inputs on their plans for the year ... have proven to not be as reliable as we like," he said during Corning's earnings call. Corning typically talks to its big customers like AT&T to gauge demand for its optical equipment; those carriers may have been saying one thing and doing another.
"And so, what you're really seeing in our guide is really a shift in our operating philosophy, which is we're going to plan our operations based on what we see in our order book, and we're going to improve our productivity to historic rates based on that broad load and we're going to increase our prices and carry the appropriate inventory so that our profitability and cash flow is going to increase in a very reliable manner despite the lower sales volume. And so that's all you're really seeing in our guide. We're just carrying our operating philosophy forward to our guide," Weeks continued.
The situation is a critical one for Corning, which invested in expanding its fiber-production capacity in the shadow of massive demand. That demand is in part driven by US government subsidies for broadband networks. Indeed, those subsidies require recipients to purchase their equipment from American companies like Corning.
A widening worry
According to the Raymond James analysts, a number of other companies could suffer the same troubles as Corning.
"Fiber deployments can be a loose indicator for systems and related component sales. Metrics do not often track on a quarterly basis, but the commentary bodes negatively for suppliers that have yet to report" their second quarter results, the analysts wrote.
They specifically named CommScope as a company that hasn't yet reported its second quarter results but that will probably show weakness in its optical sales. Already Nokia and Ericsson have reported sluggish demand from US network operators.
However, the analysts speculated that other optical component suppliers, like Ciena and others, may be somewhat insulated from the situation due to their focus on data center operators and hyperscale web companies, which buy substantial amounts of optical equipment for their communications networks.
Corning CEO Weeks said those data center operators and hyperscale web companies could increase spending on optical components amid demand for generative AI services like ChatGPT.
"Leaders in large language models are building data centers with what is essentially a second optical network, which is increasing connectivity by up to five times within individual data centers," he said, explaining that Corning is developing products "designed to enable the requirements and capture growth driven by AI."
Related posts:

— Mike Dano, Editorial Director, 5G & Mobile Strategies, Light Reading | @mikeddano
Subscribe and receive the latest news from the industry.
Join 62,000+ members. Yes it's completely free.
You May Also Like
---