America's 5G spending slowdown proves bigger than expected
America's 5G spending slowdown proves bigger than expected
Crown Castle said AT&T, Verizon, T-Mobile and Dish Network broadly spent 50% less on their 5G networks than expected, forcing the company to lower its guidance.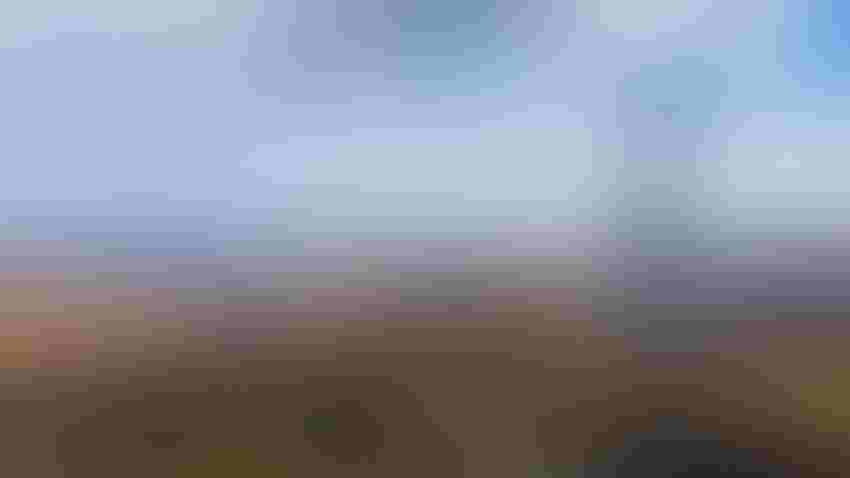 (Source: Backyard Productions/Alamy Stock Photo)
Although rumblings of a 5G cooldown stretch back to the end of 2022, the extent of US operators' pullback is broader than some top executives had expected.
"So the back half of 2023, we did see a change relative to what we previously expected," said Crown Castle CEO Jay Brown last week during his company's quarterly conference call, according to Seeking Alpha. "The first half of 2023 came in exactly where we thought it was going to, and we saw the change in activity during the quarter. And that's what affected our second half of the year, the activity that we'll see in the – we believe we'll see in the third and the fourth quarter."
AT&T, Verizon, T-Mobile and Dish Network broadly spent 50% less on their 5G networks than Brown had expected. As a result, Crown Castle cut $90 million in expected services revenues from its full year 2023 financial forecast. Crown Castle offers services including new cell site development and equipment installation.
"I believe this initial surge in tower activity [among US network operators] has ended," Brown said, arguing that early 5G network buildout programs are coming to an end. "In the second quarter, we saw tower activity levels slowed significantly. As a result, we are decreasing our 2023 outlook primarily as a result of lower tower services margin."
Some financial analysts were taken by surprise.
"From our perspective, this new guidance is as close to a disaster as it gets," wrote the financial analysts at KeyBanc Capital Markets in a note to investors last week. The analysts said the cell tower industry broadly is very stable, and warnings like those from Crown Castle are few and far between. "We struggle to understand how the ... trajectory could change so materially."
However, other analysts speculated that Crown Castle may be specifically suffering from Dish Network's plan to stop spending on its 5G network. Other big cell tower companies, like American Tower and SBA Communications, might not see such declines. Those companies are scheduled to report their quarterly earnings later this week.
The scope of the slowdown
To be clear, some have been warning for months that top 5G network operators in North America – AT&T, T-Mobile, Verizon and Dish – would tighten their purse strings as they finish their initial midband 5G buildouts.
For example, Dell'Oro Group predicted that worldwide telecom capital expenses would taper off in 2023 and 2024.
But recent reports from the likes of Nokia, Ericsson and Crown Castle hint that US operators are slowing spending even more than expected.
"The weakness was clearly visible," Nokia CEO Pekka Lundmark said earlier this month, according to Seeking Alpha. Nokia reported a 40% decline year-over-year in its North American business, primarily in sales of its mobile products.
Similarly, Ericsson's Borje Ekholm said the vendor's quarterly sales in North America represented "one of the lowest shares we've seen in many years. But on the other hand, we see India growing very, very fast."
As a result, some are speculating the situation could affect other US vendors ranging from Juniper Networks to CommScope.
"We believe AT&T is a primary culprit with slow spending, but inventory absorption is occurring with other operators too," wrote the financial analysts at Raymond James in a recent note to investors. "CommScope has exposure to the same mobile and fixed access projects as well as an operator bias to its business. Ciena has high exposure to the North American operators, but we think guidance it offered in early June reflected AT&T absorbing inventory. Ciena, Infinera, and Juniper have material cloud exposure that we believe is improving as an offset to slower telcos."
Indeed, the Raymond James analysts just last week downgraded shares of Juniper based on slower router sales assumptions. "We expect improvement in 2024," they wrote.
As for US operators, they continue to work to shore up their revenues by gaining new customers and squeezing more revenues from existing customers. The latest: new autopay settings designed to maximize profits. Specifically, both AT&T and T-Mobile in recent weeks said they will eliminate some automatic payment discounts for customers who use credit cards rather than bank accounts.
Others, meanwhile, are enacting price hikes. For example, Charter Communications recently warned of rate increases.
Related posts:

— Mike Dano, Editorial Director, 5G & Mobile Strategies, Light Reading | @mikeddano
Subscribe and receive the latest news from the industry.
Join 62,000+ members. Yes it's completely free.
You May Also Like
---